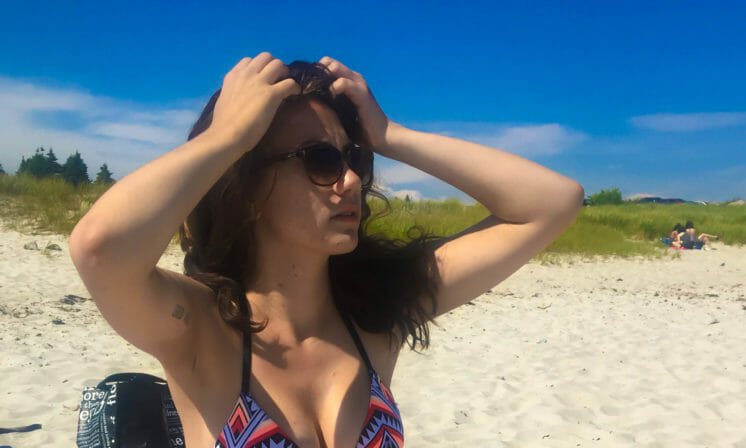 Summer is upon us friends, which means sun rays and relaxation for some — and commitments to a full-time job for others. Whatever your plans are for these next four months, one common thread will be the new music releases that serve as summer anthems. With so many highly anticipated releases, here are a few artists to watch out for in the coming months.  
HONNE 
Following the release of their first LP in 2016, Warm on a Cold Night, the electronic R&B duo is set to release their sophomore album this August. If you can't wait until then, don't fret – the band will be releasing two songs at the end of each month until August. Two highlights so far have been "Day 1" which is the band's contagious, signature groove sprinkled with subtle percussion and piano about companion loyalty. And "Sometimes" which is a more downtempo synth production about the frustrations of trying to make a relationship work. Both songs are wonderful, being slightly reminiscent of their debut album but unique in a way that leaves us excited for what's to come. 
Recommended Listen: "Coastal Love"
Azealia Banks  
The name Azealia Banks, for most, is synonymous with twitter feud. Making it hard for listeners to get on board with her music. The Harlem native has a tendency to speak her mind. Mainstream media is quick to interpret Banks' opinions as controversial, painting a narrative that Banks is an irrational being, which clouds out her true musical talent – Banks is arguably one of the most underrated female artists right now.
Signed to her first record label at 17, Banks shot to fame with her first hit single "212". Following her most successful single to date, Banks released two mixtapes, Fantasea and Slay-Z, as well as her debut album, Broke with Expensive Taste. Banks' most recent release, "Anna Wintour" is a polished, upbeat, house-inspired dance anthem. On it, she demonstrates a fusion of her innate propensity to rap with a vocal range fostered from her upbringing in Catholic school and Manhattan's famous Laguardia High School.
In the wake of the fast-paced success of "Anna Wintour", old and new fans alike are in high anticipation Banks' sophomore album, Fantasea II: The Second Wave, which is set for release in June. With more great music to come, "Anna Wintour" is only one case where Banks proves previous critics wrong. 
Recommended Listen: "Luxury"
Years & Years 
This British synth-pop trio is most well known for the international success of their 2015 hit single, "King". But the group's breakout single was met with mixed reviews from critics, some voicing that the band lacked its own artistic niche. Not long after, Years & Years put those speculations to rest with the release of their first LP, Communion, which perfectly showcased frontman Olly Alexander's knack for constructing clever, relatable lyrics over a catchy, up-tempo production.
In that same year, Years & Years received BBC's prestigious accolade for the Sound of 2015 – previously awarded to British music mavericks like Adele, Ellie Goulding and Sam Smith. Now the band is gearing up to release their second studio album Palo Santo, on July 6, which will be accompanied by a short film of the same name narrated by Dame Judi Dench.
So far, the only tastes we've received from the album are the promotional single, "Sanctify" and "Hypnotized" – a soundtrack for the Baz Luhrmann directed H&M ad campaign. Based on these releases, it seems we can expect the trio to merge well articulated electronic dance pop with Olly Alexander's religious lyrical references in an attempt to navigate the struggles of sensuality, sexuality, and everything in between.  
Recommended Listen: "Take Shelter"