Market Round Up: February 20-24, 2012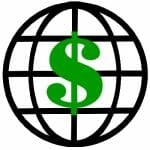 General Comments
The markets continued going up last week, with the S&P closing at its highest level since 2008. The Dow also made gains, rising past 13,000 twice throughout the week (even though it finished below 13,000 both days). The Dow trading above 13,000 is noteworthy, as the index has not reached that level since 2008.
Nigel Gault, chief United States economist for IHS Global Insight responded to this by saying that the "overall economy is clearly not back to normal yet" and this  "does not mean the economy is out of the woods." But, it does mean "that we have had almost four years where if you held on in the stock market through the period, you would be back where you started." Markets are moving up, and volatility is lower. Now we are just waiting for tradingvolumes to increase.
North American Markets
Canadian markets had a short week because of Family Day last Monday. The TSX made up for this on Tuesday, however, closing up 1.3%, while the less commodities-based S&P and Dow indices only gained 0.1% Tuesday. The TSX gained another 0.6% on Wednesday,largely due to significant gains for gold and energy producers. On Wednesday, gold jumped to $1,771.30 (U.S.) an ounce, its highest price so far in 2012, and third consecutive daily gain.
With many benchmarks being reached, commentators are starting to look for new indicators. Next up? The S&P 500 hitting the 14,000 mark. It closed on Friday at 1,365.74.
International Markets
The Euro hit an 11-week high ($1.3461 USD) against the US dollar last week, pushed up by positive sentiment surrounding Greece's bailout. Over the week, this constitutes a 2% gain. Given news that Germany's economy contracted 0.2% last quarter, this increase is particularly noteworthy.  Other currencies did not fair as well last week. Relative to the USD, the Yen fell to a seven month low last week following expectations of monetary easing by the Bank of Japan.
While some commentators continue to focus on Greece, and wonder if these most recent measures only delay a debt disaster, worries surrounding Greece are generally lessening. Some analysts are now concerned that problems in Greece have overshadowed debt issues of other countries. For instance, whether Portugal will be able to reduce its debt to a sustainable level is an increasing concern. In Portugal, current austerity measures are choking growth, the private sector is deleveraging and deflation is becoming a genuine possibility.
Meanwhile, the Eurozone is expected to contract by 03% in 2012. Italy and Holland are in a recession, and GDP shrinkage is now extended to Belgium, Spain, Italy, the Netherlands, Cyprus, Hungary and Slovenia.
What to keep your eye on next week:
Canada has "muddled" through the world wide financial crises exceptionally well. But, what will come next? According to Ed Devlin, head of Canadian portfolio management at Pacific Investment Management Co. (PIMCO), it is unusual for an economy to maintain sub-trend growth for so long. He believes that Canada will experience "either a virtuous cycle of economic recovery or a vicious cycle of economic decline," depending on US and European economies.  If this week is an indication, we can hope that a recovery is ahead.