Market Round Up: March 12 – 16, 2012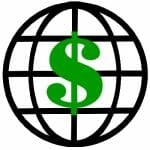 General Comments
Greg Smith, a mid level executive at Goldman Sachs, resigned from Goldman Sachs this week via an opinion piece in the New York Times. Mr Smith stated he knew it was time to leave when he "realized I could no longer look students in the eye and tell them what a great place this was to work." Smith also called Goldman a toxic environment that no longer put its clients  (apparently referred to as "muppets") first. A more cynical perspective of Smith's resignation exists as he waited until after bonuses were given out. That being said, this is not Goldman's only negative press (see the Rolling Stones article "The Great American Bubble Machine"), and in a time when investor confidence is already low, may cause a note worthy fall out beyond a sinking share price (the stock fell almost 3.5% Thursday following the article's release).
For a funny spoof of Darth Vader leaving the empire (also causing a flurry in the press) see this.
North American Markets
The S&P pushed past 1,400 last week, for the first time since June 2008. Markets were bolstered by easing Eurozone concerns and generally positive news regarding US bank stress tests. Banks passing of the Fed's stress tests had positive impacts on financial companies specifically.
From a macroeconomic perspective, it is important to note that the velocity of money is very low. Velocity of money measures how often a unit of money is spent over a given period of time. This parallels low volumes in the stock market, which are at their lowest level since 2008. Both are indicative of investors remaining on the sidelines, and may be cause toworry about a burgeoning liquidity trap in the US.  Even with highs being reached in markets (the Dow past 1300, S&P past 1400 and Nasdaq past 3000) it seems that investors are continuing to give a "wide berth" suggesting a "lack of conviction."
While previously low volumes and high volatility existed, the VIX index is very low. While low volatility has been key in 2012, analysts are starting to worry that it may signal investor complacency and over confidence.
International Markets
Two major media sites in China, Youku and Tudou, are planning to merge and create an onlinevideo giant. While it will give them new company only 50% market shares, analysts believe it is a good move, which will encourage the development of the industry generally.
While major markets and companies are often the focus point, it is important to remember that many stock markets exist globally. The Libyan stock exchange opened trading last week for the first time since the conflict, when seized by pro-Gaddafi forces last year. Trading is limited to 90 minutes daily. Is this a case where a revolution will pave the way for stable capitalism?