Selectively Permeable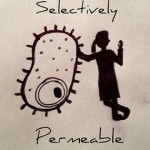 Listen in for the latest and greatest Bio podcast around, and get your learning on.
In this episode Judy and Karissa interviewed some Dalhousie undergraduate researchers about the kind of work done in research labs in Atlantic Canada.
[display_podcast]
To continue the discussion, check out the Selectively Permeable Facebook page.