Selectively Permeable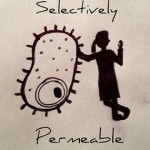 Listen in for the latest and greatest Bio podcast around, and get your learning on.
In this episode Judy and Karissa talk about how mammals lose the ability to taste sugar, and how monkeys evolve immunity to viruses.
[display_podcast]
To continue the discussion, check out the Selectively Permeable Facebook page.