News Briefs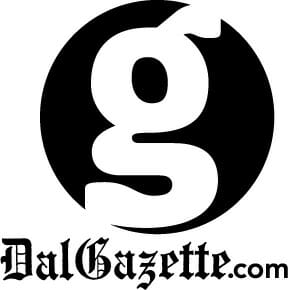 DSU hosts Diversity Week
The Dalhousie Student Union hosted Dal's annual Diversity Week Jan. 23-28. According to the Facebook event page, the week was full of events celebrating cultural diversity.
All events were held free of charge to students and ranged from a film screening in the Scotiabank Auditorium to a language exchange at The Grad House. In addition to the many scheduled events, live painting and music were held in the SUB every day during the week.
For information about how to get involved next year email [email protected]
Dal Security on Twitter
Dalhousie Security Services is now using Twitter to solve crime, starting with a recent tweet about a major hockey stick theft at the Dalhousie Memorial Arena.
Jake MacIsaac, community safety coordinator at Dal, says using social media doesn't mean the incident is a huge deal. "It's just a new medium for Dal Security to work with," he says.
MacIsaac was unable to discuss any internal details about the theft because the investigation was taken to police. However, he was able to confirm the episode was a break and enter. He says in the future Dal Security Services hopes to use Twitter to get information out to students quickly for the protection of both them and their possessions.
Students with tips can follow Dal Security on Twitter, or call (902) 494-6400.
Register for Brains for Change
Brains for Change continues to provide Dalhousie's visionaries with a place to come together and share their big ideas.
According to their website, since their establishment in 2008, they have helped over 500 students develop "big-thinking projects." The forum offers students a number of social and spatial aids to get their ideas of the ground.
Mentorship, office space, networking events and project-funding are available to all students involved. The motivation of Brains for Change comes from the concept of living in a world based on connections, exchange of knowledge and commitment to building a brighter future. Students can register online or visit the DSU website for more details.
Frankenstein's on trial
The Weldon Literary Moot Society presented their second annual literary moot, "Frankenstein on Trial," Feb. 2 at 7 p.m.
The event was be held in Alumni Hall at the University of King's College. It was an evening of legal theatre prepared by students from the Schulich School of Law. This year's performance was based on the literary model of Dr. Frankenstein and his Monster.
Students expressed matters of legality regarding the literature, and challenged the issues with a laughable style. The event also served as a fundraiser for the local charity, Halifax Humanities 101.
We posted liveblog coverage here.