News Briefs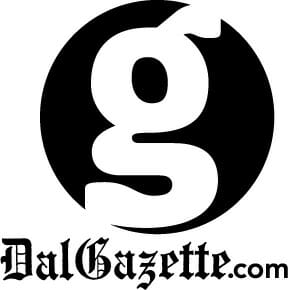 Co-curricular record
There's a new addition to the official papers Dalhousie students take with them when they graduate: the co-curricular record (CCR). The CCR keeps track of any volunteer work, community engagement or extra-curriculars students are involved in at university and make it available to employers or graduate schools after graduation.
To be included on the CCR, involvement has to fit into one of five categories:  leadership, campus and community engagement, experiential learning, training and development or awards and recognition.
Students can add to their CCR via MyDal.
Planting new ideas 
Dalhousie hosted a farming forum Feb. 27 to try to bring people who are interested in farming into the industry.
The "Grow a Farmer" event, which included a film screening and workshop, was put on by the Atlantic Canadian Organic Regional Network (ACORN) and is part of a larger program trying to connect young people with farming apprenticeships.
Nova Scotia is in need of young new farmers, according to the Nova Scotia Federation of Agriculture: the average age of a farmer is 57. The goal of the event was to make young people aware of the resources available for getting into farming in order to attract young people to the profession.
"How Canada Broke North America"
A series of political seminars at Dalhousie is continuing this week with a talk from Dal's own Brian Bow on March 7.
Bow, an associate professor of political science, will be speaking about Canada's role in North American politics and economy. The lecture is entitled "How Canada Broke North America, and Why It Should Try to Put it Back Together," and focuses especially on relations between Canada and Mexico.
The lecture series is put on by the Centre for Foreign Policy Studies, a part of Dal's political science department, and will take place at 1 p.m. in the Henry Hicks building.