Election Bio: Alyssa Phillips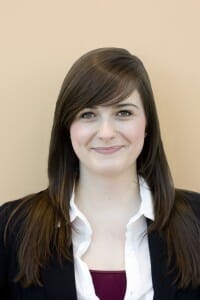 Name: Alyssa Phillips
Running for: VP (internal)
Age: 23
Program: Fifth-year arts and history
Hometown: Truro, NS
Interesting fact: Featured soloist on piano with the Nova Scotia Youth Orchestra
Alyssa Phillips, a Nova Scotia native, says she has more than enough experience to tackle any job. And she certainly has been around the block at Dalhousie.
In the past, she has acted as the VP (external) for the Dalhousie Music Department and this year, her role as the vice president of the Dalhousie Arts and Social Sciences Society (DASSS) has kept her up to speed on the happenings of Dal
Not to mention, she is the arts representative on the Dalhousie Student Union.
She says these experiences have provided her with knowledge of what societies go through and she knows how important they are to student life.
"One of my main platform points is better support for smaller societies," she says, "because students are likelier to get involved in department societies or smaller societies so supporting them means supporting more students."
She also says that getting the DSU message out there more is extremely important so she plans on improving those channels of communication.
Phillips knows her experience is a huge asset to her campaign and she hopes it will put her in the lead come election time.
"Experience— I've been around for a while, on all levels of societies, departmental up to the DSU. I have a good idea of how everything functions on every level. I really think my work ethic and enthusiasm will help me to excel in the position as it has in the past."
To see more of her campaign, visit alyssaphillips.ca.