News
OpenFile freelancers still without pay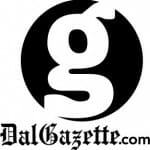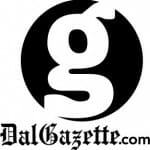 Community-driven news source OpenFile has failed to pay freelance writers from Halifax and across Canada for work published  before the company ceased operations in September. The popular news site  says it is 'on pause,' but has reportedly been shut down due to financial difficulties.
OpenFile used a novel approach to journalism: the community submitted ideas which were approved by editors before being assigned to  freelance reporters.
This method of journalism earned founder and CEO, Wilf Dinnick, the title of J-Source Canadian Newsperson of the Year in 2011.
Praised for the innovation and community engagement of his publication, Dinnick now finds himself reassuring staff, contributors and the public-at-large that OpenFile will come back in early 2013 or sooner.
Perhaps more importantly, he is also facing questions from freelance reporters who are still waiting to get paid for published articles.
Justin Ling is a Montreal-based freelance reporter and former Gazette contributor who had done work for OpenFile. He praised the news site for having a good model that offered budding journalists "fantastic experiences."
But no matter how good the freelancers' opinions of the company, they still need to be paid. In response to the situation, Ling and five other Montrealers penned an 'Open Letter' to the troubled company and published it on Tumblr after a month of nearly no communication.
The letter prompted Dinnick to finally contact the frustrated journalists. He first contacted Ling, who acts as spokesperson for the group, before calling the other freelancers individually. Though no clear dates were given for when the journalists could expect to be paid, Dinnick did promise an eventual payment and agreed to keep communications open.
In a second letter published on the Tumblr site, Ling says that for the time being, they are "satisfied" with this, stressing that the first letter "was not meant as an attack on OpenFile as an outlet or Wilf Dinnick as a person."
When asked about the future of OpenFile, Ling states enthusiastically that he'd "be happy to work with them again."
"A number of King's journalism students were OpenFile freelancers," says Tim Currie, an online journalism professor at Kings. He says it was a "lucrative gig for freelancers who were interested in producing online content."
But Currie also warns that freelancers often get the short end of the stick when a publication runs into difficulty and "you don't always get paid in a timely manner."
As one of the six communities across Canada in which OpenFile initially launched, the Halifax chapter was rapidly gaining popularity when the publication decided to shut down. An article on hidden tunnels in downtown Halifax became one of the news site's most popular, and showcased what could be done with community-based journalism.
Perhaps because of its emerging popularity, and perhaps because of a wish to see it back, many freelancers are optimistic that OpenFile will return from its hiatus.
"Everyone should keep posted," Ling says.