Fair for all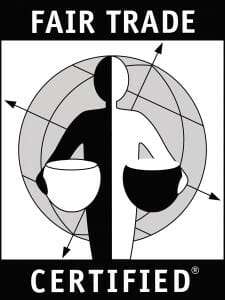 It seems these days we are constantly being told humanity must change direction from its present course in order to avert impending catastrophes. Problems ranging from environmental degradation, social upheaval, resource depletion, and a laundry list of other maladies are blamed on modern business practices and other forms of rapid economic growth. While many different alternatives and initiatives have been brought forward to deal with some of these issues, I would like to focus on one in particular: fair trade.
Fair trade is not a new idea (the concept has been around in some form or another for roughly 50 years), but the movement is becoming increasingly popular and seen by some as part of the solution to the world's problems.
So what is fair trade?
Fair trade is an idea that emerged in the early postwar years in order to help producers of primary commodities (coffee, sugar, tea, etc.) to obtain better prices for their products. Over time, a number of organizations have emerged championing fair trade values. The largest and most widely recognized organization today is Fairtrade International, a standard-setting body that grants licenses to companies to market their products as fair trade certified using the Fairtrade Certification Mark. So when someone speaks of fair trade, they are probably more accurately referring to the designation given to a product supply chain by Fairtrade International.
The concept of fair trade generally seeks to reform the current trading system. Conventional trade often results in extremely poor incomes for farmers in the developing world. Only a small fraction of what consumers pay for products such as coffee or tea finds its way back to the farmer that grew the crop.
Fair trade seeks to change this by doing a number of things: ensuring democratic decision making among farmer's organizations so that producers have a say in how Fairtrade Premiums are invested; ensure workers are paid minimum wages and are able to bargain collectively; encourage sustainable farming practices and local development.
Fair Trade designations can be applied not only to individual businesses, but also to groups of businesses, campuses and even cities.
The University of British Columbia became the first fair trade designated campus in Canada in January of last year.  Here at Dalhousie University, the student chapter of Engineers Without Borders (EWB) is working to obtain this designation for our campus. Sophie Henderson, a member of the Dalhousie chapter, is spearheading the push to get the Dalhousie campus the Fair Trade designation from Fairtrade Canada (the national arm of Fairtrade International).
"The Fair Trade Campus designation is playing a huge role in a movement that EWB Dalhousie chapter is trying to spark on Dalhousie Campus and in the Halifax community," says Henderson. "As a national organization, EWB Canada has been working hard to achieve Fair Trade Campus designations across the country to create a catalyst for this greater trade justice movement.
Henderson agrees that promoting Fairtrade Certified products isn't the be-all and end-all, but the first step in creating a fairer economy.
"The thing is, the Fair Trade Campus designation is not the final goal," she says. "It's not an end to anything, but instead it's a means to creating a more socially engaged, conscious, and active community."
Progress is being made. Both the University Club and the Grad House sell locally grown foods and all coffee served is Fairtrade Certified.  Furthermore, all coffee serviced by Aramark is now Fairtrade Certified and they are in the process of adding Fairtrade Certified teas.
There are criticisms of the fair trade movement, and the impact of fair trade in the broader scope of all trade that occurs is indeed quite small. However, fair trade shouldn't be viewed as an end in itself, but a step in a new direction of broader social change.