Summer 2012: Pizza, NATO, and Amsterdam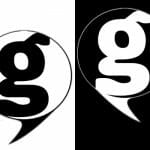 Four months with no classes—what's a university student to do? This week, we asked contributors to commit their summer experiences to paper (or, rather, screen). From reforestation in B.C. to gate keeping with Ontario Parks to a NATO youth summit in Brussels, Dalhousie students sweated, guarded and negotiated their way through the break. Read those accounts, and more, in this series. 
After finishing a whirlwind second year at Dalhousie in April, I hopped on a plane home to Toronto. Days after arriving, I was on my way again—this time to Amsterdam, my home for the next three months. The adjustment period was short; Dutch is my mother tongue and the city is a true second home to me.
In the following months I completed an internship at New York Pizza, the largest pizza chain in the Netherlands. Aside from the weekly pizza-testing sessions it was a lot of hard work, but I learned more than I ever thought I would.
My next stop was Brussels, where I participated in the first model North American Treaty Organization (NATO) youth summit held at NATO headquarters in the Belgian capital. I was fortunate to be the leader of the brilliant delegation representing my beloved Canada. If there's one thing I learned this summer, it's that compromise is the key to progress.
In between the hard work in Amsterdam and in Brussels I traveled around a little and spent loads of time with my family. Although I'm going to miss Amsterdam and all those dear to me over there, I am very excited to be back at Dal this year and to continue writing (sometimes controversial) articles for the Gazette.
It's good to be back.