Summer 2012: Roughing it on the block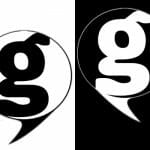 Four months with no classes—what's a university student to do? This week, we asked contributors to commit their summer experiences to paper (or, rather, screen). From reforestation in B.C. to gate keeping with Ontario Parks to a NATO youth summit in Brussels, Dalhousie students sweated, guarded and negotiated their way through the break. Read those accounts, and more, in this series. 
I wish I could turn the bush goggles off—that's reforestation slang for the attraction bias that occurs after woodland labour and isolation—but the hundreds of naked, elderly, bizarrely tanned or agreeable bodies on Wreck Beach are a lurid and unwelcome eyeful. After three months of logging road dust, trees and grungy tree planters, this nude noontime is pure vertigo.
I light a cigarette, though I don't smoke, while my friend introduces me to well-tanned people with single names: Yogi, Raff, Dragon. Further down the beach, the nudes bring it in for a group photo, a Guinness World Record attempt at largest collective skinny dip.
Landing in Vancouver for the long weekend after planting trees in northern B.C. is third-degree culture shock for a simple East Coast kid. To cope, this young tree planter must throw back all the coffee, craft beer, sushi, nicotine, and naked beach anomie that civilization affords.
Back up north, walking back from the block with eyes stung red from sweat, a fellow planter says, "Well, it builds character"—a comment on the brutal, swamp-like conditions of the day's work.
"Build it up, just to break it down," someone else says before we clamour into trucks for the long ride home, where we tortuously predict what's for dinner. It's this contradiction of monk-like sacrifice with bohemian indulgence that is the yin and yang of the seasonal worker's life in the West.
Balance comes in the Okanagan, where mythical stretches of water and mountains conspire with farmland meals to heal the divide between spirit and flesh. It's here that we walk in the darkness, debating the location of the North Star and tracing our driving route back home over provincial maps.
I still don't know what the Canadian dream is, but I'm happy to be headed toward a little dream of a harbour city. A place where all my fully-clad—possibly even summer-scarved—friends and family wait, in the ocean-tinged air, with an armful of local produce and fresh burrito jax to welcome me home.