Turkey's not-so-friendly neighbours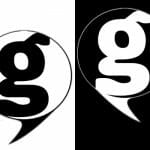 Unlike any other of the 28 North Atlantic Treaty Organization (NATO) member states, the Republic of Turkey shoulders the unfortunate burden of sharing a massive border with Syria, where unpredictable and extremist President Bashar al-Assad reigns supreme.
In addition to its location near large population hubs on the Syrian side, it is largely geographically flat, making it relatively easy for refugees seeking safety from Assad's tyrannical regimes to penetrate Turkish and therefore also NATO borders. Turkey's government is a strident critic of President Bashar al-Assad's regime and tension has risen along the land border between the two neighbors.
Turkey, a very prominent NATO member state, has been able to increase its military budget and assist in increasing NATO militaristic capabilities in a time of economic austerity. Turkey is also situated in one of the most geographically important places on Earth. Bordering both the European and Asian continent, the Anatolian peninsula holds the passage from the Black Sea to the Mediterranean through the Sea of Marmara and the Bosphorus River. Without Turkey as a member of NATO, a large part of the security alliance's Eastern borders would be essentially indefensible.
Not only is Turkey an economic powerhouse, it also houses the control centers for the missile defense systems that protect Europe from missiles that may be sent from Iran, Iraq, Syria or any other states from the Middle East and North African region.
Syria's state of relative volatility poses a threat to NATO member states. Steps need to be taken to ensure the continued safety of these countries.
1) Close the 1000 kilometre border between Turkey and Syria. Yes, there are hundreds of thousands of refugees fleeing for their lives into Turkey in hopes of escaping Assad's autocratic and unpredictable regime. However, the uncountable numbers of refugees make it easy for political threats, such as the Taliban, to infiltrate Turkey undetected. NATO member states have no choice but to take a defensive security stance and shut down at-risk borders.
2) On June 23 of this year Syria shot down a Turkish jet above Turkish airspace. Turkey could invoke Article 5 of the North Atlantic Treaty and summon the aid of all 28 countries in the alliance if it comes under attack. Such an invocation would mean all NATO countries would be called to defend Turkey, under the principle of collective defense.
The only time in history that the alliance has invoked Article 5 occurred as a result of the September 11 attacks to the US. Although the downing of the Turkish jet would have warranted an Article 5 intervention in Syria, the alliance has been wary of Assad's unpredictability and has therefore decided to keep its cool until push truly comes to shove. The end to the consistent human rights violations occurring everyday in Syria and bring may have to be brought about by an Article 5 resolution.
3) International law is created for states and by states. When states violate these laws and threaten their own populations, as we saw in Libya in 2011 and in Syria today, the international community has an obligation to intervene.
This is where humanity comes into the equation. It could be argued that NATO, which possesses massive military capabilities, has a duty to protect the Syrian population from its unpredictable and violent government. Ultimately, with the capabilities that NATO possesses, there is no real reason why we couldn't or shouldn't intervene.
Syria is a threat. Assad's state has repeatedly menaced and even infringed on the sovereignty of NATO states. Therefore, the alliance as a whole has no other option but to take large counter measures to mitigate the tremendous danger stemming from the Syrian mainland.