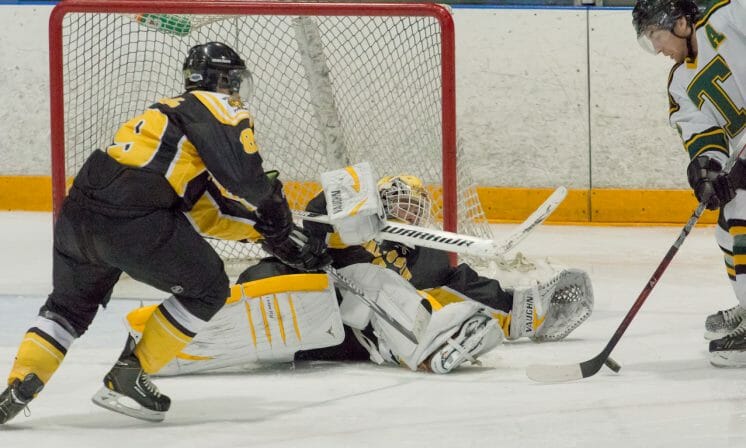 Winter Universiade: Canada takes gold in men's hockey
This year was the AUS's turn to send its all-stars to represent Canada at the Winter Universiade in Trentino, Italy. The national squad, which rotates among CIS conferences biannually, travelled to Italy from Dec. 10-21 to face off against university-aged students from around the world. Dal's lone representative on the men's hockey team, Pierre Vandall, and the rest of the squad finished the tournament with an impressive 5-1 record, including a close 2-1 semifinal tilt against Russia and a 6-2 thrashing of Kazakhstan in the gold medal game. This is the AUS's second gold medal and third overall, having won gold in 2007 and silver in 2001.
Shoveller Tournament: Tigers host holiday showcase
The Rod Shoveller Memorial basketball tournament rang in the new year as teams from the AUS and RSEQ squared off at the Dalplex from Jan. 2-4. The Tigers opened their campaign with a 72-64 win over Bishop's on Jan. 2. Devon Stedman led the way with 23 points and seven rebounds. The next night Dal went toe to toe with UPEI until a buzzer-beating 65-foot shot from UPEI's D.J. Smith won the game for the Panthers. The Tigers would fall to the eventual tournament winners Acadia on Saturday Jan. 4, with MVP Owen Klassen leading the Axemen to an 85-69 victory.