Staff
By Ian Froese, Editor-in-chief • September 1, 2013
The Gazette is a student-run publication that relies on the hard work of its staff and volunteer contributors to exist. Each spring, a hiring committee is formed to democratically select the most skilled applicant for the editorial positions. Assistant editors are hired by their section editor. Contributors can write any time on any subject: feel free to drop us a line or an article.
Editors:
Ian has been around student media for a while. This is his fifth year, in fact. A path that began at the University of Manitoba, led to the Dalhousie Gazette and saw him become sports editor and now editor-in-chief. He can often be found in the Gazette office operating a publication he might care too much about—come visit! When not in the SUB or in class, Ian is a part-time traffic reporter at CBC Radio and an athletics broadcaster at Dalhousie, Saint Mary's and King's. Ian's journalism has also appeared in The Carillon, a weekly newspaper in southeastern Manitoba. Ian was a 2013 recipient of the Jack Matheson Memorial Award, a scholarship for university students demonstrating an interest in sports media.
This small-town New Brunswicker thought she wanted to be a journalist—until she got a chance to work behind the scenes in her second year at King's. After getting a start at the Gazette last year as assistant online editor, she's got the job she always answers when asked what she wants to be when she grows up: copy editor. When she's not buried in proper grammar and CP Style, Joelline enjoys music, running, a good stout and sitting around the fire with her roommates.
Kristie is in her fourth year at King's but considers herself just as much as Dal student. Torn between her two loves, journalism and political science, she would like to apologise now for when the news section is a smidge too political. This will be her third and final year writing for the Gazette and first time editing, of which she is very proud. If you cross paths with her, please don't be offended if she doesn't remember your name because she's atrocious with them and has more than once wondered if journalism is then the best career choice. In the few hours she isn't on campus, she can be found in a kitchen cooking, sipping coffee, or reading under the kitchen table where responsibilities can't find her. Feel free to follow her on Twitter, @Kristie__Smith.
Jesse Ward is a 185 cm, 72 kg assistant news editor with the Dalhousie Gazette. Jesse entered journalism school with three years of experience writing for Teens Now Talk magazine, where he is now copy editor. Before writing a story Jesse likes to think about how his metal detector could be finally useful for this one, and there is never a way it could be. Jesse lives in Halifax with his seal-point Siamese rescue cat, Guava. He may be followed on Twitter, @RealJesseWard, or from the Gazette office on Mondays around 7 p.m. to his home in West End Halifax.
Sam is a fourth-year English and early modern studies student at Dalhousie and University of King's College. Her passion for writing began at age six, when she inscribed the words "Lauren is a meanie" into her first journal. Opinions flew freely from there. When not writing or editing, Sam shares her passion for literacy by putting in time tutoring in a homework club with Frontier College. Otherwise, she can usually be found in a library (any library) alternately doing schoolwork and staring into space. Her passion for Halifax and the great outdoors leads her on many walks, bike rides and swims around the HRM, so if you can't find her volunteering, in a library or in front of a computer, she recommends breaking out the GPS.
Mat Wilush once went to see Agent Orange on the outskirts of Toronto, where the beer was salty and drunken teenagers took turns sitting in a prop electric chair. The music had aged poorly. A mohawk'd middle-ager danced through the first couple songs, but quickly tired out. There just isn't much room for surf rock in the world anymore.
Zoe Doucette is an art school drop-out and English honors student at Dalhousie. She started writing for the Gazette in 2012 with the movie review column Flicks, and kept going because she didn't have anything better to do. Raised by reformed yuppies and corrupted by teenage goths, she has a love for all things entertainment, from the highbrow to the lowbrow, from the middlebrow to the unibrow. She can usually be found lurking Reddit, or eating coconut yogurt in a Snuggie.
A lifelong sports fan, Benjamin Blum entered the world of journalism after suffering a concussion playing rugby for the University of King's College. From that moment, his twin passions for writing and sports motivated the Thornhill, Ont. native to give this journalism thing a try. Having been an athlete, coach and fan for many years, Ben brings his diverse knowledge of sports along with a witty sense of humour to the sports section.
Daniel Bergman is a fourth-year English and political science student who can't play sports very well, but enjoys watching them on television and covering them on campus. When he's not writing articles for the Gazette, Daniel spends his time going to the gym and polishing his collection of Italian sports cars. He also appreciates music of various kinds, including whatever the kids are into these days. His biography, which you just read, is 72.7 per cent accurate and comes in four different colours.
An upper-year neuroscience student, Chris Parent picked up photography while taking an elective only two years ago and he soon fell in love with the craft. Aside from his Gazette work, Chris also takes photos for Dalhousie Student Life and Dalhousie Athletics. You can check out more of Chris' work at www.facebook.com/ChrisParentPhotographyServices.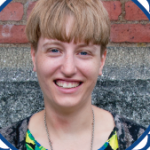 Born under prairie skies, Emily Davidson moved east to attend NSCAD University (BFA '09). Emily was trained as a printmaker and came to graphic design through a love of letterpress printing. Emily's interest in typography took her to New York City where she studied at Cooper Union, completing the Type@Cooper Condensed Program in 2012.