Belgian Chocolate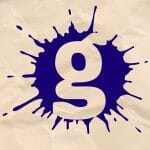 Our teeth fall out because we don't eat right, but that's only when things go right. When things go bad your teeth hang on by a fraction of a root, making it painful to chew, and the wind blows so hard sometimes that you think it will damn well knock them right out of your mouth.
I like to think that we, this pathetic band of dirty people, are here in this ruined town because we were bombed or because of an earthquake or something like that, but that's not the case. You see, I can't keep pointing fingers like I used to, no one can. You keep pointing fingers and someone's going to point a finger back at you and say: "There, that's the asshole."
For the longest time, they wouldn't let me pull their teeth. They acted like I was their biggest fear. I told them if they ever got an infection from their rot they'd come hollering to me and I wouldn't do a thing then. They act like rotting teeth are something to hold on to, some sort of token from this whole damn situation.
Truth is, the people look like the plague; aimlessly wandering around with their chapped lips layered with black and yellow teeth. Their arms and legs are so skinny that the brittle bones show and make their flesh look like a thin layer of frostbitten plastic wrap and nobody has any useable footwear anymore so everyone's toes are almost falling off.
Today, a wolf wandered into the village, small and frail like us but still having teeth as sharp as a polished rapier. It had previously gotten in a fight because it was missing clumps of grey fur off its boney back, but it must've won. It looked in through the crumbled wall of the building I was in as I picked at a patient's teeth with a half-rusting sickle probe. The worm-infested wolf stalked on and then fell to the ground in a puddle of its own warm blood. Jerry came rushing out with his rifle slung over one shoulder.
"I want my chocolate," my patient said as he got up from the wooden chair.
I handed one to him from the quickly depleting box, and he left the small room, chewing it vigorously and with more effort than I'd seen from anybody all day.