One night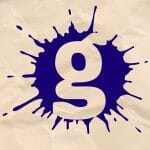 One night, past November
a quiet shadow sat still,
frozen in the chilled air,
her shoulders shrunken and legs dangling
over the balcony banister
and she hummed a tender melody,
singing along with the
whistling branches.
On a day without a date,
she lolled her head
with the swift night breeze
and remembered the smell of fresh lilies.
His fresh pink lilies.
But like the soft scent of
those favourite flowers,
his memory faded too
and she was left in the cool air,
her mentality slipping off with the
passing wind, on that calm night
past November.