Postman
Lest we break the immovable billiards game,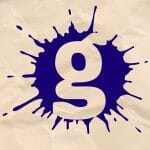 billboards that bridge and broaden our horizons,
harangue us on the line of credentials.
We all speak like we spell,
spill our words out aimlessly in a hope that they instill a facsimile of general banter.
A bastion, a monument to our constant conversations about conversing about nothing,
we're building a better scene for all of those who bide time,
abide by the cantos,
craft fools of gold as they spin the lies lengthwise.
An antiquity, quilted soft with insanity for ageless sycophants of the phrase,
turning out tourniquets like it's their job to be worn.
'Fuck that phase of industry, we'll skip the line and jump on anything that moves units!'
So join,
better to be dead on arrival than dead in silence of a saudade.
Post bail for me, postman,
we're living post-man.