The Freefall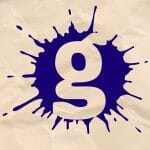 Oh once did we rise when we walked the wall;
Oh those days when that wall fulfilled our wants!
We climbed those vertical heights
As we shook each other's hands
And hands like tight ropes we held.
But we recall those unfortunate days
When these hands of trust had not been obeyed:
Leaders inevitably
Showing insecurity
And mankind's inequality.
So they saw us fall like a massacre
But "for our sake" they pulled up foodmakers
And climbing, we followed them
For we wanted to become
Winners of zero-sum games.
Though how are they comets racing upwards—
Costs of following which we can't afford?
Indeed, a few had caught up
Yet the most could not cope up
And fell again, giving up!
Have I seen mankind falling down once more
When I saw of gluttony an outpour?
Just like a returning cold
We still crawl to the tall wall
Buying tickets for freefalls.