The Void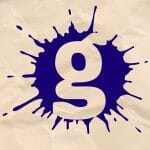 Part 3
New roommates.
A few guards escorted them into the cell across from mine. A fairly odd couple. One was a Nemis synthetic: a distinctive tall, sleek, and black humanoid shell with a spherical head with three large glass eyes in a triangular rotation. The other was human, swathed in a black cloak and hooded, his face partially hidden by crimson silk, and his eyes obscured by sleek sun-visors. I had seen a knock-off before, but a human in this garb was pretty unusual, at least in this part of the galaxy.
One thing was for sure, these guys weren't for father's sick pleasure. I wanted to know more.
The guards shoved them into the cell, chortling at their plight that they would have to watch me shit standing at times. While the guards walked off, I was left curious as to why they put the knock-off in with the overly-dressed gentleman. I leaned over from my cot to take a closer look.
"You guys here together or what?"
No reply. The knock-off twisted his head nervously, twiddling his thumbs. The human just stared back at me with invisible cold eyes. This lasted for several minutes.
"It looks like you're new here. You enjoying the scenery?" I signaled around with my hands. The odd couple did not approve the gesture.
After waiting for a reply for what seemed to be an eternity, I slunk back, feeling defeated. "The strong, silent type, eh? I thought knock-offs were more talkative than that."
The synthetic spun its head and approached the bars as it seemingly short-circuited. "I'll have you know my nano-processors can perfectly replicate any humanoid function, you filthy pirate!" Its voice was irritating, as if were programmed to annoy rather than do anything useful. The human stranger snapped a glare at his knock-off friend, grabbing its shoulder and pulling it back.
I smirked. "Now we're getting somewhere."