Arts & Culture
Want to meet the best student costumers in North America? They're here at Dal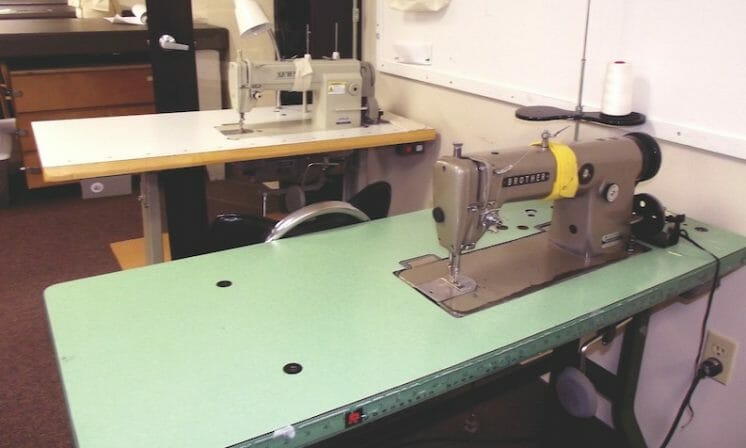 Dalhousie's four-year honours degree program unique to the continent
Anneke Henderson doubts that many people know just how unique Dalhousie's costume studies program is.
"The enriched, wide variety of study, and the skills these students gain by the time they're done is fantastic," enthuses the costume studies instructor in a spare moment between advising students and prepping for the fast-approaching first production of the year, Don Hannah's While We're Young, opening Oct. 12.
The costume students themselves, of course, know exactly how elite their program is. Many travel from across Canada or the US to attend the program, and their schedules are dominated by it for the duration of their time at the university.
Why is it such a highly-regarded program? Dr. Roberta Barker, associate professor and chair of the theatre department explains via email that what makes it stand out is the combination of skills it offers within a four-year honours degree.
Says Barker: "[The program] allows students to explore costume for the stage, historical dress for stage, reenactment and living history sites, dress history, and an introduction to the principles of design, all with fully integrated academic and research skills. This makes it quite unique in North America."
Along with their intensive course schedule at Dalhousie, students are required to take two textile classes at NSCAD, adding yet another layer to their extensive training.
Alumni, says Henderson, have taken a number of paths with their degrees.
"I've seen everything from historical work to film industry work," she says of her past students.
Curious as to what the daily work space of these dedicated students might look like, I decided I couldn't resist paying a visit to the department's downtown design studios situated within the Atlantic City Centre building.
I was met by a well lit, open-concept studio, with sewing machines and fitting mannequins dotted around on work tables. Leading off the studio was a costume room filled to the brim with everything from hoop skirts to army jackets.
In short, the place was a fashion-lover's dream.
Though it was Friday, a day off for most costume students, I was surprised to see quite a few busy students busily pinning and sewing.
"They're fourth years," Henderson explained.
None had time for an interview for the Gazette, but Henderson let me in on what might be keeping them so busy – their honours project, a year-long assignment which includes the production of a garment (or other type of millinery) based on a certain time period.
This year the students have been assigned to create an outfit around a passenger who was aboard legendary sunken ship The Titanic, and present it during a showcase on Mar. 3, which is open to the public.
Henderson recommends the night as "a great culmination to the year."
But before that, make sure to see the work of these unique student costumers simply by attending any one of Dalhousie's four main productions this year!