Sports
Women's volleyball
Tigers beat Sea-Hawks 3-0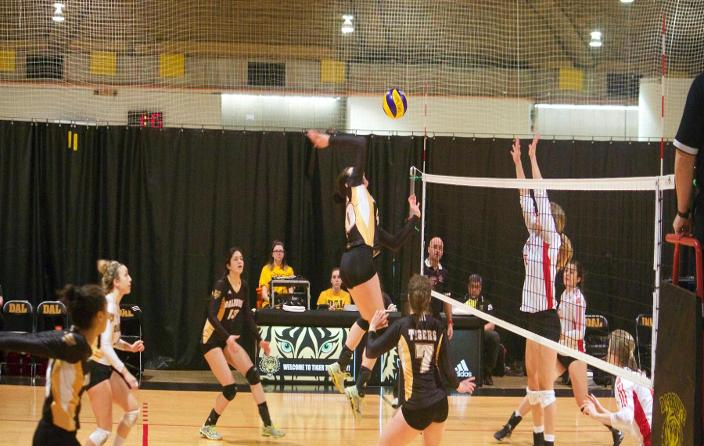 The women's V-ball Tigers continued their hot streak beating the Memorial Se-Hawks 3-0 (25-14, 25-16, 25-12) on Sunday, Feb. 7 at the Dalplex. The win left the Tigers with an 11-3 record on the season. They sit in first place six points up on the second place Sea-Hawks.
The match was all Tigers from the get go as they controlled play from the opening point to the last point.
The Tigers hit .276 with 13K in the first set, .261 with 8K in the second and an outstanding .522 and 15K in the third.
Anna Dunn-Suen led the Tigers charge with 12K. Courtney Baker had 8K, Emma Ciprick and Lauren Koskowich each had 7K. Abby Czenze had 31A facilitating the Tigers offense.