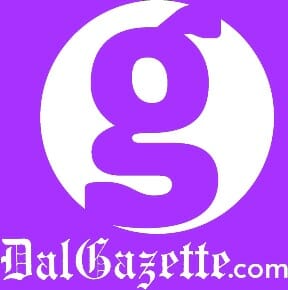 This week in the Gazette's Arts Briefs we have the most recent earth-shattering celebrity divorces, the year's top musicals and one Grammy nominee who wishes he wasn't being recognized for an award.
Brand and Perry call it quits
British comedian Russell Brand and pop singer Katy Perry have officially filed for divorce, according to the Associated Press. After rumours circled over the holidays with photos appearing online of both celebrities celebrating Christmas without their wedding rings, the couple filed for divorce on Dec. 30 after only 14 months of marriage, citing irreconcilable differences. Maybe Brand finally heard her sing.
Gibbard doesn't need Deschanel so much closer
And if you thought masochistic British comedians and bubblegum pop stars breaking up was depressing, Death Cab frontman Ben Gibbard and his cutie Zooey Deschanel have broken up after 2 years of marriage, according to TMZ.com. That wouldn't be so weird to hear about, if it wasn't for the fact that in their divorce files Deschanel listed her monthly expenses, showing some severe spending problems. The She and Him singer stated she spends $600 a month on laundry bills (what?) as well as $2,000 on clothes, adding to her $22,500 a month expenses living in L.A. Thankfully for Gibbard, he shouldn't have that much trouble finding a new beau.
Frontman burns more calories than Postal Service worker
Joining the likes of Bon Iver in the weird world of indie rock athletes, Ben Gibbard was recently profiled by Runners World magazine to talk about his weight loss and recent marathon running. The once pudgy singer said he began running as a way to replace some bad habits and has become so obsessed with jogging that the artist's band, Death Cab for Cutie, now tours with a treadmill.
Bon Iver doesn't care about music industry people
And speaking of Bon Iver, the New York Times recently published an excerpt from content not used in a profile on the singer months ago regarding his hatred for the Grammy Awards, following the announcement of four nominations, including Record of the Year, from the society. In the article Justin Vernon, who goes by the stage name Bon Iver, said, "It's just not important and people spend too much time thinking about it."
Radiohead demo actually by Toronto baker
A Toronto musician who works full time at a bakery he owns with his wife made headlines over the holidays, only under a different alias. Christopher Stopa, who had contacted record label EMI in 2001 to score a record deal, showed up on Internet chat rooms with the demo recording of his song "Sit Still", which was thought to be an unreleased Radiohead demo, according to the Globe and Mail. The band's label quickly refuted the claims, and Stopa has been charmed by all the attention his song has received. He says he plans to work further on his songs, but promises to continue working primarily as a baker.
Spider-Man musical makes history
The once laughed at Broadway musical Spider-Man has broken a new record by becoming the highest single-week gross for a play in Broadway history with $2,941,790 over nine performances. The Bono and Edge side project shattered the original record held by Wicked. However, it is important to note that the creation of the musical cost more than $75 million, so it still has a ways to go before it is even making any actual profits.