What is food law? One of the main purposes of Dalhousie's first Food Law and Policy Conference is to answer that question
"We're interested in connecting with people who see themselves as part of that field [and] getting all the actors together in one space," says Jamie Baxter, co-organizer of the upcoming conference.
The Food Law and Policy Conference will be held from Nov. 3-4, and is the first national conference of its kind in Canada. Although the conference is organized through Dalhousie's faculty of law, the concept stretches beyond lawyers and legal academics.
The conference will also feature policy makers, non-profits and food justice advocates.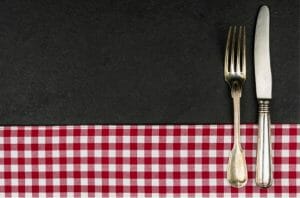 The topics range from the technical and specific (The Path of Liquor Law Reform, and Breastmilk: Why Nature's Superfood is an Underdog and How We Can Change That) to the broadly abstract (Defining the Field of Food Law and Policy in Canada).
Discussions of global trade will be concurrent with conversations on access to farmland and a panel on Indigenous and northern food systems.
Co-organizer Jessica Rose, a third-year law student, is excited about the growth of the field. "We all depend on food. Every one of us. We should be turning our minds to ensuring that system becomes healthy, because it isn't right now," Rose says.
"There are rampant levels of food insecurity in Canada. There's a direct impact on health."
The connection between food and health will be addressed by keynote speaker Bryant Terry. As part of the conference, Terry is delivering a free public talk on Nov. 3, at the Seaport Farmer's Market.
Terry's website describes his complex multiple roles: an award-winning chef, educator, author and activist.
"Bryant Terry's work isn't from a formal law frame," Baxter explained, "He talks about structural racism, food justice and public health. How these things come together for particular communities."
The organizers are encouraging students to attend Terry's free presentation. A creative presenter, Terry sometimes uses cooking demonstrations as part of his work, to illustrate issues of food justice and public health.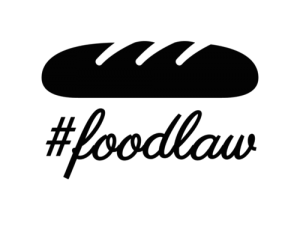 One of the challenges facing the intersection of food, health and justice is the lack of established baselines and outcomes.
Many rights that Canadians value are constitutionally protected under the Charter of Rights and Freedoms – but access to food is not one of them. Further, the body of Supreme Court decisions has generally trended towards "negative" rights rather than "positive" ones.
For example, under the Charter, the government cannot do anything that infringes on your "life, liberty or security." However, the government is also not under obligation to do things that improve your life, liberty or security. This trend could make a legal path to food justice difficult.
Rose says the situation is far from simple. "There's not one clear legal mechanism, it'll have to be an interdisciplinary effort. That's why the conference is exciting. We'll have to involve everyone from economists to farmers."