Arts & Culture
Never leave your house again
Top hot chocolate recipes for Halifax winters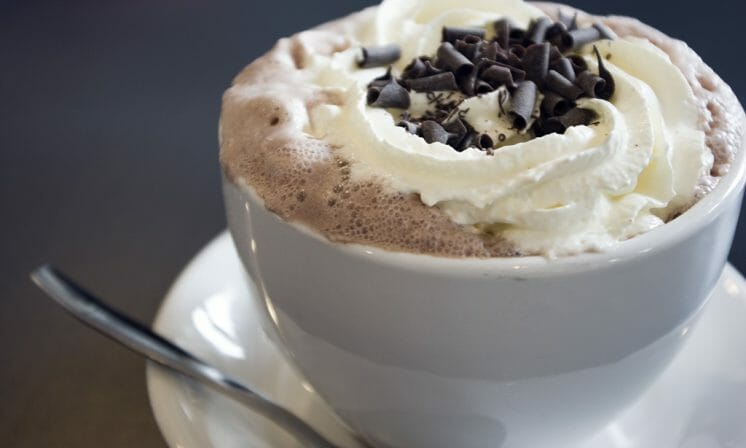 The best way to warm up during these cold, snowy days: hot chocolate. Luckily, I have some killer recipes so you don't even need to leave your home on those bone chilling days!
Remember: the quality of chocolate determines the quality of the hot chocolate, so don't skimp out on this!
If you look at those recipes below, and they sound like a little too much work for you at the moment, it's easy to spruce up any hot chocolate mix you already have at home. The best way to make any premade hot chocolate mix better is to use hot milk instead of water. Heat one cup of milk in either a sauce pan or the microwave, but be careful: you want to make sure you don't burn the milk, so heat low and slow.
I love to add flavoured syrups to my hot chocolate, such as Torani (my top three flavour picks: hazelnut, salted caramel and raspberry), which can be bought at most home stores or nearby cafes in your area. You can also add things like vanilla bean pods, cinnamon sticks and finely chopped mint to make any hot chocolate an even more delicious treat. Add cream based liquors, such as Bailey's, if you want a more adult hot chocolate.
Martha Stewart's Homemade Hot Chocolate
Ingredients
3 1/2 cups sugar
2 1/4 cups cocoa
1 tablespoon table salt
Directions
In a large bowl, combine sugar, cocoa, and salt, and whisk to combine well. Store the mixture in an airtight container. For individual servings, pour one cup whole milk into a microwave-safe mug, and microwave on high just until hot. Add two tablespoons of cocoa mix, and stir to dissolve. For a larger batch of cocoa, warm the milk in a saucepan set over medium-low heat, taking care not to let the milk boil; as it warms, stir in two tablespoons of mix for each cup of milk.
Jamie Oliver's Epic Hot Chocolate
Ingredients
2 pints semi-skimmed milk
2 tablespoons Horlicks/Ovaltine
2 tablespoons cornflour
3 tablespoons icing sugar
4 tablespoons quality organic cocoa
100 g good-quality dark chocolate (70% cocoa ), finely grated
1 pinch ground cinnamon
1 pinch sea salt
Directions
Pour the milk into a large pan, and bring almost to the boil over a medium heat. Meanwhile, add all the chocolate mix ingredients to a large jar and give it a good shake to combine. You need around 10 heaped tablespoons of the chocolate mix for this amount of milk. Simply spoon the chocolate mix into the hot milk, give it a good whisk and leave to bubble away for a few minutes before serving. You're looking for that gorgeous, thick, knockout texture.
Whichever recipe or ingredient you end up using, remember to have fun with it. Hot chocolate doesn't have to be a complicated thing; the most important point is that it tastes awesome and warms your soul.