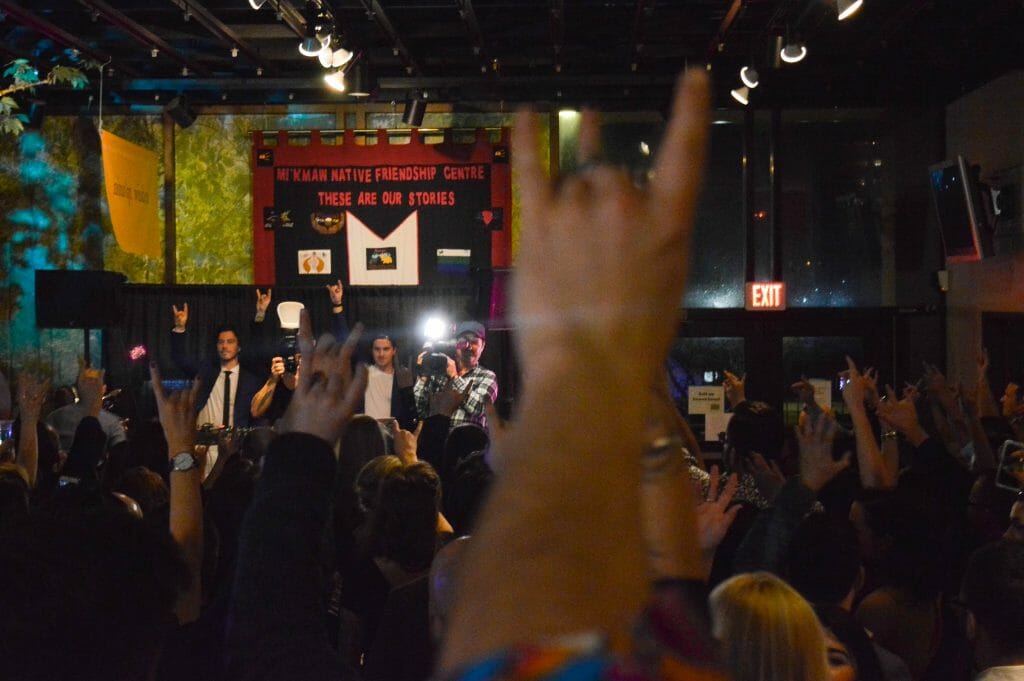 "We're Alive!"
On January 13, according to the Facebook event over 200 Haligonians gathered together to celebrate their lives at Sick Wish Gala held at the Museum of Natural History. The local podcast "SickBoy" has gathered quite a following since their initial podcast focusing on their front man Jeremie Saunders's terminal disease called Cystic Fibrosis. Each week, Brian Stever, Taylor MacGillivary and Jeremie release a hilarious and insightful podcast to break down the barriers of the stigma associated with illness, disease and life. Raising such awareness in a ridiculously addicting way has inspired the crew to hold a fundraiser in support of the Sickboy Wish Fund. The theme, "Bucket List"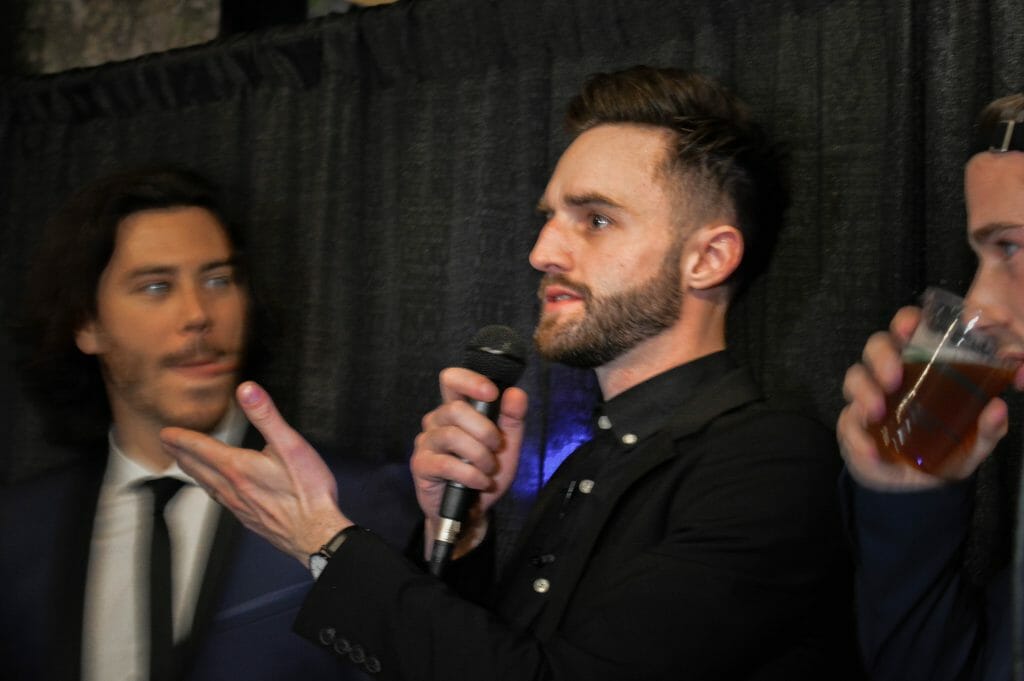 "You can throw one hell of a fucking orgy with $25,000"
A post announcing the event on Sickboy's Instagram reads, "in 2002, Jeremie was offered one wish. A chance to have whatever he wanted. What did he wish for? A shopping spree at the Halifax Shopping Center. Oops…" The guys from SickBoy wanted to make up for Jeremie's bad decision by granting one wish. The funds from the Sick Wish Gala are going towards granting a wish to a deserving adult living with an illness. On stage, Jeremie told the audience that they have been receiving many applicants to give the wish to. One applicant from New York simply wants to have an orgy! "You can throw one hell of a fucking orgy with $25,000" said Jeremie.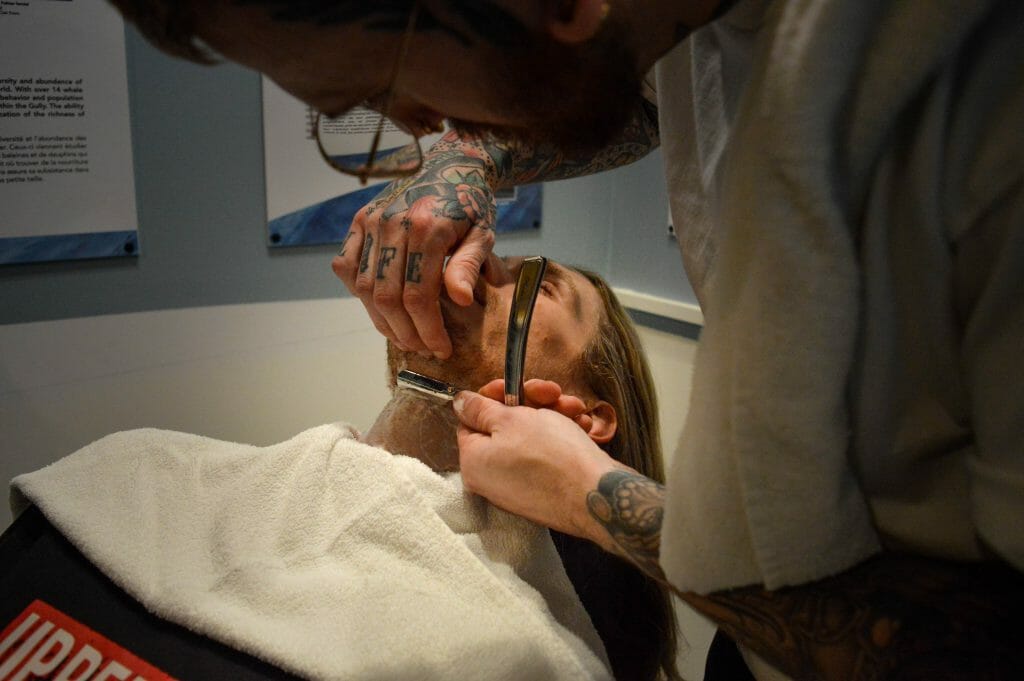 Haligonian's check off their bucket lists
The theme of the night was "Bucket List," and I managed to get a few things ticked off while I was there. There were fortune-tellers, cirque performers, on-site tattooing, barbers straight shave, oysters on the half-shell, bug eating, and MUCH more. Even cooler, is that the event brought together a lot of "Hali-famous" people together too. Instagramer Dave Culligan (@dave.culligan), A For Adventure duo Jan Lapierre (@jan_lapierre) and Chris Surette (chris_surette), and even critically acclaimed photographer Matt Chisholm sat down to enjoy the luxury of a straight shave.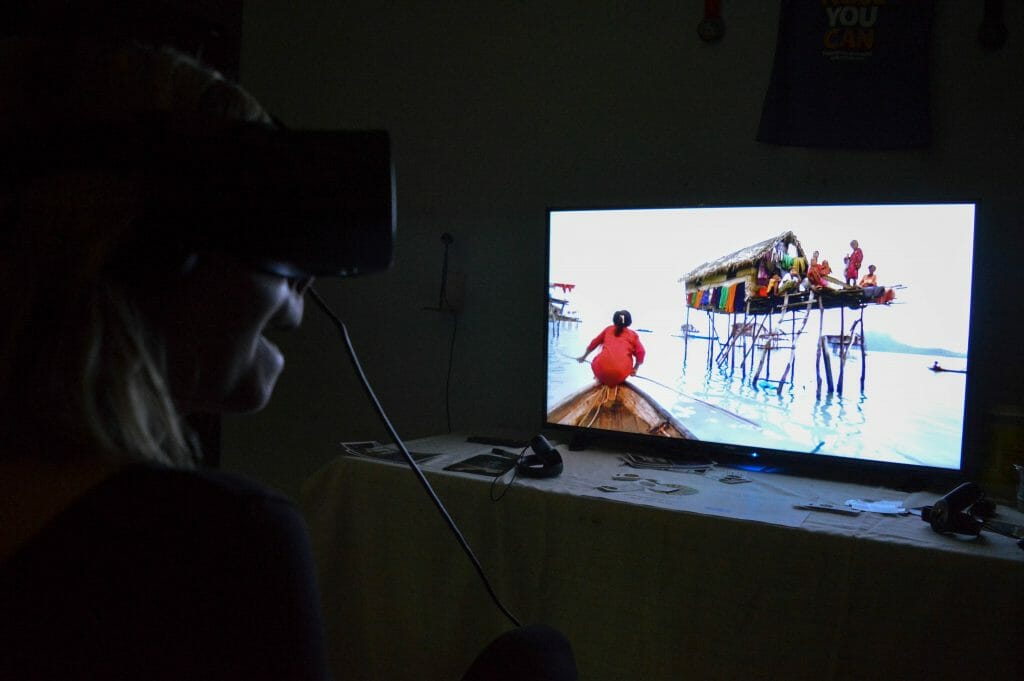 Virtual Reality bringing people to life
One of the most popular booths was VR. Virtual Reality is kind of a theme connected to the event. VR offers an alteration, or a break from what is factual. It offers a sort of entertainment, forgetting what is around you and becoming completely invested in this sensory experience, happening in a monitor just a few centimeters in front of your face. The same can be said for some of the bullshit that takes priority in our lives. "Do I look cute today? My day is ruined because I spilt coffee on my pants! What the fuck is the magnitude of a vector?" The event inspired feelings of the need and wants to spend some time doing what you love without subscribing to the apparent experiences taking place in front of you. You do you fam.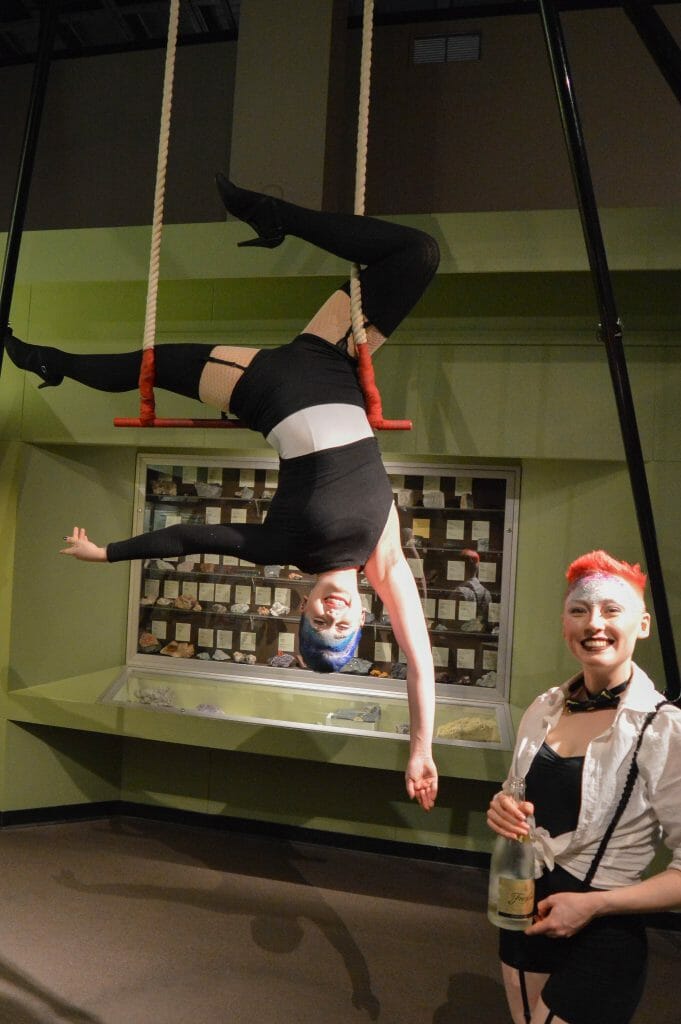 Thrillseeking acrobatics by Apex and Dislocait
The Gala provided opportunities to network with some death defying organisations to get involved with in the Maritimes. Studio in Essence is a Pilates and Aerial Circus Centre who helped curious individuals learn the basics to aerial aerobics. There were also representatives from the Atlantic School of Skydiving, East Coast Balloon Adventure, Grander River Tours, and Kattuk Expeditions. In addition to people hanging upside-down from the ceiling, there were roller-skaters flying around, belly dancers doing their belly dance thing, champagne and more alcoholic options… a lot of alcoholic options, and sick music complementary of T-Woo and KDZ.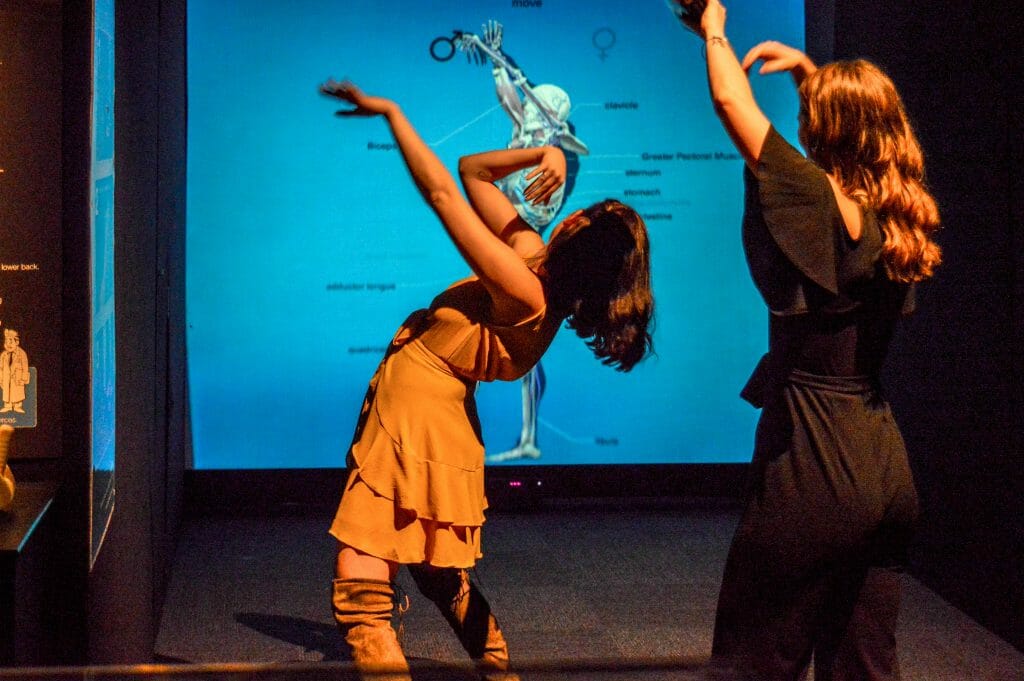 What do my organs look like?
Have you ever wanted to see the inside of a human body? Not a drawing. Not a mannequin. A real human body. In addition to the launch of the Sick Wish Fund, the Museum of Natural History had its new exhibit "Body Worlds RX" on display. On the Museum's website, it describes how Dr. Gunther von Hagens invented Plastination, a complex technique that removes the fluids from the body and replaces them with plastics that harden. It was interesting that the exhibit stood in contrast to the "celebration of life" theme of the Sick Wish Gala. Not in a morbid way. But in an engaging and enriching experience to celebrate death and life.