Dalhousie
Briefs of the week
Trick or Eat, new ferry and prestigious prize for Dal faculty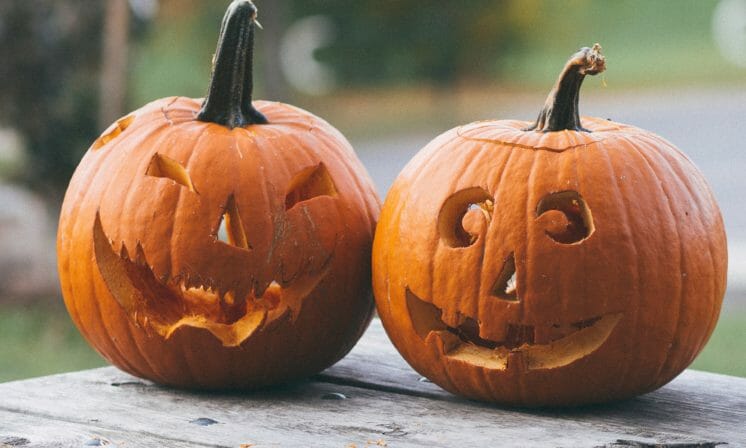 Week of Oct. 25, 2018
Trick or Eat 2018
On Halloween, a team of Dalhousie University students will be going door-to-door to collect non-perishable food items for the Dalhousie Student Union Food Bank and Feed Nova Scotia. To register, click here.
Talking transit
Last week, Halifax Regional Municipality announced the launch of Talk Transit: a platform for Halifax Transit users (or potential users) to give feedback, share experiences and discuss public transit-related issues. Local residents are invited to register to receive short surveys on transit topics via email. Once the survey closes, results will be published online and "responses will be used to inform current and future Halifax Transit policies and projects."
Dalhousie's Mary Brooks receives Onassis Prize in shipping
The Onassis Prizes are "awarded to the world's foremost academics in the fields of finance, international trade and shipping." Mary Brooks, Professor Emerita, Rowe School of Business, was recently presented with the Onassis Prize in shipping. According to a press release, Brooks is the first woman and the second Canadian to ever be awarded this prize. She will be using her $200,000 in winnings to fund international travel grants for students in the Bachelor of Commerce program studying international business or participating in an international student exchange. Brooks will also be funding entrance scholarships to the School of Architecture, as her husband is an alumnus of the school.
New Halifax ferry unveiled
On Oct. 26, HRM officially welcomed the Rita Joe as the newest ferry in its fleet of transit vessels. Rita Joe's name was selected in the 2017 ferry naming contest, along with Vincent Coleman. In 2016, civil rights activist Viola Desmond made the cut.
Rita Joe was a Mi'kmaw writer from Whycocomagh, Cape Breton and a survivor of the Shubenacadie Indian Residential School. She was known for her poetry, memoir and activism.
According to a press release, the Rita Joe ferry is the fifth and final replacement vessel through HRM's "multi-year ferry replacement program."
The Maritimes RISE Summit
Over the weekend, the Nova Scotia branch of the Canadian Federation of Students hosted a summit for racialized and Indigenous students. The event was inspired by the Racialized and Indigenous Student Experience Summit (RISE) that has taken place in Toronto in the past, to allow "student activists to gather, share stories of success and struggle, to nurture each other and heal together." The inaugural Halifax-based version of the event hosted guests such as poet Arielle Twist and musician Ian Campeau from A Tribe Called Red.
#MaritimesRISE just started and I'm already crying. It's going to be a beautiful emotional magical weekend. Power and love to all the femmes of colour creating and holding revolutionary spaces today, two years ago, and since time immemorial.

— Amina Abawajy (@AminaOromiya) October 26, 2018