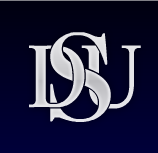 It's that time of year again. The Dalhousie Student Union's (DSU) annual general meeting will be held on Wednesday, Feb. 12 at 6 p.m. in Room 303 of the SUB.
Show up for the free pizza, but stay for the chance to vote on constitutional changes, hear executives present their year-end report and ask questions.
Here's a quick rundown of what's on this year's docket, and what didn't make the cut:
Another international students rep?
Ishika Sharma, the current international students rep on council, is recommending that council add a second student to represent the interests of the growing demographic. She brought up that, as of April 2013, 2,400 students (or 13.4 per cent) at Dalhousie are international students. The number has doubled since 2008, and with Dal increasing its focus on retaining and attracting more international students in the future, she would like to see the change made now to address incoming students better.
Executive reform canned, for now:
A pet project of this year's council was not completed in time to be presented at the AGM. The wheels are in motion, however, to possibly get this started as early as next September. Some research has been done and among the recommendations for additional staff, the positions of VP academic and external and VP internal could see some large changes.
VP finance and operations remains appointed:
The DSU executive's VP finance and operations member will remain appointed rather than elected after the requested change did not receive enough support from council last month. A vote failed to meet the two-thirds requirement necessary for the question to be raised at the AGM.
A main complaint against the VPFO's current hiring was that the executive held voting powers, despite not being elected by the student body.

Claire was News Editor of the Gazette for Volume 146. You can follow her on Twitter at @Claire_Wahlen.