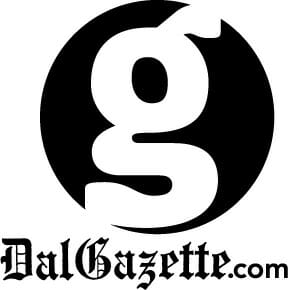 Acorn Conference hits up Halifax
Halifax hosted a three-day conference on organic living last weekend, held at the Dartmouth Holiday Inn Harbourview.
The Atlantic Canadian Organic Regional Network (ACORN) hosted its 12th annual Conference and Trade Show from Nov. 11-13.
The event off at the Khyber art gallery on Barrington Street, where Maritime filmmakers, photographers and bakers showed off their work.
The conference celebrates organic and local farming. "Organic farming requires a considerable amount of creativity and resilience, which
makes it a great focus for many artistic mediums," said Beth McMahon of the ACORN executive directory in a press release. "We are expecting a strong community turnout for this event."
The trade show took place on Nov. 12-13, with over 30 local businesses in attendance.
$8 million donation to LSC
A new learning commons will be built onto the Life Sciences Centre as a result of an $8 million donation from Margaret McCain.
The donation is part of Dalhousie's Bold Ambitions campaign. It was presented Nov. 8, and McCain herself took up a spade to turn the first patch of earth.
Work on the Wallace McCain Learning Commons, named for her late husband, is scheduled to begin next summer.
The commons fits into Dal's Master Plan, which calls for four learning commons overall. One, in the Killam Library, has already been put in place, and the other two are expected to be on Carleton and Sexton campuses.
Torey was the Copy Editor of the Gazette for Volume 145 and Assistant News Editor for Volume 144.