Editor's note: This is an update on "Dishonourable degrees" from the Nov. 30, 2018 issue. Content warning – the story contains information about the sexual assault of minors.
In 2018, the Dal Gazette reported on Dalhousie's lack of policies about revoking honorary degrees.
The initial complaint came from Robert Huish, an Associate Professor in the Department of International Development. Huish brought up the case of Peter Dalglish, a former Canadian humanitarian – now convicted with sexual assault of two children in Nepal.
In 2008, Dalglish was awarded an honorary degree from Dalhousie University for his work with children. He also received the Order of Canada for his charity work and efforts in "helping children escape poverty."
In April of 2018, Peter Dalglish (62) was accused of sexually abusing two boys (ages 12 and 14), during a humanitarian mission in Nepal.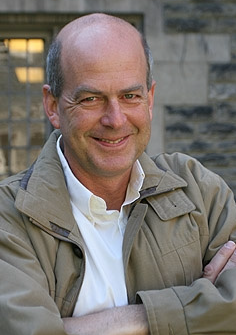 Huish sent a letter to Kevin Hewitt, Chair of the Dalhousie Senate, requesting that the University opens a discussion about Dalglish's honorary degree. Huish's main concern was that Dalglish's crimes are too closely related to the work he was honoured for, "especially because it involved children," he said in last year's interview.
The Senate Honorary Degrees Committee, at the time, responded that Dalhousie has no mechanism in place to rescind honorary degrees.
In June, Peter Dalglish was found guilty. As reported by the Canadian Press a month later, "the Nepalese judge who sentenced Peter Dalglish to nine years and seven years on each of two counts ordered the terms be served concurrently," resulting in a nine-year prison term. Dalglish maintains his innocence and the defence reportedly plans to appeal.
Kevin Hewitt, in a recent email statement, said:
"The allegations of which Mr. Dalglish was found guilty are deeply disturbing. Criminal behaviours such as these are not aligned with the values of our university. This is an extremely serious situation and the university is watching it closely.
Within the university, Senate is the body that has the power to bestow an honorary degree on an individual and therefore, it also has the power to revoke it.
Senate is nearing completion of a process that would be used to revoke an honorary degree.  We are anticipating this work will be completed and approved by Senate in the fall, at which time the matter concerning Mr. Dalglish will likely be considered, subject to due process consideration."