Students can now see professors' ratings online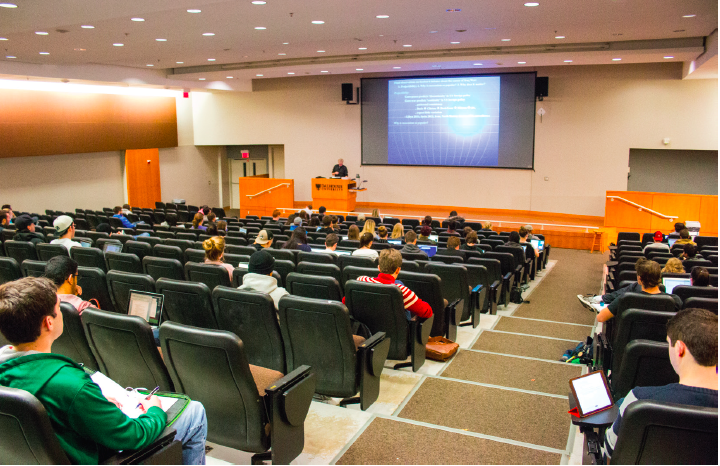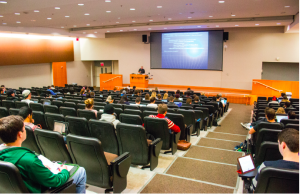 Dalhousie recently added Student Ratings of Instruction (SRI) to Blackboard Learn. These ratings are used to evaluate the teaching effectiveness of faculty. Evaluations take a variety of different forms including questionnaires, surveys and written comments. These evaluations are important when assessing the quality of education that is provided by a university.
Brad Wuetherick, Dalhousie's Executive Director, Learning and Teaching, has been heavily involved in transitioning SRI onto an online platform.
When the SRI initially moved online, the transition was reviewed.
"It was recommended that we create easier portal to access the evaluations," says Wuetherick. This would also provide faculty with a way to share the results from these evaluations. Previously, links to the evaluations were sent through email.
The results of these evaluations are recorded and used by Human Resources when professors are applying for promotions, tenure, and teaching awards.
These ratings are part of a larger system that is designed to improve the learning and teaching at Dalhousie. Faculties use the feedback that is provided by students to help develop courses and programs.
"These student voice that comes from these evaluations is very important," says Wuetherick.
Many professors are hesitant to share these evaluations as they are used as part of an ongoing evaluation of themselves.
However, as results become easily sharable and viewable and more students use them and talk about them, Wuetherick expects more professors to make them viewable to the university. This is a trend that has been seen in other universities across Canada.
These ratings, when available to students, can be very helpful when choosing which classes to take, especially when the same class is taught by different professors.
Wuetherick stresses that it is important to remember results from these SRI are much more reliable than those found on external sites, which typically have responses from students who were very happy or very angry with their professors. These SRI provide a much more accurate representation of the overall feeling of students in the class.
As this system of collecting SRI is relatively new, many students have not yet completed a rating on Blackboard Learn.
Evaluations for winter term of last year were done through Blackboard Learn, with a very high response rate of almost 50 percent. Wuetherick expects this number will continue to increase.
The next set of evaluations will open on November 18. Wuetherick notes that it is very important that students participate in the SRI.
"When I was a student, I always wondered if anyone bothered to read them," he said. "These responses are used, and they are important to the faculty here".