Whether  arriving in Halifax for the first time, returning after a summer away, or simply preparing to head into the new semester, here is a brief summary of what's been happening on campus and in the city these last few months. 
 Dalhousie University's new interim president 
On July 1, 2019, the Dalhousie Board of Governors  appointed Dr. Teri  Balser  to the position of interim president and vice-chancellor of Dalhousie University.  Balser  has been at Dalhousie since November of 2018, during which time she  has served as provost and vice-president academic.  She  has a PhD in Soil Microbiology and she is cross-appointed to Dalhousie's College of Sustainability and the Department of Plant, Food, and Environmental Sciences.  
Balser  took over the position following Peter Mackinnon's six-month term; she will hold it until the arrival of President-Elect Deep Saini in January 2020. During an  interview for Dal News,  Balser  said she is proud to be the first woman and the first LGBTQ2S+ person to serve in this role at Dalhousie.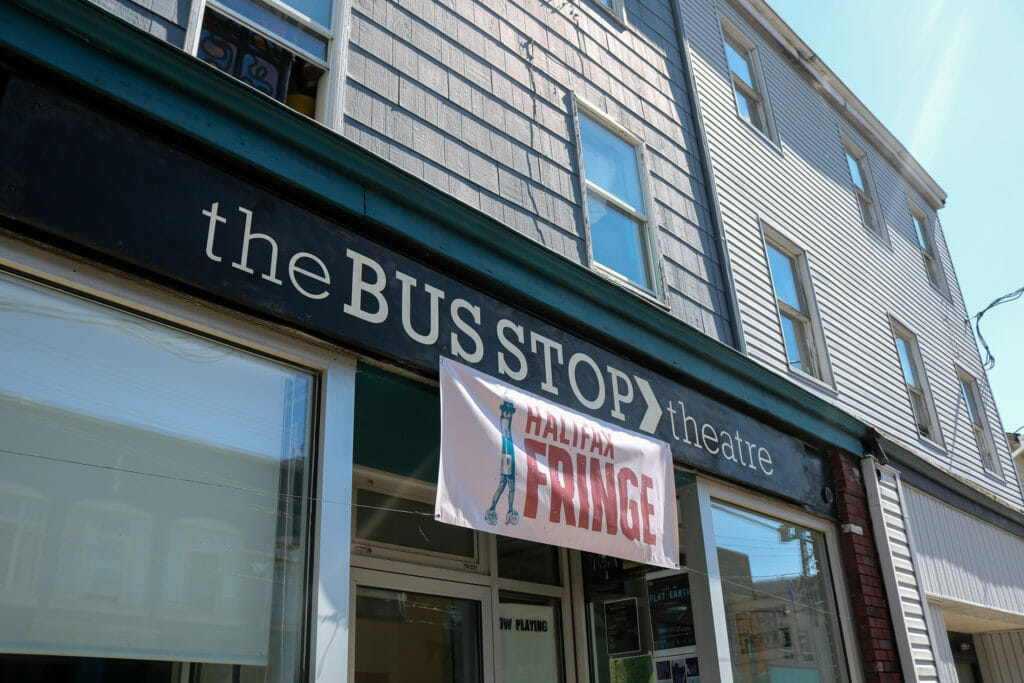 Bus Stop Theatre Cooperative receives funding 
In March,  Halifax Regional Council rejected a funding request to put $500,000 towards saving the Bus Stop Theatre Co-op from losing their space. What followed was an outpour of support from Halifax's arts community through  phone calls and emails to councillors. This led to a new funding request that, as reported by  The Coast,  will give $250,000 to the theatre over the next two years. 
The  Bus Stop, open since 2003,  acts as a multi-use performance space for theatre, music and cinema events, as well as providing space for galleries, workshops and meetings.  The  new funding agreement has allowed the theater to keep operating for the time being, as they  explore and revisit options for securing funding in the long term. 
New chief of police appointed 
Halifax's Board of Police Commissioners appointed  a new chief of police. Chief Dan Kinsella stepped into the new position on July 2, after over 30 years as a member of the Hamilton Police Service. He took over from Jean-Michel  Blais, following his retirement in April.  
Kinsella's appointment comes during a rough patch in Halifax Regional Police's relationship with the public, as they face criticism over their controversial street check practices. An  independent human rights report  released earlier this year found that Black  men  were nine times more likely to be stopped during street checks. The report resulted in a suspension of the practice, but a full ban has yet to be implemented.  
After being officially sworn in at the beginning of July, Kinsella voiced his intentions to work with the community on building trust and improving relationships, but is holding off on issuing a public apology or pursuing the ban.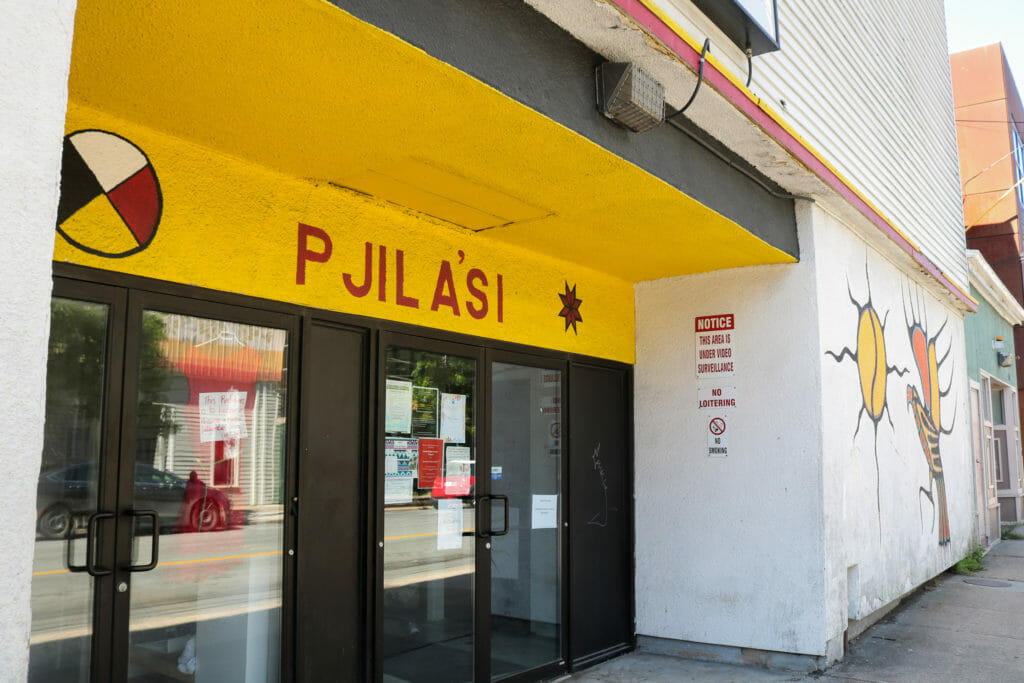 Mi'kmaw  Friendship Centre pilot project 
The  Mi'kmaw  Friendship Centre and Mount Saint Vincent University have partnered up to create a classroom space at the Friendship Centre. They will also launch the Aboriginal Academic Access Post-Secondary (AAAPS) pilot program this fall.  
The program will use funding from the province to offer participants six university half-credits, free of charge, along with access to the Friendship Centre's other services. These services include child care, an elder on staff, medicines, smudging,  employment and housing opportunities.  According to program coordinator Brittany  Whynot, AAAPS was developed with the goal of breaking down barriers to accessing post-secondary education for Indigenous students. Their aim, she says, is building confidence and navigating the tokenization and racial discrimination that can occur on university and college campuses.  
NS Government Loan forgiveness program 
Beginning August 1 of this year, the Nova Scotia government has announced a loan forgiveness program that will allow Nova Scotian students graduating from Nova Scotian schools to have 100 per cent of their provincial loans forgiven.  
Nova Scotia has some of the highest tuition fees in the country, with many schools planning to continue increasing fees in the coming years. While the program will  help  certain graduates , Mount Saint Vincent University student union president Aaron Shema and incoming Canadian Federation of Students-Nova Scotia chairperson Lianne Xiao  raised concerns in  interviews with The Coast.  For example, the program does not help students who do not complete their degree, or students from other provinces or countries. This makes up about 40 per cent of the student population studying in the province.  
Smith's Bakery closes 
A media release  issued in July made the official announcement that Smith's Bakery, an institution in Halifax's north end, would be closing after 87 years of business. The bakery opened in 1932 and provided its customers with fresh breads, cakes, squares and a variety of other goods until its final day of business on August 10, 2019.  
According to bakery owners Dennis Evans and Tara Fleming,  the difficult decision was a result of leasing issues, as the building had been sold and the couple did not have the money to relocate. That being said, they are still holding out hope that the bakery may have a chance at revival  and are dedicated to  keeping its legacy alive.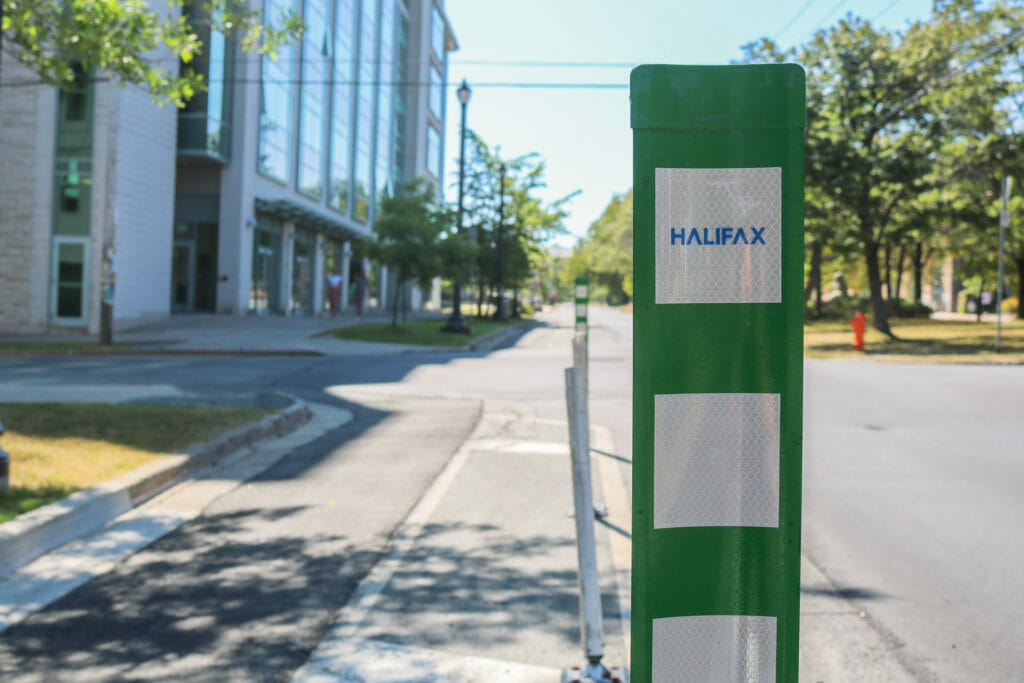 Funding for new bike lanes 
A new project was announced in July to create a 30 kilometre network of bike lanes in Halifax and Dartmouth. The $25 million project is being funded by a combination of municipal, provincial and federal governments. It will take roughly three years to complete.  
The project was announced following  a number of collisions between cyclists and vehicles  earlier in the summer.  According to Kelsey Lane  (Sustainable Transportation Coordinator at the Ecology Action Centre) in the  Chronicle Herald,  adding these lanes will make cycling in the city safer for existing cyclists. It will also encourage more people to cycle and feel comfortable doing so.  
Dogs Banned from brewery and beer garden 
Two popular Halifax bars are in trouble with the Department of Environment following complaints made about dogs being present on the premises. Brightwood Brewery in Dartmouth and the Stubborn Goat Beer Garden on the Halifax waterfront both received warnings that, unless they ban dogs from entering the establishments, they could face fines or have their food establishment permits revoked.  
According to  CBC  interviews with the owners of both  Brightwood  and  the Beer Garden, many of their customers feel that further exceptions should be made to allow people to enjoy their food and drinks without having to leave their dogs at home. The businesses have since launched  a petition  in an attempt to have the regulations changed.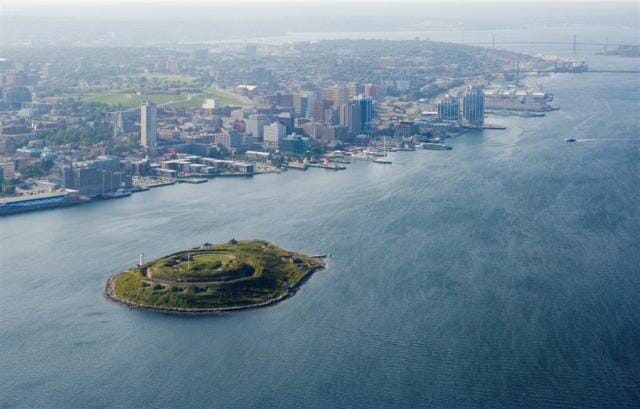 Georges Island opening to the public 
With the help of funding from the federal and provincial governments, infrastructure is being added to Georges Island to allow visitors to explore the island as early as June 15, 2020.  
The funding will go towards the addition of docks, washrooms  and interpretive signage outlining Mi'kmaq and Acadian history related to the island, as well as its role in Halifax's history up until the Second World War.  
As reported by the  Chronicle Herald,  MP Andy Fillmore  says  he is excited about it becoming a cultural heritage destination. An environmental assessment is currently underway to determine safe and sustainable visitation numbers. It is also being decided how to manage protecting the island's unique population of black garter snakes. 
 Fired Acadia professor loses settlement over tweets 
Former Acadia University professor Rick Mehta was fired in August of 2018 after allegations of harassment and intimidation towards his colleagues and students, breaches of privacy and failure to teach course material.  Back in September 2018, CBC reported that  Mehta, a self-proclaimed advocate for "academic free speech," claimed  that he was actually fired for speaking out against the university's mission of commitment to social justice and says he has no regrets.  
In  a recent series of tweets, Mehta  made a number of claims about his departure from Acadia, including that he was dismissed without cause, that he was dismissed for exercising free speech and that he left on his own terms.  
Mehta refused to delete the tweets in question when an arbitrator ruled that they violated their  agreement. As reported by CBC in May, he subsequently lost the previously agreed-upon $50,000 settlement. 
 Halifax gets its first overdose prevention site 
In July,  Health Canada granted an exemption to the Controlled Drugs and Substances Act to the  HaliFIX  Overdose Prevention Society. The exemption allows the group to continue developing the overdose prevention site that they've been working to open on Gottingen Street.  
The site will allow users a safe space to consume drugs, where they will also have access to peer support, healthcare professionals and life-saving medications.  
Some community members have expressed concerns about the location of the site for reasons including its proximity to daycares, businesses and residences. In an interview with CBC, lifelong Halifax north end  resident  Irvine Carvery  said that the placement is disrespectful given the long history of African-Nova Scotians and their institutions in the area.  
According to the  Herald,  Micheal Bonn, one of the founders  o f HaliFIX, said he is  aware of the concerns  but  people are  already using drugs in the area. He  said he  has no doubt that the addition of an overdose prevention site will save lives.