Climate change will lead to an increase of ticks and the diseases they carry, like Lyme disease, if temperatures keep rising.
Canada has seen an annual temperature rise of 1.7 degrees Celsius from 1948 to 2016, according to the Government of Canada. That's about double the global rate.
Donna Lugar has felt the flu-like symptoms of Lyme disease for more than a decade. After years of having her symptoms dismissed by doctors as a sign of getting older, Lugar was clinically diagnosed with Lyme disease in 2011.
"I live in an endemic community," Lugar said. "My cottage is in an endemic community, actually all of Nova Scotia now is considered at risk."
Now, the Bedford woman is the Nova Scotia representative for The Canadian Lyme Disease Foundation. She's also the founder of the Nova Scotia Lyme support group and advises the Luneburg Lyme Association.
Lugar said the province needs to improve testing. The results often come out falsely negative because it's too early in the disease, or due to certain antibiotics. There needs to be more tick signage in public places, she said, and discussion about Lyme disease.
"The majority of people I speak to, hundreds, never saw the tick, never saw the bite," she said. "They can't get a diagnosis. Doctors are telling them it's all in their head."
Another problem? Thinking ticks are gone in the winter.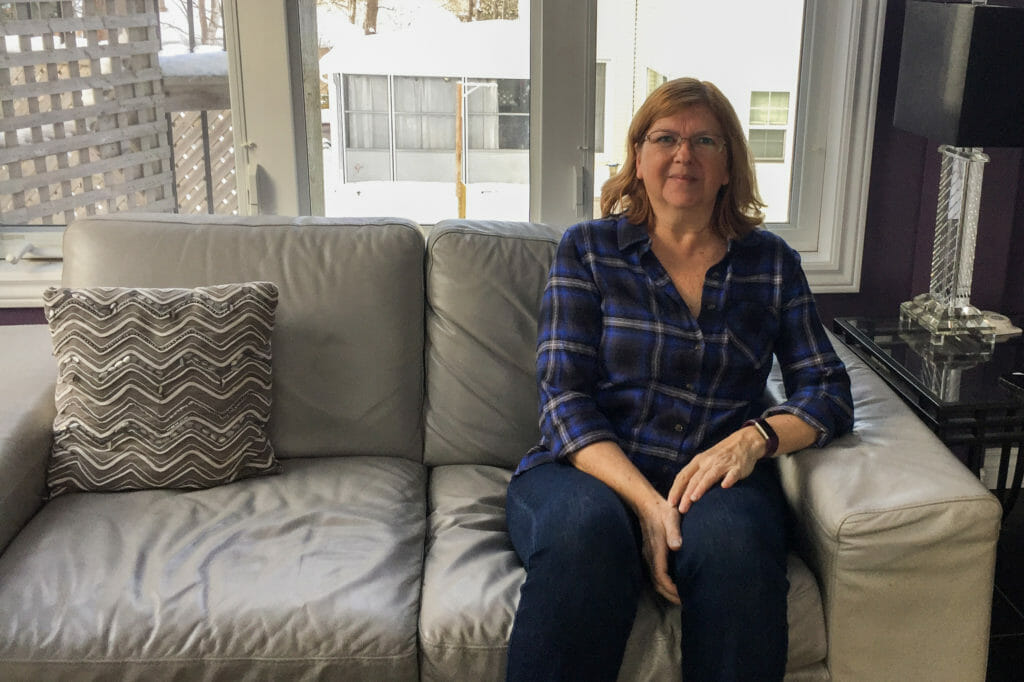 A year-round issue?
Milder winters could become common due to climate change. According to the 2019 Global Climate report, which has a 140-year record, the ten warmest Januaries have all occurred after 2002.
Ticks have "been in the province for a long time. But climate change certainly helps to spread them and make them stay alive," Lugar said.
Research differs on how warm it needs to be for active ticks, but the general rule is above 4 degrees Celsius, Lugar said. However, she also said people have reached out to her after finding ticks on their dogs in January.
Colleen Ryan is a communicable disease prevention and control consultant at the Department of Health and Wellness. She said case numbers, for tick population, vary from year to year. "In general, the number of reported cases has been on the rise."
Because of environmental changes, said Ryan, there's been an expansion of ticks on the Northeastern coast of Canada.
Ryan said Nova Scotia is preparing for the effects of climate change.
The department is part of the Climate Change Adaptation Leadership program, a federally funded program looking into the future impacts of climate change. With the possibility of warmer weather causing ticks to spread over a larger geographic area, the department expects an increase in tick-borne diseases.
Ryan said protection is key against fighting Lyme disease. Check for ticks after being in wooded areas and wear bug spray with DEET.