The Dalhousie University Tigers men's hockey team has announced eight new recruits for the upcoming Atlantic University Sport (AUS) season, which is delayed until January 2021 due to the COVID-19 pandemic.
This rookie class may be one of the best in recent memory with seven players boasting a combined 1,540 games of Canadian major junior experience.
Derek Gentile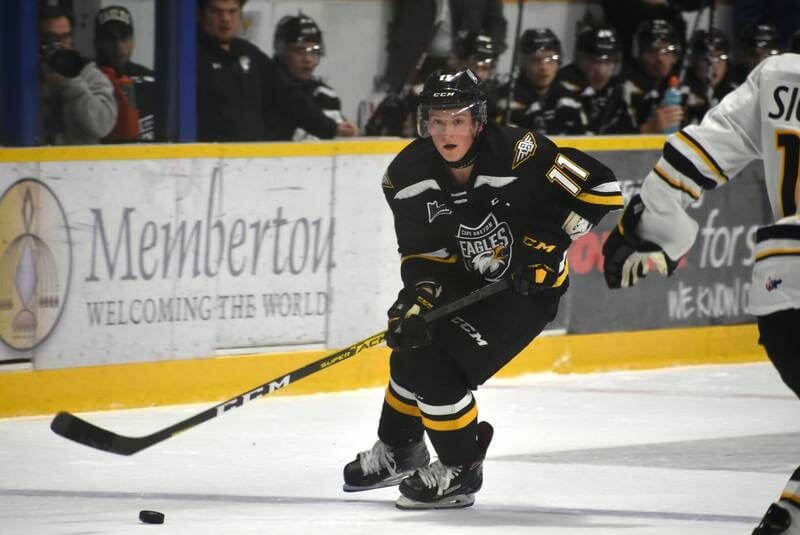 Position: Right Wing
Hometown: Sydney, N.S.
Height: 5'8"
Weight: 161 lbs.
Team(s) last season: Cape Breton Eagles(QMJHL)

Gentile finished his impressive major junior career last season as he captained his hometown team, the Cape Breton Eagles. He scored 228 career points in 310 Quebec Major Junior Hockey League (QMJHL) games with the Quebec Remparts, Charlottetown Islanders and Cape Breton Eagles.
"He's a big asset for our program," men's hockey head coach Chris Donnelly said. "There are lots of good things that come with him, the intangibles outside of his hockey ability as well."
Darien Kielb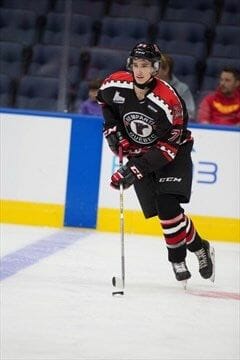 Position: Defence
Hometown: Hamilton, Ont.
Height: 6'3"
Weight: 181 lbs.
Team(s) last season: Quebec Remparts (QMJHL)

A former teammate of Gentile with the Quebec Remparts, Kielb spent four seasons in the QMJHL with Quebec and Gatineau, and was an assistant captain for the Remparts last season.
"Darien is a good-sized defenceman, a very good skater with very good offensive ability," said Donnelly.
Christian Huntley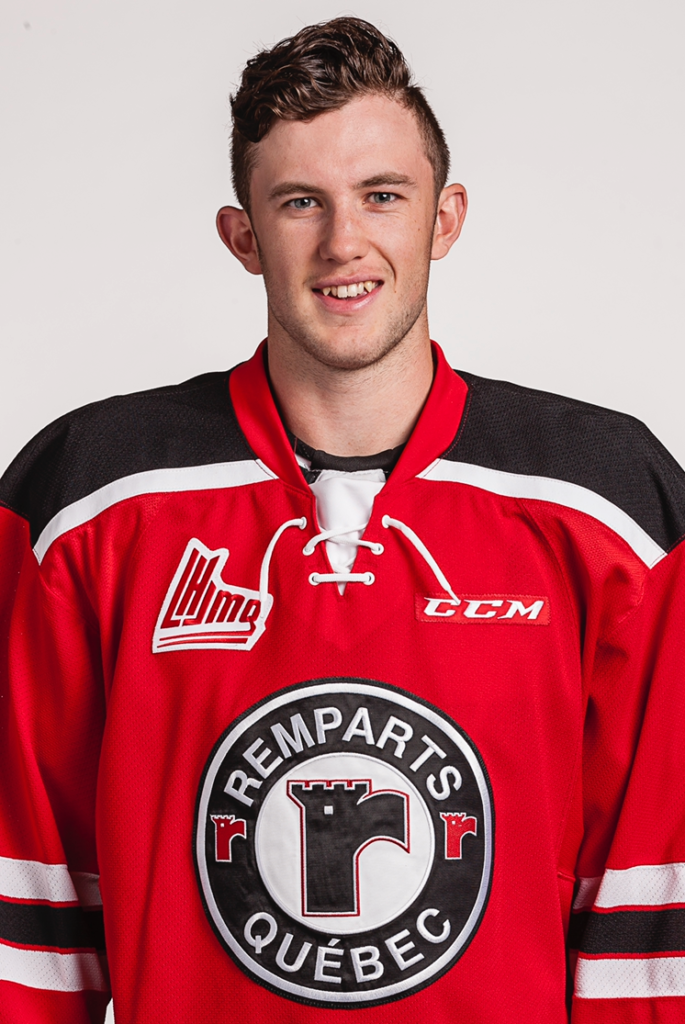 Position: Defence
Hometown: Halifax, N.S.
Height: 5'10"
Weight: 163 lbs.
Team(s) last season: Moncton Wildcats (QMJHL)

Huntley, a Haligonian, split his career between Quebec where he played with Gentile and Kielb, and the Moncton Wildcats. Huntley played with the major U15 Halifax ACCEL Hawks and the major U18 Halifax McDonald's before his major junior career.
"Christian was a captain in Quebec and was traded to Moncton to beef up their [playoff] run, so we're getting another guy with some great leadership abilities," said Donnelly.
Shaun Miller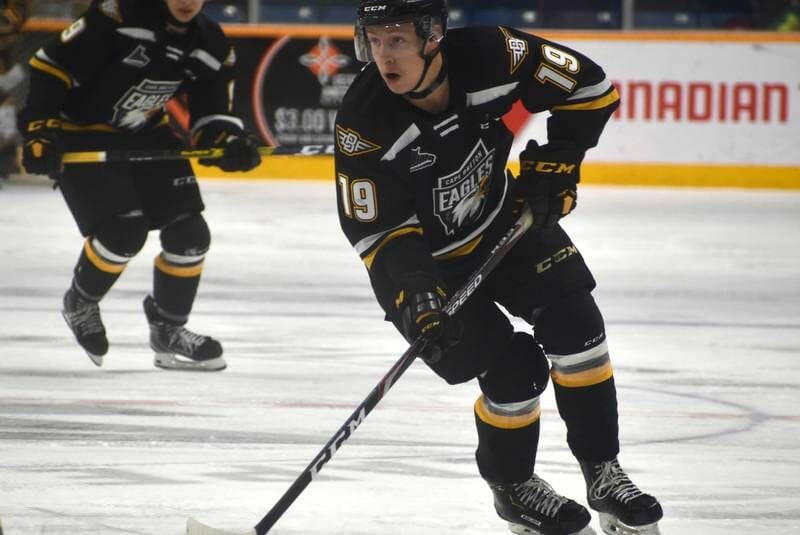 Position: Right Wing
Hometown: Cole Harbour, N.S.
Height: 5'11"
Weight: 190 lbs. 
Team(s) last season: Cape Breton Eagles/Rouyn-Noranda Huskies (QMJHL)

Another Nova Scotian talent, Miller spent five seasons in the QMJHL playing in 248 games with three teams. He was Team Nova Scotia's leading scorer at the 2015 Canada Winter Games where he played alongside Gentile, Huntley and Logan O'Neil.
Donnelly described Miller as another promising addition to the squad: "He brings a lot of speed to our lineup, a heavy shot and good work ethic."
Scott Gaetz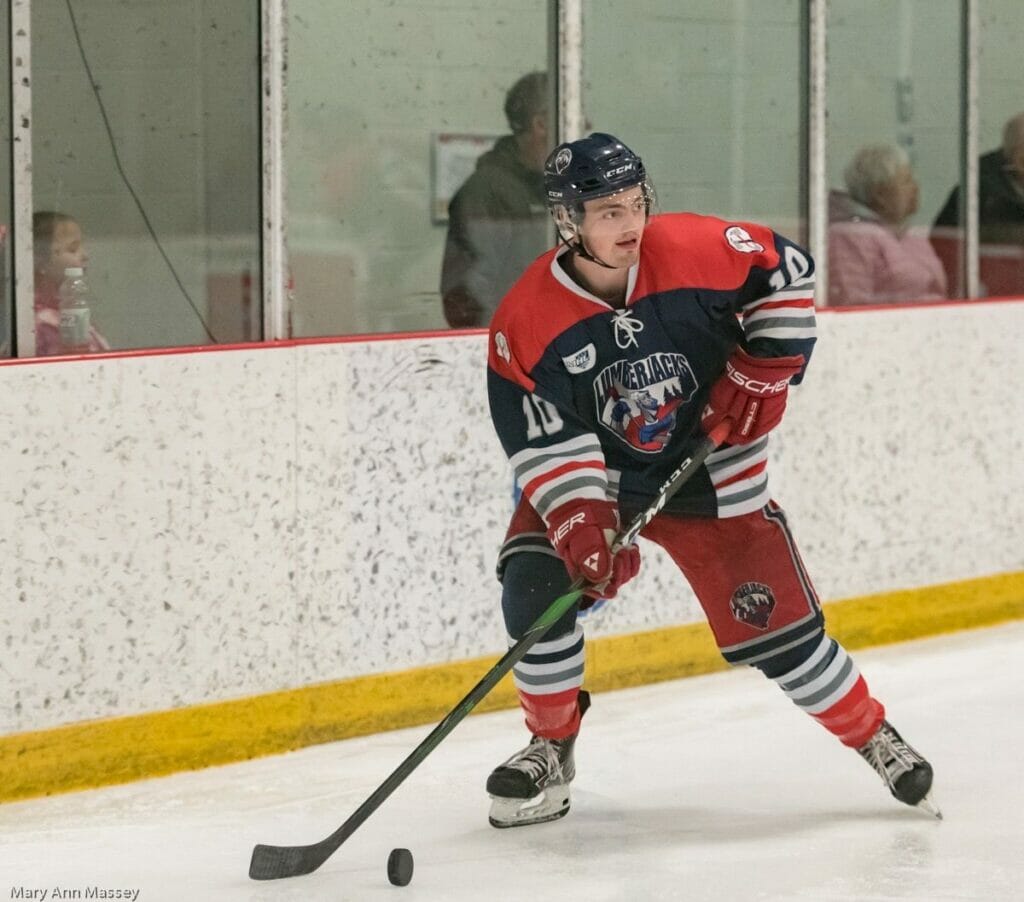 Position: Defence
Hometown: Oakville, Ont.
Height: 5'9"
Weight: 172 lbs.
Team(s) last season: South Shore Lumberjacks (MHL)

The lone recruit of the class without major junior experience, Gaetz comes to Dal after spending three seasons at the Junior A level in the Ontario Junior Hockey League and the Maritime Hockey League. He played in 150 games between the leagues.
Donnelly said Gaetz is "a great skater and tough competitor. We're looking forward to getting him into our lineup and giving us some quality minutes defensively."
Josh Wainman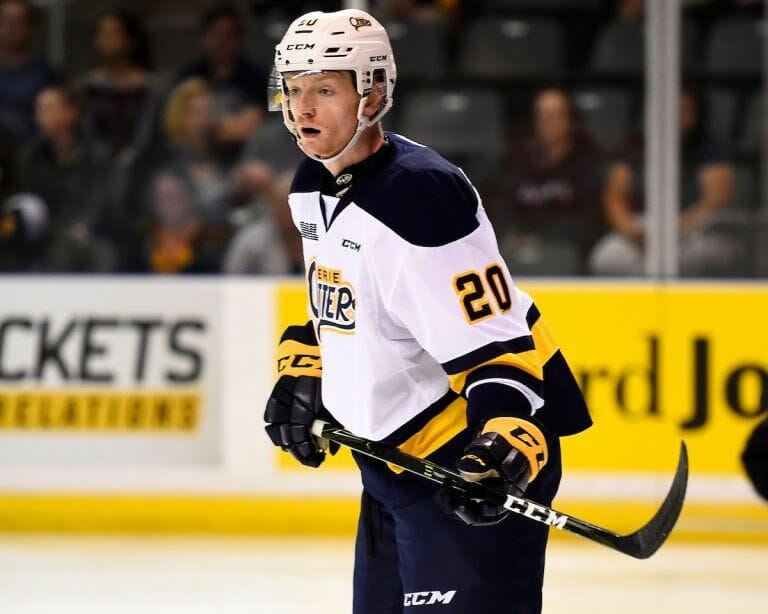 Position: Defence
Hometown: Peterborough, Ont.
Height: 6'0"
Weight: 170 lbs.
Team(s) last season: Guelph Storm (OHL)

The only member of the class to play in the Ontario Hockey League (OHL), Wainman split his 254 OHL games between the Erie Otters, Hamilton Bulldogs and Guelph Storm. In 2017, he won an OHL championship with the Otters. Donnelly described Wainman as "a veteran presence."
"We're looking for him to come in and be a shutdown guy," said Donnelly.
Ethan O'Rourke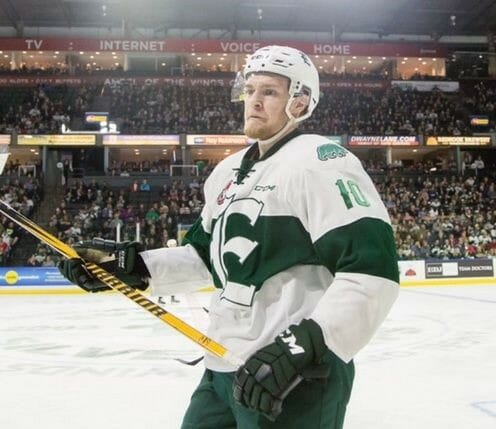 Position: Centre/Right Wing
Hometown: Penticton, B.C.
Height: 6'5"
Weight: 214 lbs.
Team(s) last season: Coquitlam Express (BCHL)/Swift Current Broncos (WHL)

O'Rourke is the team's only Western Canada recruit. The towering forward played 159 games in the Western Hockey League before moving down to play Junior A with the British Columbia Hockey League's Coquitlam Express. Coquitlam finished the year ranked as the fifth-best team in Canadian Junior A hockey.
"He's a big guy with a ton of speed and plays a real physical, gritty game. His leadership is going to be something we value as we move along," Donnelly said.
Logan O'Neil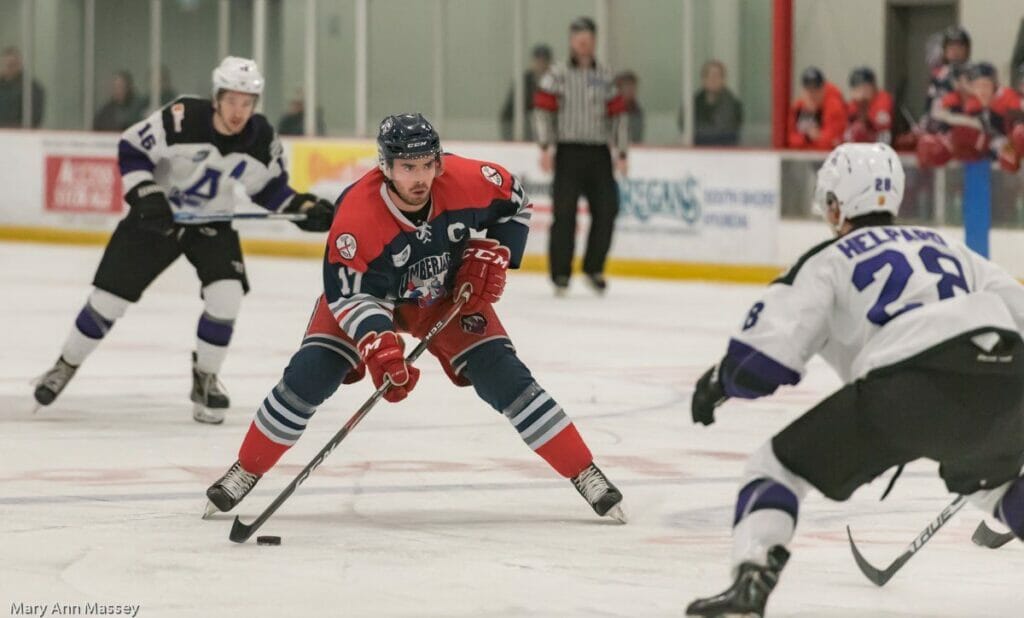 Position: Forward
Hometown: Mira, N.S.
Height: 6'1"
Weight: 187 lbs.
Team(s) last season: South Shore Lumberjacks (MHL)

Another Canada Games alumnus, O'Neil spent the last four years primarily with the South Shore Lumberjacks where he scored 205 points in 108 games. He also played 17 games for QMJHL Cape Breton in 2016-2017.
"We look forward to having him join our program and adding his skill level to our team," said Donnelly in the Tigers' press release regarding O'Neil's commitment.