In her first ever university level cross-country race, Dalhousie runner Savanna Jordan won.
"Yeah, I am excited," said a smiling Jordan after the race.
Racing at the Dalhousie/Saint Mary's Invitational at Point Pleasant Park on a humid Saturday, Sept. 23rd, Jordan finished the women's 6 km race in 22:39, which was 12 seconds faster than the second place runner.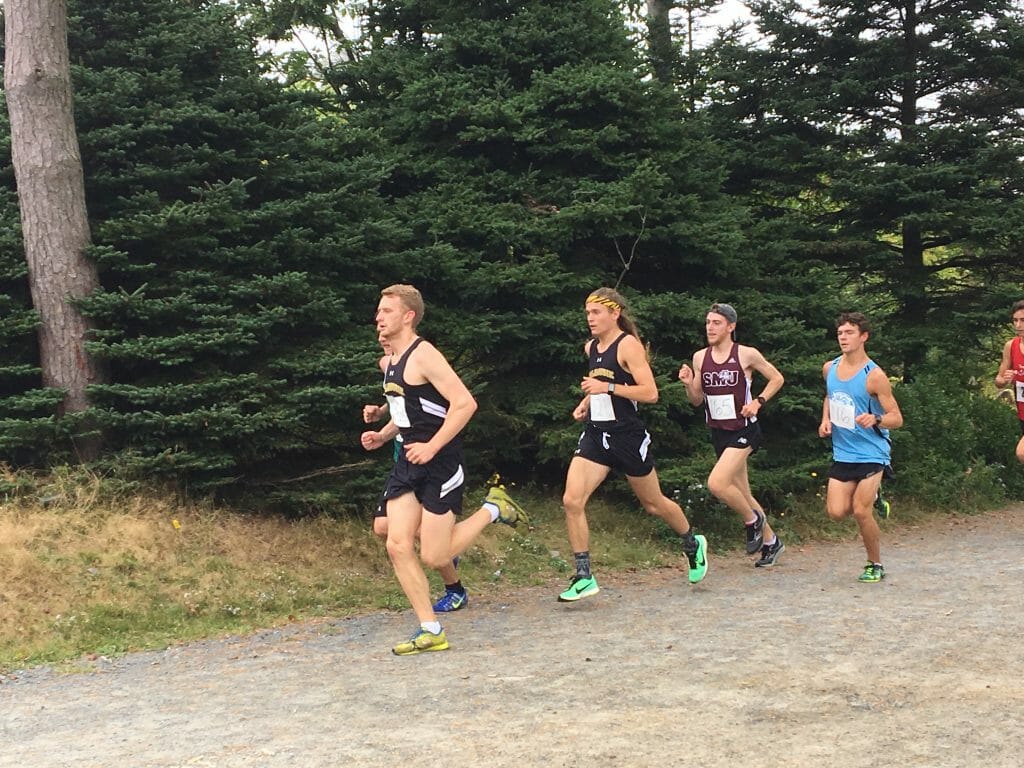 Both the women and the men's team raced half of their team. The other half raced the previous week in Fredericton. This is because Dal Head Coach Rich Lehman doesn't want to overwork his runners in September, when the championship races are in October.
"I personally believe there are too many races in the AUS and I don't love the idea of people racing more than two, maximum three races before the championship races. Back-to back weekends, I just don't see the point in it," said Lehman. "Actually racing all-out for 6k or 8k, it takes a lot out of you. And you can't just come back and train the Monday or Tuesday afterwards so it's less about burnout and making sure we are ready to go when we need to."
Neither team ran all-out for the past two races. Lehman instructed Dal to run relaxed in the first half of the race and then start competing in the second half.
The Dal women's teams finished second in the race, one point ahead of first place Acadia (the less points the better in cross-country). Dalhousie runners Shaylynn Tell finished fifth, Kate Scallion 21st, Sarah Mason 23rd, Brooklyn Rawlyk 28th, Abby McDonald 46th and Molly Miller 48th. There were 61 runners in total. They finished one spot up on the group that raced in Fredericton.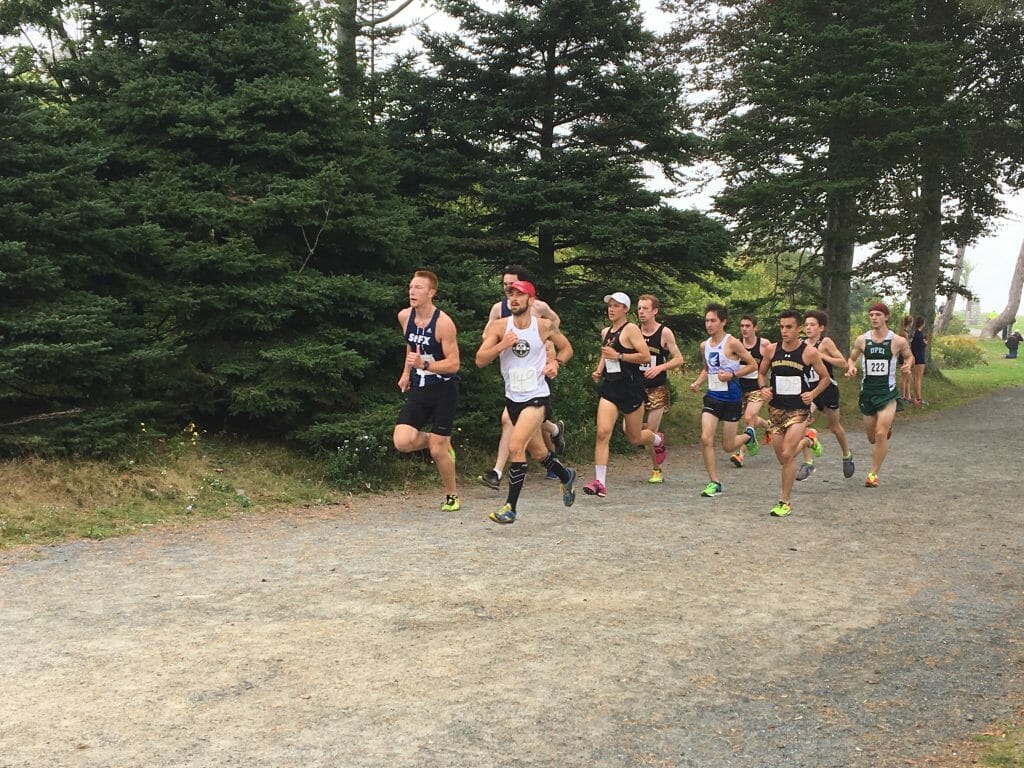 The men's team won first, matching the other half of the team's performance in Fredericton. Dalhousie runners Cal Dewolfe finished fourth, Graeme Wach fifth, Will Russel ninth, Hudson Grimshaw-Surette 14th, Colin Long 17th, Dan Maguire 23rd, Blair Miller 28th, Mason Maxwell 42nd, and Alec Freeman 43rd – out of 60 runners.
This was Dewolf's first race in a Tiger uniform. Last season's AUS MVP ran his previous four seasons with Saint Francis Xavier Univeristy.
"I've been with the [Dalhousie] guys for about a month now so it didn't feel too awkward. It was weird though seeing the X guys lined up with us at the start."
He would have liked to finish higher than fourth, but he was battling a cold and didn't feel his best.
Lehman said he didn't learn anything about either team from the first two races because they did not compete like they normally would. He did say that the men have lots of depth, which was shown by both halves of the team winning their races. He said the women's top four runners in Jordan, Tell, Michelle Reddy and Jenna MacDonald are "among the best they have ever had," but he needs another runner to step up at the fifth spot.
Dalhousie's next race is in Quebec City at the RSEQ Invitational on October 7th. Lehman says that will be the first race in which they will compete hard right from the start.
"We don't race seriously in September, that's a rule in our program," said Lehman.