The tennis club at Dalhousie University saw success at a recent Atlantic University Tennis League tournament.
Dal's first teams — in both the women's and men's competitions — finished first in their respective divisions in the Jan. 13-15 tournament. Dal's first and second women's teams are second and third respectively in the standings of the Atlantic University Tennis League women's division. The men's first team sits in first and the second team in sixth place in the men's division.
About a year ago, Dal demolished the tennis courts on South Street, next to Shirreff Hall. Club President Ashley Stringer said since then, the club has had to pay for off-campus courts, increasing membership fees. Additionally, the larger size of the club — with multiple women's and men's teams — makes it harder to organize practices.
Men's captain Payton Nicol said the club has been practicing at several different courts, which makes organization tough with many courts busy with other players.
"We can't just be like, 'Hey guys, can you leave and let us practice?'"
Not only has the court removal made practices tougher, but it has presented challenges in the recruitment process.
"Playing on campus allowed for other students to see us practice so they could see the tennis team, but now nobody sees us," said Stringer. "Unless they want to reach out and they actively look for the team, no one will just walk past and be like, 'Oh Dal has a tennis team, I didn't know that.'"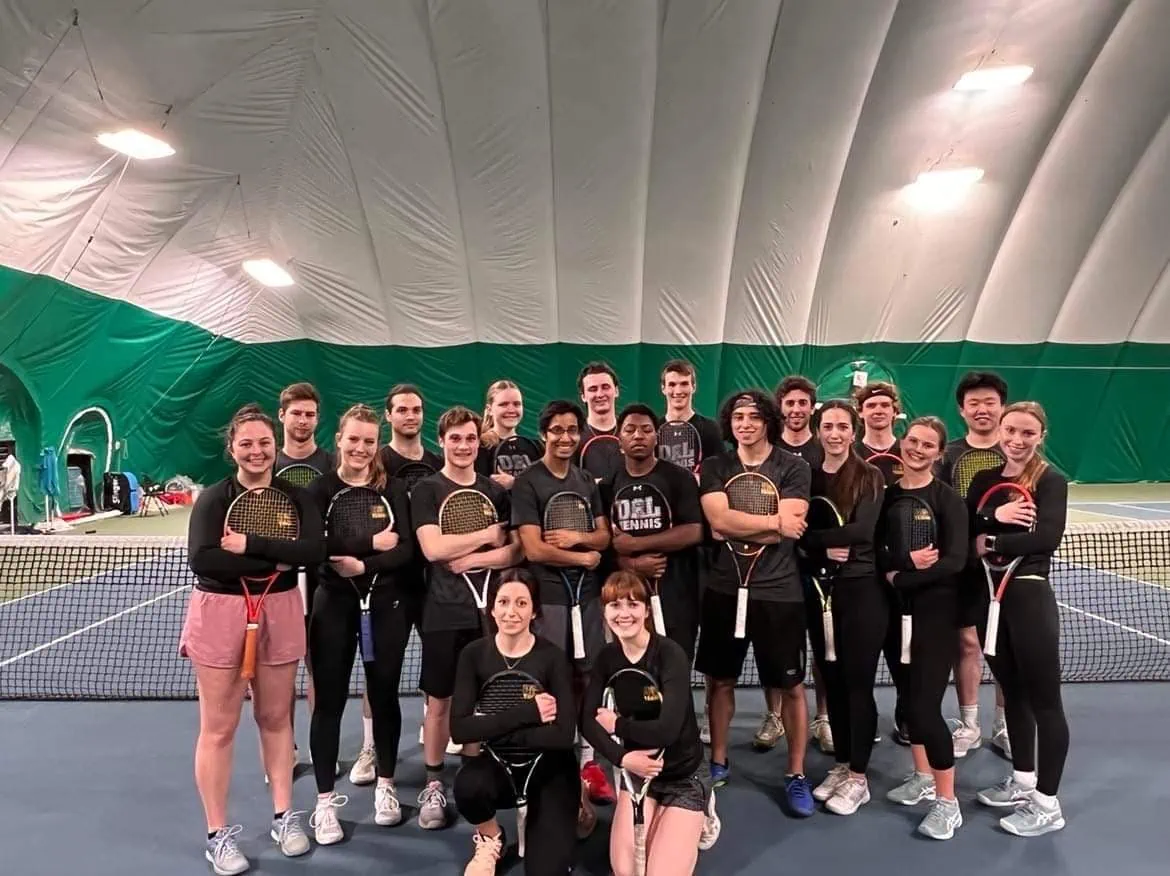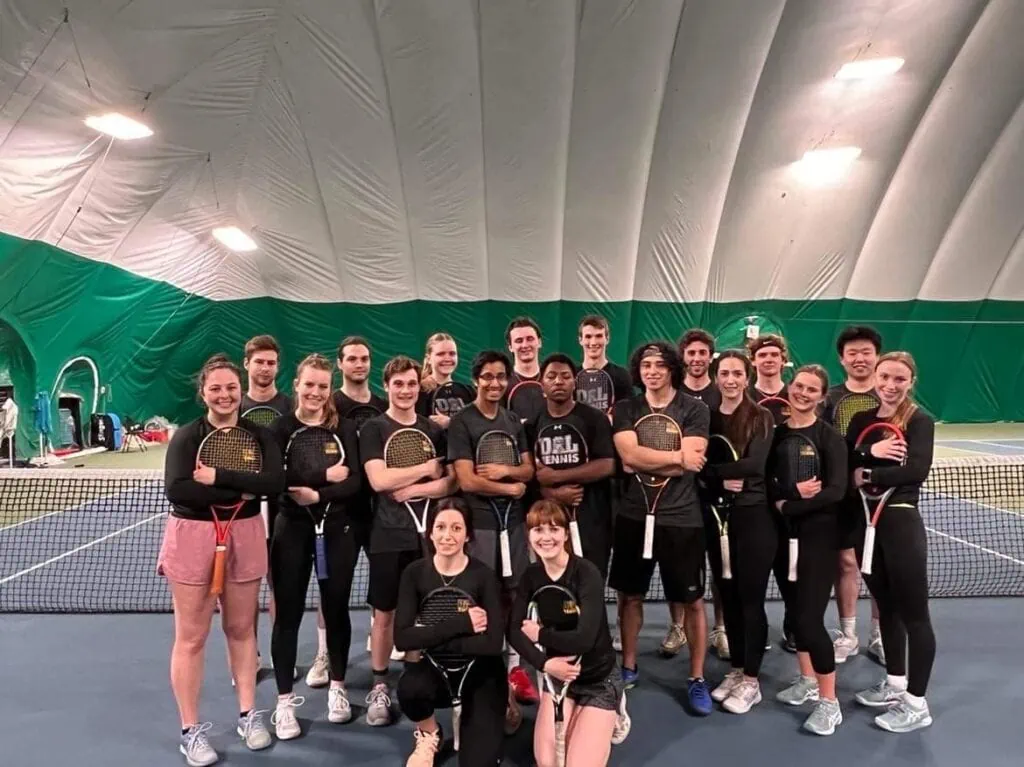 Hunt for nationals
The next tournament is in March, and Nicol said he is feeling confident about the men's first team after they won each match in the last tournament. The team who takes the final on March 4 will have the chance to represent their club at nationals. Both Dal's women's and men's teams played in the Canadian championships last August in Toronto.
"I feel like there's a couple of really strong schools but I think we're really deep as a team. We have a lot of really good players. I'm feeling confident, I will say that," said Nicol.
For the women's first team, Dal sits below Acadia University in the standings. Stringer said the team has the most depth compared to other teams in the league.
"I think that'll really help in the last weekend. We've also taken the opportunity for the past two tournaments to grow and develop a lot of key skills needed to hopefully come out on top for the weekend," said Stringer.
Nicol, in just his second year on the team, said the group is young and he is sure they will continue to improve.
"I feel like we've only gotten better. I feel more comfortable as well since most of the top guys are now in their second year on the team. I feel like we're definitely stronger than last year."