Mentors and mentees in the Nova Scotian Black and Indigenous Coach Mentorship Program met for the first time on a weekend in October 2020. Right away, participants began discussing their lives and the role coaching has played in them.
Cindy Tye, head coach of the Dalhousie University Tigers women's soccer team, is a program mentor. She recalls the first discussions that October weekend, when mentors and mentees shared their stories. One of Tye's mentees was the only one from her community to play university sport and coach at the provincial level.
"She was telling me her story and I asked, 'Do you realize how powerful you are with young females in sport?' And she didn't," Tye said. "It helps to hear these stories because it builds confidence. It reaffirms what they are doing is good, and I don't think they hear that enough."
Tye said stories like this were one reason that first weekend was so powerful.
"Mentors and mentees across the province gathered and we found that their stories in sport were similar to our stories in sport," said Tye. "There was a lot of talk about coaching different groups and challenges we had come across and might face."
Goals of the mentorship
The Nova Scotian Black and Indigenous Coach Mentorship Program was launched in September 2020 by Mark Smith, Sport Nova Scotia's director of sport, head coach of Canada's women's national softball team and a former men's national team softball player.
The program aims to provide a place for young coaches from Black and Indigenous communities to learn about coaching, with an emphasis on providing a well-rounded perspective on it, Smith said. Along with technical and tactical lessons used in coaching, developing team cultures, relationships with athletes and families, dealing with difficult people and situations and self-care are discussed.
"The program is about giving these young men and women a safe place to come to talk about their experiences in sport, to talk about barriers they've encountered and things they would like to learn more about," Smith said. "The motivation is to create a safe space to develop more young people from marginalized communities so they can find their place in coaching."
Seven mentors and 21 mentees make up the two-year mentorship. Smith said the two-year program model allows mentees to establish stronger connections and foster long-term commitment.
Dal representation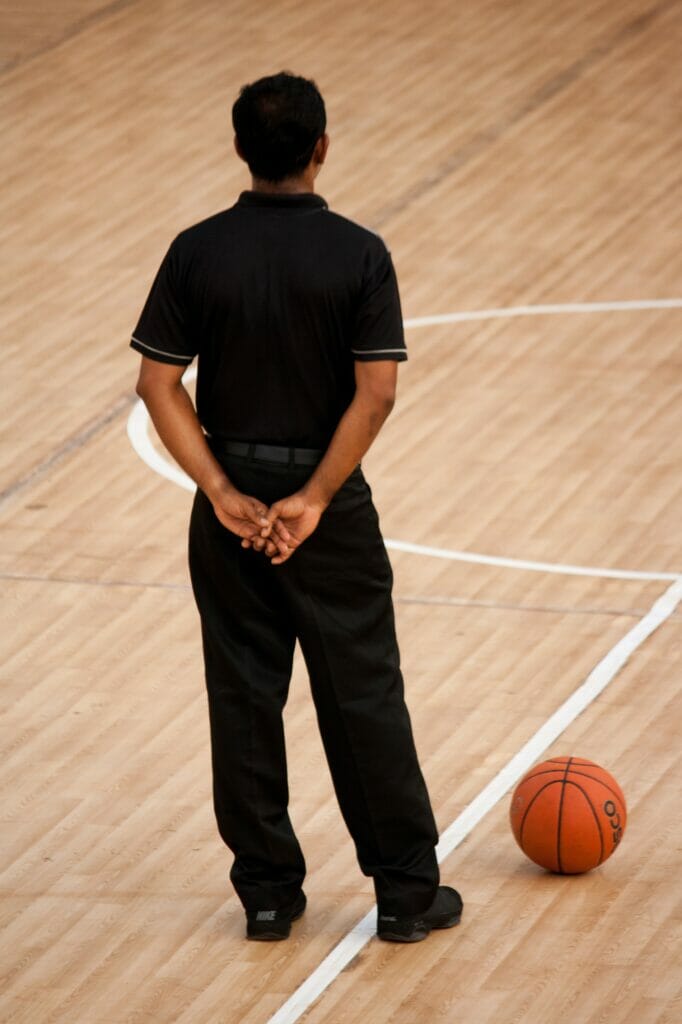 Four Dal Tigers are taking part in the program: mentors Tye and Dan Ota, men's volleyball head coach; and mentees Keishia Mills, an assistant coach with the swimming team, and Anton Berry, an assistant coach and soon-to-be interim head coach for the women's basketball team.
Ota said it's valuable that program participants from varying backgrounds have brought different perspectives to the program.
"Hearing the challenges [mentees] face and their success stories has been an eye-opener," Ota said. "The process of getting to know these coaches has been interesting, as they coach in varying sports, levels and communities. I've been learning as much from them as they would be from me."
Mills said the experience so far has been enlightening, especially in get-togethers with fellow coaches. Berry agreed, excited such an opportunity for Black and Indigenous coaches in the province is now available.
"We have a tremendous amount of great Black and Indigenous coaches in Nova Scotia. It's great that coaches, like the younger ones coming up, will have more opportunities," Berry said.
"It's a valuable tool that [Sport Nova Scotia] provided for us," Mills said. "I'm really grateful for this and for the teams and communities I'm part of. I know many people aren't as fortunate so it's great that they are making it accessible for people at all levels."
Leaders of the next coaching generation
Making resources available to coaches from marginalized communities has been needed for a long time and is happening now that initiative is being taken, Smith said.
"Colleagues have said to me 'We don't understand why there aren't more females or Black or Indigenous people who want to coach.' The answer is because [sports organizations and clubs] don't provide welcoming or inclusive environments taking into consideration people's circumstances," Smith said. "It's ignorance when these resources aren't provided and then the same question is asked again."
"More so now than any time I can remember, people are listening to people in marginalized groups and trying to understand what they deal with in their lives," Ota said. "We're at a crossroads in terms of how we handle these issues at a social level. It's not just in sport, but the sporting environment allows us to progress towards enriching the experience for everyone."
Smith added the mentees in the program are already viewed as role models by younger Black and Indigenous coaches. Tye agreed, hopeful that mentees would take what's learned in the program to empower those in their communities.
"If you strengthen the person in front of those young people, you're creating a better environment for them to grow in," Tye said, referring to one of her mentees. "As she was the only person from her community to go through [to higher levels], I told her 'You have no idea how amazing that is.' When she uses this in her community, there's young people there that will think 'I can do that too.'"