By Josh Young
The Dalhousie University Tiger's men's basketball team had their best season in the program's history last year by winning the program's first medal at the national championships.
But there was one player unable to get on the court for the entire season: Cedric Sanogo.
Sanogo was injured all of last year while recovering from shoulder surgery. Even though he wasn't playing, he was still very much a part of the team. He'd encourage his teammates on the bench, give them water, and do whatever he could to support his team.
"When I didn't play, I just focused on encouraging the team on the sideline and just helping them in anyway," said Sanogo.
Sanogo's problem with his right shoulder started when he was playing for Dawson College in Montreal, a school in Quebec's CEGEP program. Early in the 2015/16 season with Dalhousie, Sanogo took a hit in practice and separated it.
Sanogo decided to play through the pain and help his team win. The pain didn't bother him during the game – but it hurt after.
"When I get into [the game,] I play off the energy. I feel [the pain] – but less – but after games it was dramatic; it was really tough," said Sanogo.
He knew Dal had a good chance to repeat as AUS champions and they did.
Sanogo admitted that playing through a separated shoulder did make it worse. He couldn't play during the bronze-medal game at the 2016 national championships. Tigers' Head Coach, Rick Plato said Sanogo couldn't play because he couldn't raise his arm over his shoulder. The surgery took place in June 2016. Sanogo said it required an anklebone to go in to replace the rotator cuff. But Sanogo doesn't regret playing through the injury.
"You can't live with regrets; you do something you suffer the consequences of what happens," said Sanogo. "It was never a waste; never regret anything you do, never. "
The injury was severe.
Sanogo couldn't move his right arm, which was a big problem because he is right handed. It changed the way he had to live normal life, such as eating and showering. He couldn't practice basketball even when dribbling with his left hand because the way he had to move his body was still too much for his right arm to take.
"After the surgery, honestly, I thought I would never play basketball again," said Sanogo. "I saw with the way my shoulder was, I felt helpless, I couldn't do anything with my right arm."
But Sanogo refused to give up because basketball is deeply important to him.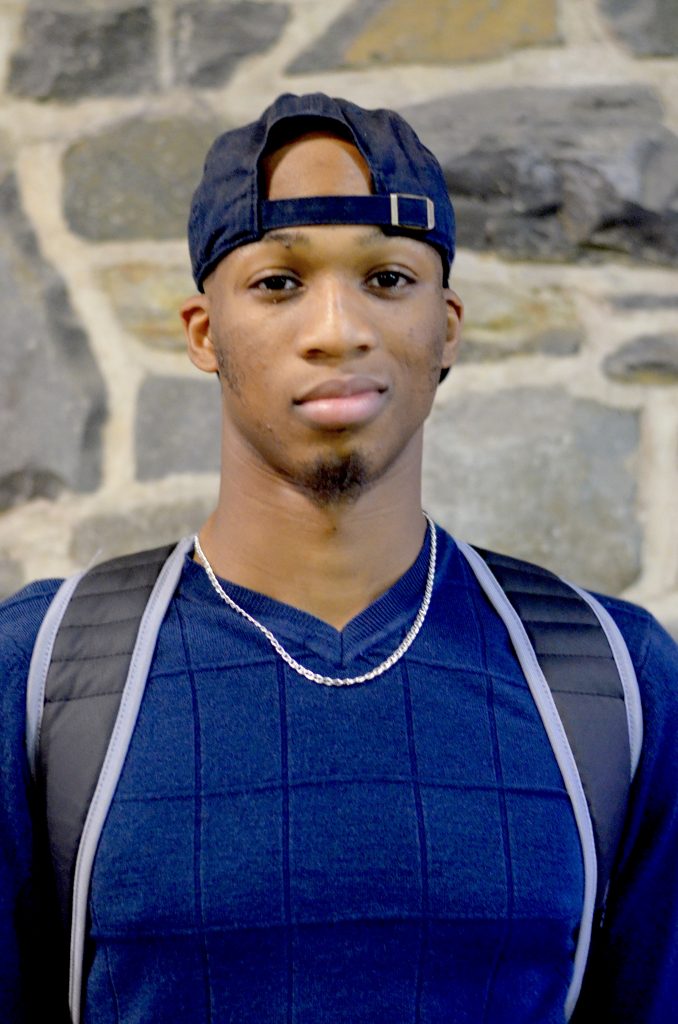 "Without basketball, I don't know where I'll [sic] be to be honest," said Sanogo, who is from Montreal. "I come from a place where not many of my friends went to university. Basketball was something – I don't want to say an exit for me but I always had it around me and it is just something I had all my life. I can't imagine my life without basketball."
Sanogo trained hard to come back.
He did his physiotherapy exercises three times every day. He says his arm will never be the same; he doesn't have the range of movement he used to have. His goal was to come back around Christmas-time last year but he knew that wasn't going to happen because his right arm was too weak.
Sanogo played a lot of basketball this summer to get the feel of the game back. He played in the Basketball Nova Scotia's Bluenose classic over the summer, where he realized he could play university level basketball again. However, Plato says it will take a while before Sanogo gets fully up to speed.
"By the end of the season I have no doubt he would probably be back in the starting line-up but it is going to take some time," said Plato. "He's got to get his game back, he's got to get back into playing shape and with the time he has with his co-op and the fact that he missed a year, it is going to take some time."
Plato mentions having Sanogo back is huge due to his experience being a part of three AUS championship-winning teams, and because of the determination he plays with.
"He's the grit, he's like a pit bull. I always tell people he's the kind of guy if you've ever got in a fight [with Cedric] you would have to kill him because there's no quit in Cedric," said Plato.
Sanogo is co-captain this year along with forward Sven Stammberger, and believes the Tigers can win their fourth straight AUS championship and make another appearance at the national championships that will be held in Halifax for the second year in a row.
"This year, I expect us to win the gold for the nationals," said Sanogo. "I don't expect anything less. If you're there on the sideline and you see that happen, it motivates you even more to win everything. I don't see why we wouldn't win this year as well."