Men's basketball drop two to UPEI, lose Stedman for remainder of season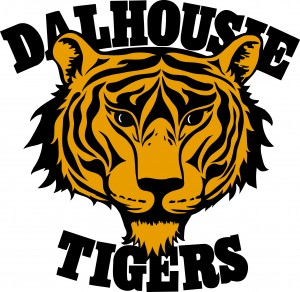 It wasn't the way Dalhousie's men's basketball team pictured starting 2015.
The team dropped their two opening games of the year, falling 89-82 in overtime to the UPEI Panthers on Jan. 9, then lost 94-89 in the second of the back-to-back. They slip to second in the Atlantic University Sport (AUS) standings with a 5-3 record.
The greater loss, however, came when the team lost third-year, six-foot-eight forward Devon Stedman to a left knee injury in the third quarter of the Tigers' first game.
Dal head coach Rick Plato explained the scenario upon returning to Halifax.
He said that Stedman attempted to receive a pass that was out of his reach from Ritchie Kanza Mata, and in doing so, landed awkwardly on his left knee under the net.
"The weight and the force of landing in an awkward position caused the top part of his leg to go one way and the lower part to go the other," said Plato.
Stedman, who's had a history of knee injuries, made his return to the Tigers lineup on Nov. 15 against the Memorial Seahawks during the team's first road trip of the season. He scored nine points and had seven rebounds to help the Tigers win 69-66. Prior to the injury, Stedman was averaging eight points per game and had a free throw percentage of 44.4.
Plato said it was an emotional atmosphere on the court for both teams.
"The guys were pretty shaken up," he said. "It wasn't the prettiest sight in the world but the rest of the guys stepped up."
The game was delayed over 30 minutes as the teams waited for the paramedics to take Stedman to the hospital.
Plato complimented the proper and vigorous effort put forth by UPEI's medical staff to ensure Stedman was handled safely and properly so he would not obtain further injury.
"They were very, very accommodating," he said. "The UPEI people and the hospital in Charlottetown did a great job in making him comfortable."
Plato doesn't believe Stedman's injury will completely slow his team down, and that they still have a solid chance at finding success moving forward.
"[Stedman's] such a leader and such a great guy. So many of his teammates look up to him," said Plato. "It's going to be a huge void but I know the guys will step up."
Graeme is the Gazette's Sports Editor. He was the Assistant Sports Editor for Volume 145.