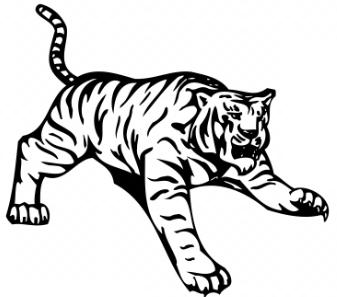 "Spring seems to be coming a bit early this year, not that we had much of a winter to begin with. Any advice for how to get active with the newfound warm weather?" – HeatHeatBaby
I wasn't expecting to write this article until the last issue for this year, but as things seem to be warming up quicker than expected, let's talk about Hali in the heat.
Obviously, we are moving on from things like the skating oval, snow angels and high-intensity curling. With the birds chirping and jackets getting stored away, a whole new area of possibilities opens up for our ever daunting goal of being physically active.
Let's start with the parks. While Point Pleasant and other local spaces tend to stay open in the winter, it's not always enjoyable to run and bike while it's still cold outside. That's all changed, however, and now we activity hounds can once again use the park to its fullest potential.
Beyond Point Pleasant, there are other great parks around HRM that are now a lot more accessible and easy to navigate as the weather warms up. Shubie Park in Dartmouth is a great example, with lots of great trails for walking and biking.
Hankering for a picnic? Besides Citadel Hill and the Commons, check out Fort Needham Park in the North End. It's a great hidden gem for those looking to bask in warm weather.
Speaking of trails, there are quite a few hiking spots around the municipality that are great for an afternoon getaway or simply an escape from end of term madness. It's best to jump online and search out your options, but please be mindful of the distance and quality of the trail. If you are a beginner, you may want to take a short and easy trail to avoid getting in over your head.
Now may also be a good time to think about finding a small plot for gardening. They have been popping up all over the city the past few years and are a great way to get outside and work the land. Planting season will depend on the weather, but as long as the warm weather holds, we aren't that far off from growing season.
For those geared more toward team sports, both the fields and diamonds around the city will start getting used again for soccer, baseball and other activities that were made difficult by the ice. Once again, heading online is probably the best place to search out the right playing field for you, but the Commons is again a great destination for a variety of sports.
Closer to campus, you can find lots of open green space between SMU and the IWK, which can be used for team sports or simply to throw around a Frisbee with a friend (or dog).
For those looking for some tennis time, besides the courts located on campus near Sheriff, the Commons have a few courts close to the base of Citadel Hill. These spots are open and free for use, so grab your racket and smack a few around.
Finally, as mentioned in previous articles, outdoor boot camps will soon start popping up  around the city. There is the Maritime Heart Centre camp, and a variety of other options which will likely be advertised on posters and on the web (check Kijiji for details). These are usually meant for all fitness levels and are a good way to get fit and make new friends without even realizing you are putting in the effort. Some of them can be a bit early in the day, but there are also evening options for the not-so-morning people.
So, get outside and make use of the great spring that seems to be coming our way. But cross your fingers, of course—if this article comes out and there is snow and ice on the ground, I take the blame for jinxing it.