The Gazette is a student-run publication that relies on the hard work of its staff and volunteers to exist. Each spring, a hiring committee is formed to democratically select the most skilled applicant for the editorial positions. Assistant editors are hired by their section editor. Interns are hired at the beginning of the winter semester. Contributors can write any time on any subject: feel free to drop us a line or an article.
Editors: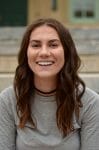 Kaila Jefferd-Moore, Editor-in-chief
Kaila once quoted Nietzsche in a grade 10 essay and received an A.
She's a gap year advocate, perpetually late, and a self-proclaimed West-Coast girl (adopting the East Coast.) Full-time coffee-gremlin; part-time third-year journalism student at the University of King's College who sometimes writes stuff. She's been published in her hometown paper that no one has heard of – the Inuvik Drum – and The Coast here in Halifax, NS.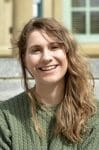 Alexandra (Buffy) Sweny, Visual Editor
Eight hours after she was born, Alexandra Sweny's older sister tried to rename her "Puffy".
Since then, it's been (mostly) uphill.
Alexandra "Buffy" Sweny is a third year English & Contemporary Studies student who spends most of her time speed walking between Dalhousie and King's. Hailing from the suburbs of Ontario, she moved to Halifax in 2015 initially to pursue a degree in journalism. A hobby photographer, Alexandra started working as a social media ambassador for the University of King's College and covered student-led events such as the Nov. 2 Day of Action and the Fight the Fees campaign.
Alexandra's work has been featured by CBC, the Writer's Trust of Canada and the Atlantic Film Festival. Her greatest personal achievement has been learning to like tomatoes. Her favourite colour is yellow.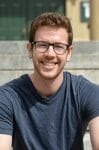 Alex Rose, News Editor
Alex is a master's student in journalism at King's. He graduated from the same school in 2016 with a double major in creative writing and religious studies. Alex loves all things basketball, especially his hometown Toronto Raptors. If he wasn't in school and working for the Gazette he would be writing best-selling novels under a pseudonym. Alex worked for five summers at Camp Timberlane in Haliburton, Ontario, as a counsellor and head of the radio station. He also worked as an intern at his synagogue in Toronto, and ran the intramural sports at King's for two years. He has a large collection of toy monkeys – 130, to be exact.
Email: alex.rose@dalgazette.com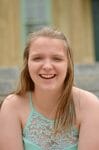 Jessica Briand, Arts & Lifestyle Editor
Jessica Briand is currently a third year Journalism and International Development Studies student at King's. When she's not sitting behind a laptop or a book, you can find her getting injured on the soccer field, cutting fruit and vegetables at Sobeys, Instagramming pictures of her pup, playing board games, or planning her next meal.
Jessica has joined the Gazette team this year as the Arts and Lifestyle editor, because its not like she didn't already have enough on her plate….just kidding. She has lived in Halifax her whole life and hopes to shed a light on Mental Health, local art and music, as well as all the other amazing things Halifax has to offer the readers of the Gazette.
If you find her asleep in the Killam, don't wake her; she probably needs it.
Email: jessica.briand@dalgazette.com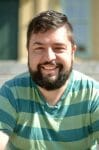 Matt Stickland, Opinions Editor
After a failed attempt at university in his teens and a brief, decade-long stint in the Navy, sailing across and under the oceans of the world, Matt decided it was high time to go back to school. He started writing for the Gazette in his second "first-year" when he was sitting in an anthropology class that was a massive waste of his time and pondered to himself, "Are bird courses worth it?"
He penned an opinions piece about it, since he wasn't doing anything productive in the class anyway – and with that ignominious article, his career with the Gazette started. In his second year he was a regular contributor to the paper.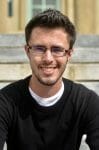 Josh Young, Sports Editor
Sports have always been front and center in Josh's life. Josh has played a variety of sports throughout the years but found his sweet spot playing hockey and basketball. Josh was also an assistant coach for a minor basketball team for two years.
Josh Young is a third year journalism student at the University of King's College and his third year writing for the Dalhousie Gazette, though his first as an editor. Josh previously covered the Tiger's men and women's hockey teams and the men's basketball team for the Gazette. He has also covered sporting events such as the 2016 U SPORTS men's hockey University Cup and the 2017 U SPORTS men's basketball Final 8. He has reported on a variety of sports stories such as tennis, goalball and wheelchair rugby as part of his journalism program.  Josh also announces play-by-play and colour commentary for the Dalhousie women's hockey team and occasionally for the St. Mary's women's hockey team on AUStv.
Email: josh.young@dalgazette.com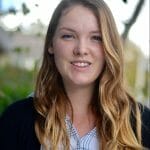 Erin Brown, Administrative Assistant
Erin Brown is our first ever Administrative Assistant.