The Worlds Beyond The Wardrobe Department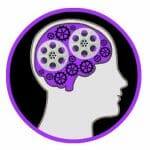 As that Polonius guy once said, "clothes make the man." He couldn't have been more correct in the case of movies. Costumes make all the difference between success and failure in a predominantly visual medium like film. Imagine how different The Godfather or I Know Who Killed Me would be if all the actors were dressed in furry mascot suits? What about All About Eve: The Juicy Couture Velour Tracksuit Edition? We can only speculate. Here are some of our favourite costumes on film: 
MARIE:
MARIE ANTOINETTE (2006)
Directed by Sofia Coppola; Costumes by Milena Canonero
Say what you want of Sofia Coppola's loose and anachronistic depiction of Marie Antoinette's life as the Queen Consort of France, but there is no denying that costumer Milena Canonero's deserves her Oscar win for her work on Coppola's film. Canonero's frocks and coats are hued in pale shades of strawberry and lemon and softened with delicate tendrils of lace, while jewelled accents seem to float on vanilla and crème brûlée satin like candies. Count von Fersen's New Wave-inspired look smoulders and tempts, while Marie Antoinette's gowns dominate each scene like prima donnas at the height of their careers.
Kristen Dunst's Marie Antoinette, however, is happiest when she is dressed at her simplest. The white chemise frock in which Marie Antoinette recites passages on innocence from Rousseau while she frolics in sunlit fields with her daughter is the real star of the show, revealing the innocence that underlies the spectacle of Marie Antoinette's infamy.
THE FIFTH ELEMENT (1997)
Directed by Luc Besson; Costumes by Jean Paul Gaultier
If the gowns in Coppola's Marie Antoinette are delicate prima donnas, then Jean Paul Gaultier's 954 designs for Luc Besson's The Fifth Element are defiant misfits. Like the designer himself, who was once known as the l'enfant terrible of the fashion world, Gaultier's costumes are sheer affronts to society with their delightfully saturated colours, ridiculous patterns, and rubber, latex and plastic accents. The pairing of Gaultier and Besson is a match made in kitsch heaven, and the results are nothing less than memorable: flight attendants sashay on spaceships in periwinkle miniskirts as sultry devotees of Chris Tucker, who is garbed in full RuPaulian glory. Gary Oldman seethes, spits and rages in outfits Hitler might wear if he had gone wild and dandy.
And of course, there is Leeloo. Red-haired, waifish Leeloo, the impossible-yet-plausible titular character is brought to life by Milla Jovovich, who in this film makes an indelible mark on the minds of sci-fi enthusiasts and costume-mongers. She is clad in nothing but artfully-placed bandages that stand in stark contrast to her bright red hair. Jovovich is an arresting actress in her own right, but we've got to face facts here: Leeloo's status as one of sci-fi's most memorable heroines today is partly Gaultier's fault.
PAN'S LABYRINTH (2006)
Directed by Guillermo del Toro; Costumes by Lala Huete
Guillermo Del Toro's unflinching story, which sets a dark, fantastical world against one that is rife with political upheaval and violence, is not for the faint of heart. The costumes and special effects that bring the mythic creatures such as the Faun and the Pale Man (both played by the talented Doug Jones) to life are by turns beautifully grotesque, tragic and poetic. However, what makes the film truly dark is the fact that Sergi López's sadistic Captain Vidal can cut a far more terrifying figure than either the Faun or the Pale Man in a military suit, sharp and sheathed like a blade beneath a black overcoat.
Yet, amidst all the film's shadows, Lala Huete manages to express the resilience of childhood innocence and imagination via the dresses of the film's protagonist, Ofelia. In the end, it is neither the Pale Man nor the psychopathic Vidal that triumphs, but Ivana Baquero's Ofelia, dressed in post-World War II frocks, Peter Pan-collars and Mary Janes.
ZOE:
TITUS (1999)
Directed by Julie Taymor; Costumes by Milena Canonero
Director Julie Taymor transports this bloody Shakespearian tragedy from the year 400 to a world of post-modern pastiche, and Milena Canonero plays along by clothing it in the garments of Western history's raggedy bastard child. Taymor's glamourous, violent vision is an environment intense enough to make the brutal pitch of Titus Andronicus believable.   In this mixed-up world, opulent Classicism mingles with the graphic lines of 20th century fascism and neon cyberpunk. The sleek goth-inspired uniforms worn by Alan Cumming as conniving Emperor Saturnius embody the improbable success of the Titus aesthetic; he looks both ridiculous and brilliant in glossy blacks and hemoglobin reds.
The costumes of EDITH HEAD:
MARNIE (1964) and THE TROUBLE WITH HARRY (1955)
Directed by Alfred Hitchcock
"Yeah, yeah," you say. "The costumes of Edith Head. Real inspired. What's the next article? 'Adele sounds pretty good when she sings' or 'Bread: it's delicious?'" Edith Head is one of the best-known designers in an often overlooked field, and it wouldn't be right to forget her (or her eight Oscar wins). Head's ubiquity is unique: she puts a face to the work done behind the scenes, and her iconic '40s, '50s, and '60s silhouettes continue to influence fashion and film 30 years after her death. Head is best known for her association with British director Alfred Hitchcock, and it is in the subterranean psychology of his films that her simple, refined aesthetic takes on a special darkness. Edith Head's skill is in the details. On the surface, the costumes appear quite normal and unpretentious; it's the small touches—the spiral shape of Kim Novak's bun in Vertigo, or brightly coloured socks on a corpse in The Trouble with Harry—that reveal idiosyncrasies and perversions lurking beneath. In the psychological thriller Marnie, for instance, the sexual repression and conflict of the titular character (played by Hitchcock favourite Tippi Hedren) is expressed in the stiff, confining decorum of her clothes: the high, choking necks of her equestrian shirts, the strange and careful arrangement of her cold golden hair.  The straight-laced, obsessive quality of this classic Hitchcockian blonde's clothes make her kleptomania problem and slightly unhinged persona all the more compelling.
I AM LOVE (2009)
Directed by Luca Guadagnino; costumes by Antonella Cannarozzi
Echoes of Edith Head rebound in this tragic and sumptuous Italian drama.  Emma (Tilda Swinton), a Milanese textile magnate's wife, experiences a spectacular mid-life crisis and love affair that reverberates through her tense, wealthy family. Delighting in pleasures of the senses, I Am Love is rich with decadent textures, sharp tailoring, and ultra cool Italian style. Emma's wardrobe is stuffed with deceptively simple pieces from coveted minimalist label Jil Sander (at the time headed by Belgian designer Raf Simons, who has recently taken on the herculean task of revitalizing the disgraced House of Dior). These bright, clean outfits, like a crisp red sheath dress and gossamer white suit, effortlessly belie the extravagance of Emma's lifestyle while paying homage to the look of classic mid-century European cinema. Caught in the thrall of romantic obsession, Emma's hair is twisted into a Vertigo-eqsue spiral chignon, and a soft, dove grey jacket reveals her inner Hitchcock-blond. As Emma is consumed by the wilderness of her desires, her style morphs into something simpler, earthier: a robin's egg button-down paired with striking mustard yellow trousers. I Am Love is more than a gorgeous surface, but the sensual fixation and unflagging attention to style and detail are the spoonful of sugar that helps the bitter medicine of the plot go down smoothly.
We also suggest:
http://www.costumersguide.com/
"Dress and the Fabric of the Television Series: The Costume Designer As Author in Dr. Who"