Dalhousie
B00 numbers system getting "major" overhaul
Dalhousie is updating its Banner system after two decades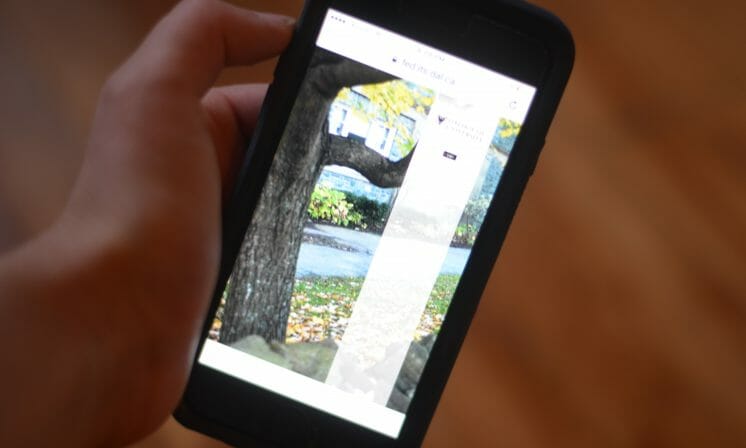 Dalhousie University has begun work on a comprehensive and complete overhaul of its underlying software services, which are provided by the tech company Ellucian.
The most familiar of those services to students would be Ellucian's Banner system, a name which students might recognize from their Banner number, also known as a B00 number. There are about 20-30 separate services overall, known as the Enterprise services.
When the school first implemented Ellucian's services in the late 1990s, they took an approach to developing the software that was so last century, says Bryan Utas, the Director of Enterprise Application Services at Dal.
"One of the reasons we're taking a step back is decisions were made, again, back starting in 1999, that if the system didn't do what we wanted it to, then we would go and tweak it, and make it do what we wanted it to; the net result is we have a very heavily modified version of banner. It's Dalhousie's version of banner," he said.
Each individual tweak – small and almost invisible on its own – compounded with the other changes over the years, creating an untenable solution.
"That was sort of a 1980s, 90s, way of thinking when it comes to software. If the product doesn't do what you want, we'll just go and change it," said Utas. "But the problem is: it's additive. We kept adding little things, and then every time Ellucian gives us a new version, which is essentially every year, we have to look and say, 'well, did they change the same code that we changed?' And if so, we've got to reapply all those modifications."
The further the school got from the original software, the more modifications they would have to make each year. It got to a point where it was almost impossible to keep up, and if the school didn't do this update now, pretty soon it would be overwhelming.
To avoid this problem after the new update, the plan is to change some business practices to work with the core Ellucian product, as opposed to the other way around;
"This is the chance for a clean slate," said Utas.
For example, one of the biggest issues is Dal's use of X/Y courses – a functionality that Ellucian, an American company, doesn't support, since it's not common practice in America. That forced the Dal system engineers to tinker with the core software to accommodate the X/Y courses, which eventually accounted for a quarter of the Dalhousie-specific changes in the programming, said Utas.
Going forward, the school could do away with X/Y courses altogether to solve this problem – an example of changing business practices to work with the core Ellucian product.
Ian Nason, the Vice-President of Finance and Administration at Dalhousie, says the upcoming upgrade is "major" compared to others in the past. He doesn't yet know how much the upgrade will cost in the end, but that it will be a "significant sum."
"We're aware in general of what it cost other institutions to implement packages – not just Banner – but other vendor software at their universities," he said. "And it is central to the way that business processes are done in universities."
Even though the update will be expensive, Utas said that one of the main reasons Dal chose to stick with Banner after a lengthy review process is to save money; the new update will cost a significant sum, but not as much as installing a completely new system.
"To implement a new system is estimated to be in the range of $20-$40 million, just a ridiculous amount of money. We got the system, it's probably going to cost us some just in terms of training to move on to the new one, and it's certainly going to take us two or three years, but from a monetary perspective I think it was a pretty easy decision to make," said Utas.
The goal is to present a budget proposal for the final Board of Governor's meeting of the year, on November 28th.