News Briefs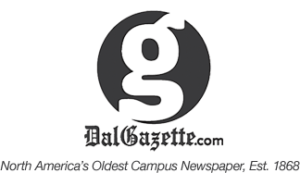 Retired cop set to run for mayor
Former police officer Tom Martin officially announced his run for mayor at Alderney Landing in Dartmouth on Sept. 20 for the upcoming 2012 mayoral race.
Martin didn't present his platform but he did provide an outline of his main priorities. Sustainability, safer communities and more economic opportunities for young people are a few issues Martin hopes to tackle.
Martin didn't directly mention current mayor Peter Kelly, but he did take a stab at him. As quoted in the Chronicle Herald, Martin said "The mayor is a term position. It is not a career."
To learn more about Martin and his run for mayor check out his website at www.ask4more.ca
Harper Government puts forth new crime bill
The Harper Government introduced a new crime bill that will change the nature of criminal justice.  The 110-page bill was introduced on Sept. 20.
Changes to drug laws, youth sentencing, the pardons system, detention of refugees, parole and house arrest, and anti-terrorism measures are all included in the bill.
The bill has been faced with much criticism. Correctional Service Canada estimates the cost of the system will rise to $3 billion this fiscal year from $1.6 billion in 2006 when the Conservatives took power.
While brushing off criticism, the Conservatives stick by the introduction of the new bill. As quoted in the Halifax Metro, Justice Minister Rob Nicholson said "Canadians deserve to feel safe in their homes."