Summer 2012: Summer? What summer?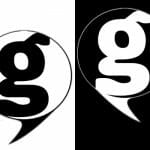 Four months with no classes—what's a university student to do? This week, we asked contributors to commit their summer experiences to paper (or, rather, screen). From reforestation in B.C. to gate keeping with Ontario Parks to a NATO youth summit in Brussels, Dalhousie students sweated, guarded and negotiated their way through the break. Read those accounts, and more, in this series. 
If you've ever visited Saint John, N.B., you probably don't remember it for its grand size, any significant landmark, or any spectacular events. Take it from me: living there isn't any better.
Saint John only has one university, more than enough for a city with only 70,000 people—even if it is the biggest city in New Brunswick. Fortunately as a student in the province, there are a fair amount of options for summer jobs. When I graduated from high school, I was lucky enough to work two jobs: one paid internship at the local paper and a full-time job in a government job placement. The unemployment problem only exists for those who leave the province for post-secondary school.
I left for Halifax in my first year of university and came back the following April, expecting to find some work. I couldn't find any full-time jobs. I couldn't find any part-time jobs. I couldn't even find any volunteer work. I even tried Tim Hortons.
New Brunswick is a wonderfully supportive province for students; they have job fairs and great programs for students who stay in the province. Those who migrate do not enjoy this benefit. All the jobs and volunteer positions are taken come April because these wonderful job fairs and programs are done and over with by February. Businesses are able to be selective because they can choose between hiring a university student who is back for the summer, or employing someone who lives there full time. If they like them, the business can keep them on come September.
Going into my first year of university, I was so optimistic. I had earned thousands of dollars in entrance scholarships, bursaries, and grants, as well as having saved a few thousand dollars working. Then I went home for the summer and reality came crashing down on me. I went into my second year and accumulated the majority of the debt I have now, having been unable to save much from the odd jobs I picked up over the summer and without having the entrance scholarships I had relied on so heavily in first year.
This summer, I received a letter from the government of Canada, kindly reminding me that I owe a total $20,000 in debt.
I'm submitting this article from a small, not-as-cold-as-you-would-imagine basement in Calgary, AB. I needed to make sure that I was living somewhere where I could find work, so when the opportunity to move out west with my boyfriend arose I immediately booked a flight with the money that I got last-minute from the University of King's College bursary committee.
Calgary is nice though, so I can't complain. Even if my growing debt is what pushed me to take the plunge and move cross-country, I'm grateful. If a post-secondary education is what I want, I suppose I have to earn it. At least, that's what the government of Canada is telling me.
If not explicitly hostile, the current government isn't exactly student friendly. From the tuition hikes in Montreal, to the cutting of Katimivik in the most recent Canadian budget, to the glaring lack of debt relief for student loans, our society is a black hole for anyone leaving high school.
I have so many friends who opted for a college degree specifically because it was cheaper. Worse, I know friends who wanted to go to university or college but couldn't even begin to afford either. Some people are working now, saving up. Others have given up.
I'm one of the first kids on my dad's side of the family to go to university. While I won't be the last, so far it's only been me and one other cousin (of 70 first cousins) to go. While the future isn't very bright for me, it's even worse for my now 13-year-old brother. It seems as though the options will be fewer and more difficult for him in five years' time.
Katimivik is no longer an option. Student loans are becoming harder to get with little to no debt relief available. And tuition caps are dying faster than the dreams of liberal arts students.
While post-secondary isn't for everyone, there are a lot of people doing without who would love the opportunity. Yet, despite the numbers of students who are unable to go to university or college, Canada has accrued billions of dollars in student loan debt. The job market should not be this harsh.