We recommend four of our favourite books taking place in Hollywood during the 1960s and 1970s.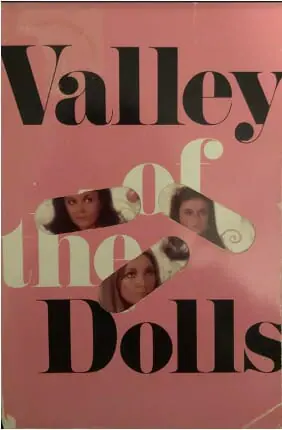 Valley of the Dolls – Jacqueline Susann, 1966
Valley of the Dolls by Jacqueline Susann transports the reader into the glitz and glamour of 1950s and 60s New York and Los Angeles. The best-selling novel of 1966, the year the Beatles became so popular they retired from touring, this story follows three young women, Anne Welles, Neely O'Hara and Jennifer North, on their journeys to stardom.
The novels follows the women as they work to reach their dreams, finding and losing love, struggling with addiction and ultimately meeting their demise and joining the Valley of the Dolls – the metaphorical place where starlets go to die. Filled with elegance, emotion, heartbreak and drama, Jacqueline Susann used her own experiences to create a little time capsule of that valley.
– Lili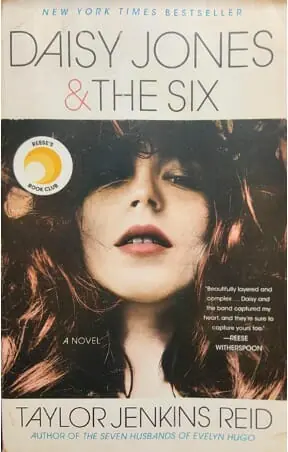 Daisy Jones & the Six- Taylor Jenkins Reid, 2019
Daisy Jones & the Six is a fictional rock n' roll band based on Fleetwood Mac, whose lifespan is documented from start to finish from the testimonies of the fictional people involved. The reader learns from the band members themselves, their manager, their friends and plenty of other characters about their rise. How they started out as regular people, how they became the most famous band of their time, and how they eventually broke-up.
Taylor Jenkins Reid wrote the entire book as if it was a transcript of an interview, jumping from character to character. Writing in the style of oral histories is especially effective when more than one character has contradictory statements about the same event. There are love affairs, secrets, friendships, rivalries and most importantly, rock n' roll, making it a dramatic but quick read.
– Lili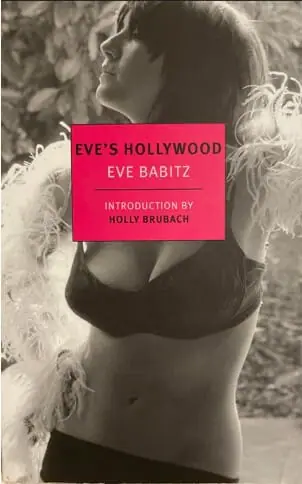 Eve's Hollywood – Eve Babitz, 1974
Eve's Hollywood is Babitz's debut memoir essay collection, recalling her coming of age in Southern California during the 1960s.
With both parents in prestigious arts careers – her mother was an artist who chronicled Los Angeles's vanishing Victorian architecture through drawings and her father was a violinist who played in the 20th Century Fox orchestra – Eve Babitz showcases a glamorous and witty collection of her musings on books, artists and life lessons. This collection of vignettes and essays illustrates Babitz's experiences from her time attending Hollywood High all the way to becoming an established journalist. She encounters eccentric strangers, rock stars and taquito huts throughout.
With her usage of first-person narrative, Babitz invites the reader into an entirely different world of wild adventures. All while hinting at the subtle beauties of the society she slowly navigates through. This book will make you fall in love with Eve Babitz's writing, and if not, you will definitely gain an appreciation for Los Angeles and all its glory.
-Reanna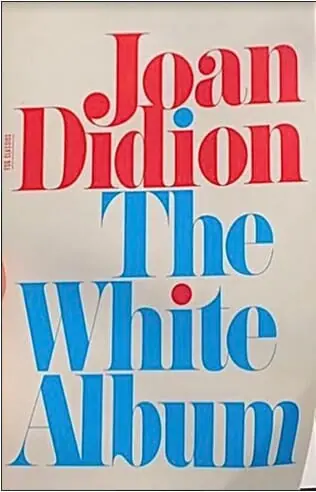 The White Album – Joan Didion, 1979
Joan Didion presents an extremely candid depiction of California during the 1960s in her essay collection, The White Album.
A celebrated journalist, Didion questions the world around her through reflections on events such as the Manson murders, studio sessions with The Doors and the women's movement. Rather than focusing on major events, Didion describes what it was like to live in America during the 1960s through quirky side stories, such as comments on California's water system, her trips to Hawaii and the traffic on the Los Angeles freeway. These small gateways into the hidden affairs of society in the 1960s allow the readers to fully absorb both the beautiful and the ugly of such a celebrated time in history. Didion's nuance only makes the story that much more enticing.
Didion is sharp, skeptical, opinionated and a master at her craft. I own several of Didion's other works, including Play It As It Lays and Slouching Towards Bethlehem, which I cannot wait to devour.
-Reanna