Can't decide which book to read next? We reviewed four books that will keep readers in the back-to-school mood, with a little something for everyone.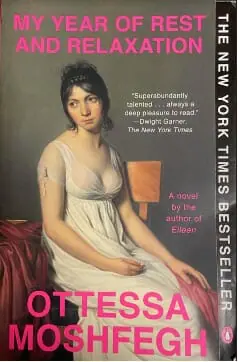 My Year of Rest and Relaxation – Ottessa Moshfegh, 2018
My Year of Rest and Relaxation follows an unnamed young woman's descent into chaos while attempting a prescription pill-induced year-long hibernation in hopes that her life will transform. Our protagonist is beautiful, wealthy, employed and in a relationship, however nothing in her life satisfies her and she feels as if she has no direction. The novel deals with themes such as grief, privilege and femininity in a particularly brutal fashion. Moshfegh presents a hilarious yet sad story which leaves the reader asking questions about the absurdity of it all.
– Reanna Druxerman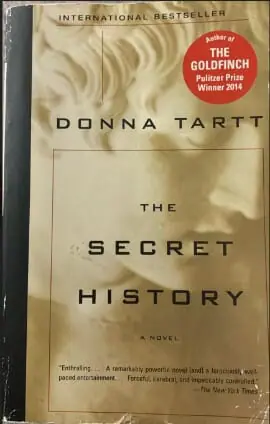 The Secret History – Donna Tartt, 1992
Friendship and loyalty are two prominent themes in Donna Tartt's The Secret History. Upon his arrival to the elite New England Hampden College, Richard Papen finds a safe haven with a clique of clever and sophisticated classics students. In an instant, Richard becomes a beloved member of their cult-like group consisting of five students, completely absorbed in their Greek homework while toasting martinis in hopes of living forever.
If a dense book about terrible people isn't your cup of tea, this may not be for you. Through a series of events preceding the death of long established group member, Bunny Corcoran, this murder mystery answers the question of 'why' rather than 'who' in a beautifully complex way. This is the perfect novel to indulge in as we slip into autumn, like Richard and his peers find themselves transitioning from plain obsession into calculated evil.
–Reanna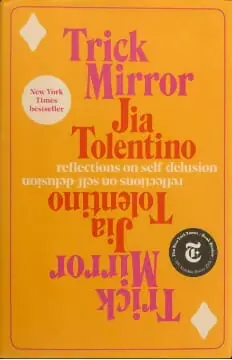 Trick Mirror: Reflections on Self-Delusion – Jia Tolentino, 2019
Jia Tolentino's debut novel, Trick Mirror: Reflections on Self-Delusion should be a mandatory read in all schools. It is a collection of unrelated essays, with topics ranging from the author's experience starring in a teenage-reality television show, to an analysis of seven modern-day scams. Each essay is fascinating and thought-provoking, especially her essay on the historical origins of fraternities and the often-ignored sexual violence that occurs on campus.
Jia Tolentino's use of thorough research presented with her personal experiences will make you think unlike ever before. Trick Mirror is on my "to reread list," but in the meantime I will be patiently waiting for her next book.
–Lili Schwartz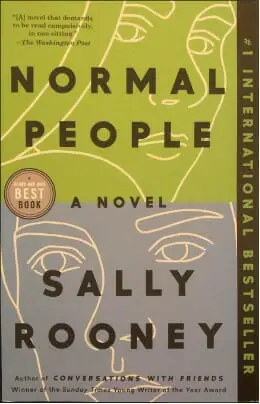 Normal People – Sally Rooney, 2018
Following Marianne and Connell as they move through high school and university, the reader is subjected to their dysfunctional relationship and unlikable personalities. Do not be mistaken, this is precisely what makes the story such a memorable emotional rollercoaster. Jumping between Marianne and Connell as the years go by, without many key events in the plot, the story is a gradual documentation of their growth. Dating other people, making and losing friends, battling mental health issues and navigating changing power dynamics are just a few of the challenges that Marianne and Connell go through both as individuals and as a pair. Sally Rooney does an effective job of using these themes to exemplify what it is like to be a contemporary young adult. At times a little over dramatic and at other times justifiably emotional, Normal People is a relatable and short read.
–Lili