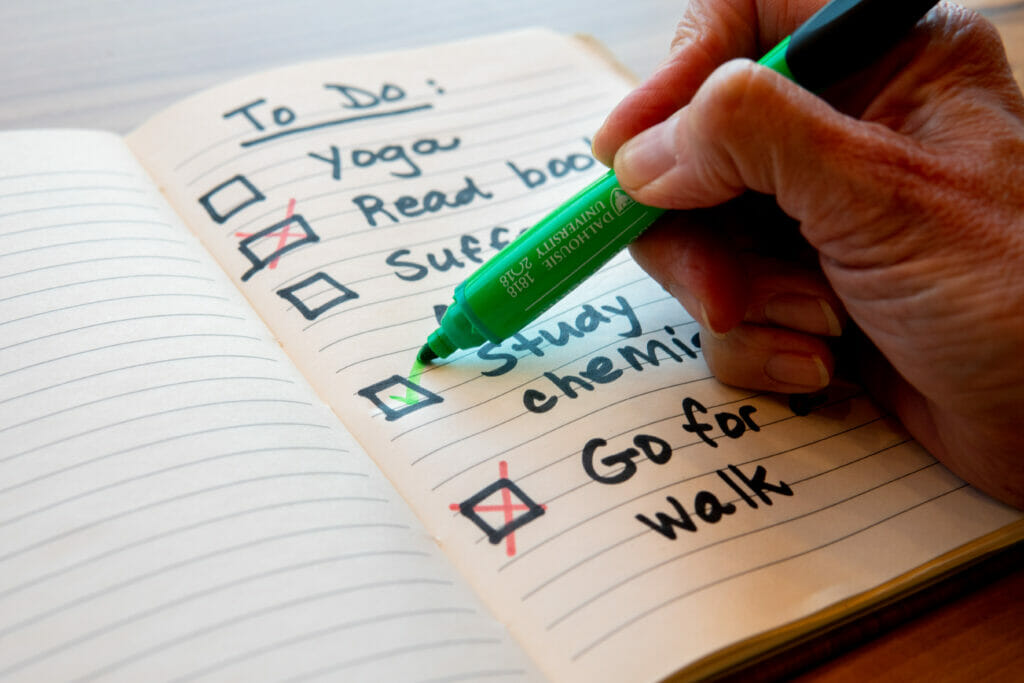 It's strange to think Nova Scotians have already spent a whole year under COVID-19 restrictions. Throughout this past year, we've seen a lot of trends come and go.
From completing jigsaw puzzles to baking bread, there were many new habits people tried out at the beginning of the pandemic. But what habits did people adopt for good?
Working out
Home workouts became increasingly popular as gyms started closing down because of COVID-19 regulations. At first, people seemed motivated to work on their body goals and come out of quarantine as a better version of themselves. However, as the months drag on, it's hard for many to maintain the excitement.
Abigail Disley, a third-year biology student at Dalhousie University, says she still tries to "exercise regularly or at least get outside for a walk every day." Disley says exercising helps her with motivation, while giving her a break from work.
"[I'm] taking a lot less steps in a day than when on campus, so [exercise] allows to get some more steps in," she says.
Similarly, Murtaza Lookmanji, a second-year economics major at Dal, says during quarantine he started with home workouts and moved to the gym as places started to open back up. He says exercise has "kept [him] energetic and motivated during these challenging times."
Quality time with yourself
This past year may have been the first time ever, or at least a long time since, some people have lived by themselves. While being alone and feeling lonely are different things, the line between the two might feel extremely thin.
Denisha Bracey, a second-year Dal student double majoring in cinema and media studies, and theatre, says she "picked up a few new hobbies, such as playing an instrument and cooking, to keep [herself] occupied during periods of isolation."
Lookmanji says he "learned multiple new skills [such] as coding and designing" to keep himself busy.
"Listening to music allowed me to have a break from studying and relax a bit," Disley says. Similarly, Lookmanji mentions reading, specifically self-development books, as a way of creating a better mindset.
"It is hard to go through these times without a positive mindset," he says, adding he has "worked on having a very strong and positive mindset."
Lookmanji also points out the importance of meditation in his life. He says meditation has helped him "to focus on the present, reducing the negative emotions, increasing creativity, patience and tolerance."
Changing scenery
It's difficult to study, sleep, eat and take a break all in the same space. A 2011 study from the University of Illinois at Urbana-Champaign found brief diversions from a task can increase focus. So, a change of scenery from your cramped bedroom could make a huge difference in increasing productivity. This practice of changing study spaces seems to be popular among students in online classes.
Bracey says she has "gone out to study at cafes or together with friends to have a change of scenery and get away from [her] desk."
Disley says she "tries to study somewhere outside of [her] apartment every once in a while." It seems change from time to time can make your routine more sustainable in the long run.
Maintaining social life
Social interaction has taken many different shapes and forms throughout this past year. Many have dealt with ups and downs in social relationships, from seeing friends move oceans away to falling out of touch with people, but also finding our way to new friends.
Disley says one way she's been making time to maintain social interaction is "having a longer break to eat lunch and supper with her roommates."
Amidst a global pandemic, keeping friendships might be one of the most important habits to maintain.