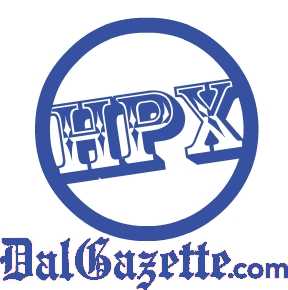 Braids will be playing at Reflections Cabaret on Tuesday, October 18 at midnight.
Braids are a band that formed in Calgary while all of its members were still in High School. During this time they were beat at a battle of the bands competition by a Red Hot Chili Pepper's cover band. Luckily they were not discouraged.
After graduating, they moved to Montreal for some of its members to pursue studies at McGill University. There, they began to work on their debut album, Native Speaker, which was released in January. The album was well received and even reached the shortlist for the prestigious 2011 Polaris Music Prize.
We got the chance to catch up with Austin from the band, as we talked about the shift the band received after releasing Native Speaker, how they create their thick, yet light sound, and songwriting.
For the record, Braids is: Raphaelle Standell-Preston (vocals, guitar), Austin Tufts (drums, vocals), Katie Lee (keys, vocals), Taylor Smith (guitar, bass, vocals)
EM: How has 2011 been for Braids, how are you handling the new found recognition?
Braids: It's been our first year as a touring band, actually going out. It's the first time we've had a record put out, and so much changes when you have a record. It puts you on the map with a bunch of people and a reason for doing what you're doing. To be out there on the road pushing something that you worked so hard toward.
Its been a long year actually, we spent a long time on the road; did two North American tours supporting great artists like Toro Y Moi. We went to Europe twice and we've done a lot of Canadian Festivals and had a really fun time. I think we've all grown a lot as people, spending a lot of time away from home and spending a lot of time together, problem solving. Its been wonderful
EM: What was your favourite gig or festival to play at so far?
Braids: It's hard to say. One of the most special was at a festival in Slovakia. They treated the artists phenomenally. Normally at a festival you have an artist liason for all the bands playing, or 100 artists. At this festival every artist had their own liaison.
We had this guy who picked us up at the airport, took us to our hotel, knew us by our own names, he would get you food. It was a really inviting environment. Also being in Slovakia was kind of a trip for us because it's a very different culture there. The festival itself was beautiful. It was held in this really really old air force base.
EM: How did it feel going to SXSW?
Braids: SXSW was kind of a shitshow to be honest, haha. I mean as a band playing a ten or eleven showcases in a couple days is absolutely nuts. It was really physically demanding and very emotionally demanding.
The experience there was such a bizarre one. You're overstimulated the moment you get in. Every friend you've ever met in the music industry is there and theres so many shows and so much barbeque and its really really fun. I think as long as you try to stay grounded and keep somewhat sober, I think you can make it through the weekend for sure.
EM: That's words to live by. So last month, the winner of the Polaris Music Prize was announced. How did it feel to make the Polaris Shortlist?
Braids: It was a really big honour for us. We grew up watching the Polaris prize. It (the annual prize) started when we were starting as musicians and it was a very formative thing for us.
We watched Caribou win it, we watched Final Fantasy/Owen Pallet win it and they were bands that were really inspiring to us at the time. It was really an honour to be placed in that category of musicians. To think that we had reached that level where our music is being appreciated by the same people that we appreciate. I think it's a wonderful thing for a band our age and our size to get that kind of exposure. People at Polaris were such fun to work with as well.
EM: Your latest and first LP is Native Speaker and one of the most identifiable was a very lush filled out sound using reverb and echo. What would you do to achieve that.
Braids: All our songs are crafted in the live environment. We got really involved with technology, with loop pedals and we started bringing that into the composition of the music. For some people it's very rudimentary, but for us its in the composition itself. So that's how our sound is a lot more filled out than you would expect for a band of four people.
We use reverbs and delays, as four people it's hard to come together on a collective time, when you are using all of these electronic units. Over the course of the past three years we've gotten very good at it and we're comfortable in that environment. That's what I think is the way we achive such a lush filled out sound.
EM: Do you find that there are any pieces of equipment that are essential to your sound?
Braids: I don't think it's a specific piece of equipment that makes our sound. It's more of ideas that we're coming up with in our heads. We've only used the equipment as a means of expressing those sounds and those compositional things someone comes up with.
We only look to the technology as a means of getting out what's in our heads. It isn't like "We've got a pedal that does this, lets use it!." We do have a line 6 multi effects unit that I think all of us have. Three of us have an M9 and one of us has an M13. The BOSS RC 20, has been important. Now we're going deeper, working with live drum effects, live keyboards, stuff like that.
EM: Speaking of using technology to express ideas that are already in your head, there's been interviews, I think with andPop, where someone described your music as 'walking on clouds' and I think Raphaelle said that she wanted the album to sound like 'damp hair'. Do you use certain images in your mind when you're composing music? How does your arrangement process work in general?
Braids: Personally, I don't use any sense of strong visual imagery to aid in a compositional process. I think its more of just an exploration, trying to acheieve a specific emotion. And not being limited to other emotions, having a new song express a new emotion that you've never expressed before.
We start from a more emotional standpoint. A lot of that comes from Raphaelle's lyrics and what poem shes using to set the song to. Whether or not shes writing the poem as we're writing the music or she wrote it before; all of those contribute to the emotional content of the song. It's a very intertwined thing we do and there's so many ideas going on, which is why we had to turn to looping stations in order to execute it.
EM: In terms of emotional content, in an interview you said that someone was crying during one of your sets because of the content of your music. What kind of emotions stimulate your songs when you're creating them?
Braids: I don't know, haha! I don't know how to express an emotion with words. Raphaelle is a bit more eloquent with her words when it comes to expressing emotions.
Definitely, for Native Speaker, all the songs that were on that record, its hard to pinpoint. I guess, the process of finding yourself and all the different emotions that are integrated in that process, from when you're 17 to when you're 21, that time where you're becoming very familiar with your own sexuality and all the emotions that come along with that. That's a really strong emotional point of most people lives. Getting to know themselves, getting to know their friends, and growing up away from home.
There's some sorrowful, lonesome points, but theres also these resourceful points of deep friendship that we've cultivated with each other. Playing live trying to picture these emotions and stuff like that. We get more connected with the songs and each other playing these songs.
EM: Do you find that being together as a band from high school on to now has benefited you musically? Do you find you have more of a synergy?
Braids: Yes because of how we grew up and because of the amount of time we've spent together. I think a big part of what brought us so close was we all moved away from home to a strange new city, from Calgary to Montreal, we just had the four of us to take care of eachother. We saw eachother almost everyday, playing and recording music and that was a big like: "oh yeah we have each other". We had a lot of bonding and coming together during that time period.
EM: Thank you so much for your time!
Braids: Not a problem! We'll see you in Halifax.
Editor's Note: This interview will also be appearing on The New Halifax.