Alexandra Sweny, Visual editor; Carter Hutton and Louise Andrews
Halifax Waterfront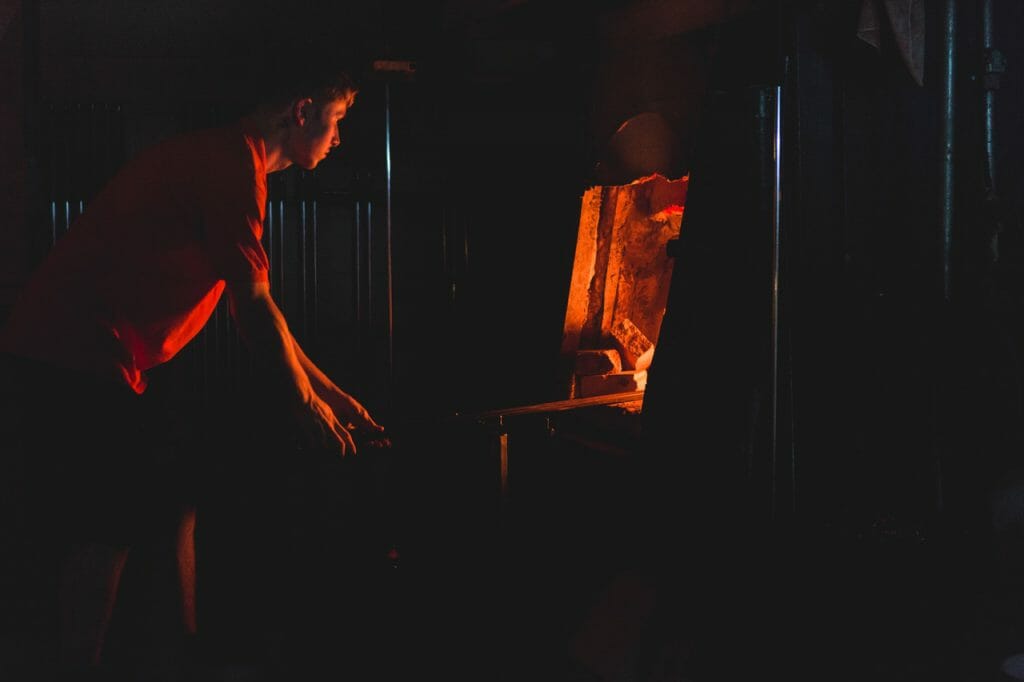 NovaScotia Crystal opened up the doors of their waterfront location to the public, giving tours and detailed explanations of their crystal making process. NovaScotia Crystal is the only mouth-blown, hand-cut crystal manufacturer in Canada. Nocturne was the perfect opportunity to have a closer look at the work they do and ask questions, and chat about their work with employees. Photo by Carter Hutton.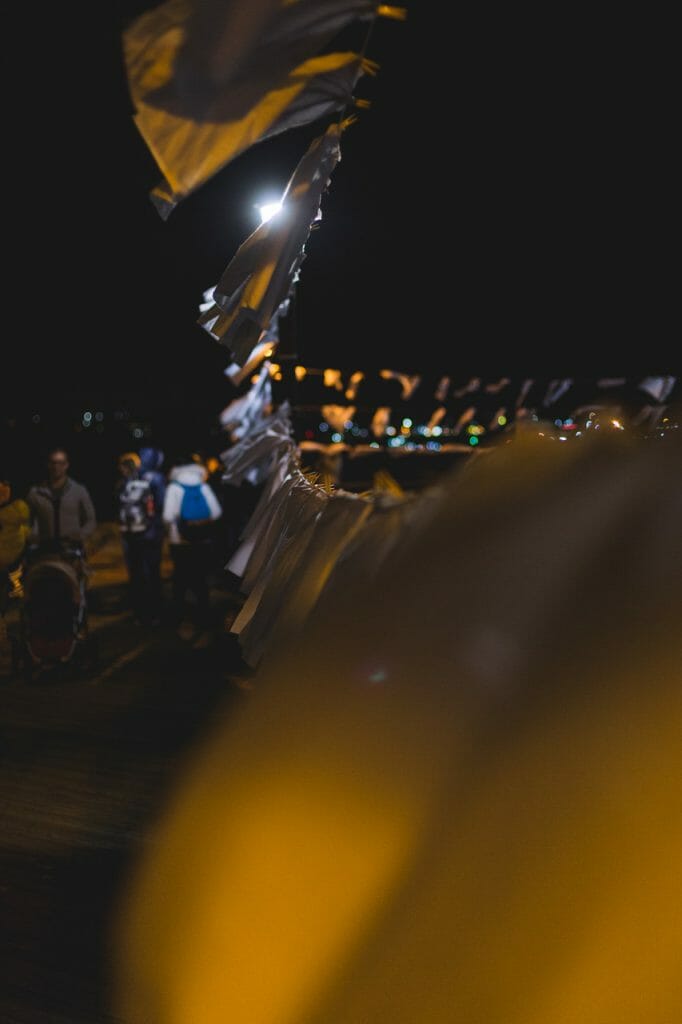 Eva Romita's exhibit To Air is Human examines the secret histories of Halifax's past arrivals and departures, inspired by the now burned-down Ideal Maternity Home. More abstract than many of the other exhibitions on the waterfront, Romita's exhibit required careful reflection from attendees as they made their way across the waterfront's pedestrian boardwalk. Photo by Carter Hutton.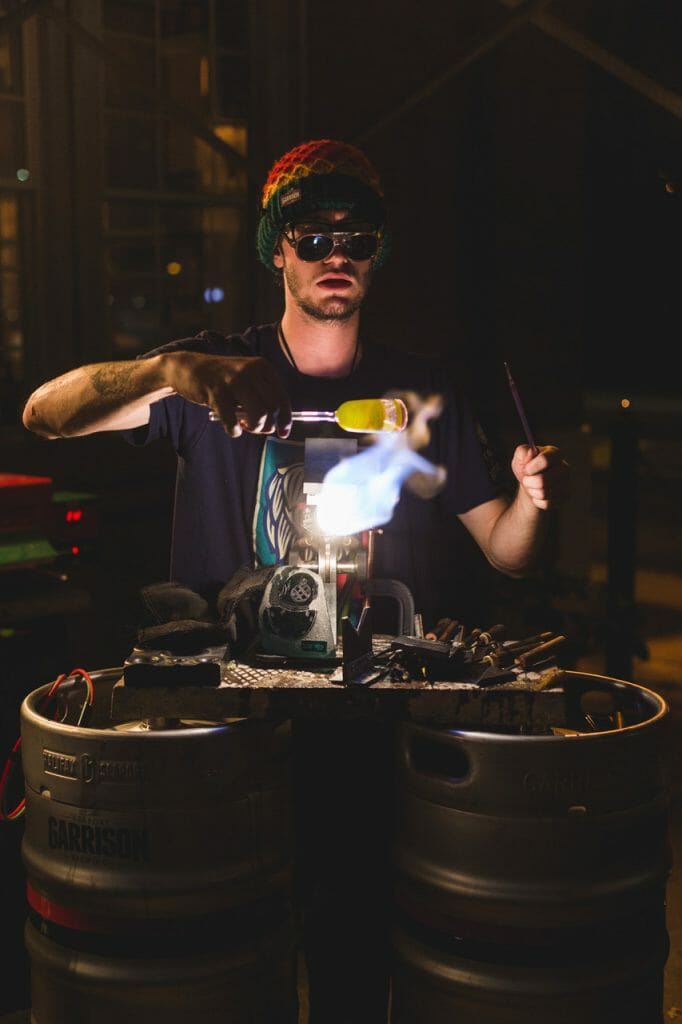 Halifax's Garrison Brewery provided an opportunity for Nocturne attendees to stop for a beverage and rest their legs, while admiring pieces part of a pop-up gallery by Argyle Fine Art. Local glass blower Chris Titus was also on site to display works and demonstrate his craft, providing unique entertainment for those passing by or stopping in for a drink. Photo by Carter Hutton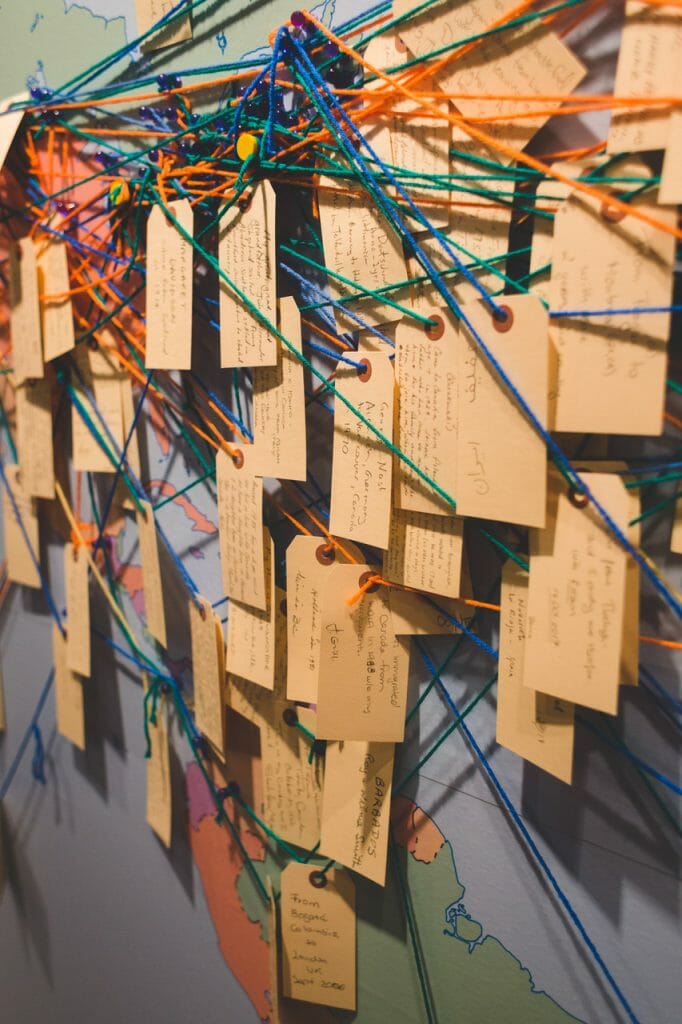 Pier 21 opened its doors to the public for the evening, allowing open access to a number of exhibits. The museum also welcomed a number of artists whose works are intertwined with the context and theme of immigration. This interactive piece from one of the museum's own exhibits allows visitors to trace and share their own family history and lineage. Photo by Carter Hutton
Spring Garden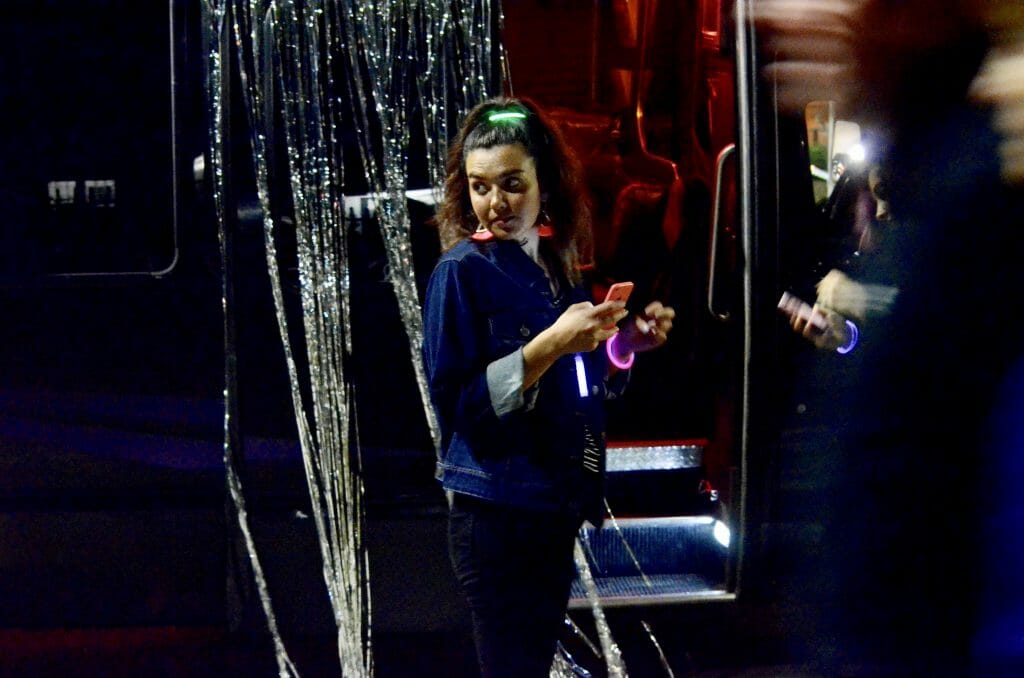 Tess Pur-an waits to board the BIPOC Bus. In addition to being a way of getting around the city, BIPOC Bus: Our Movement is an art installation by Camila Salcedo and Jade Byard-Peek that puts emphasis on unrepresented historical figures. Photo by Alexandra Sweny.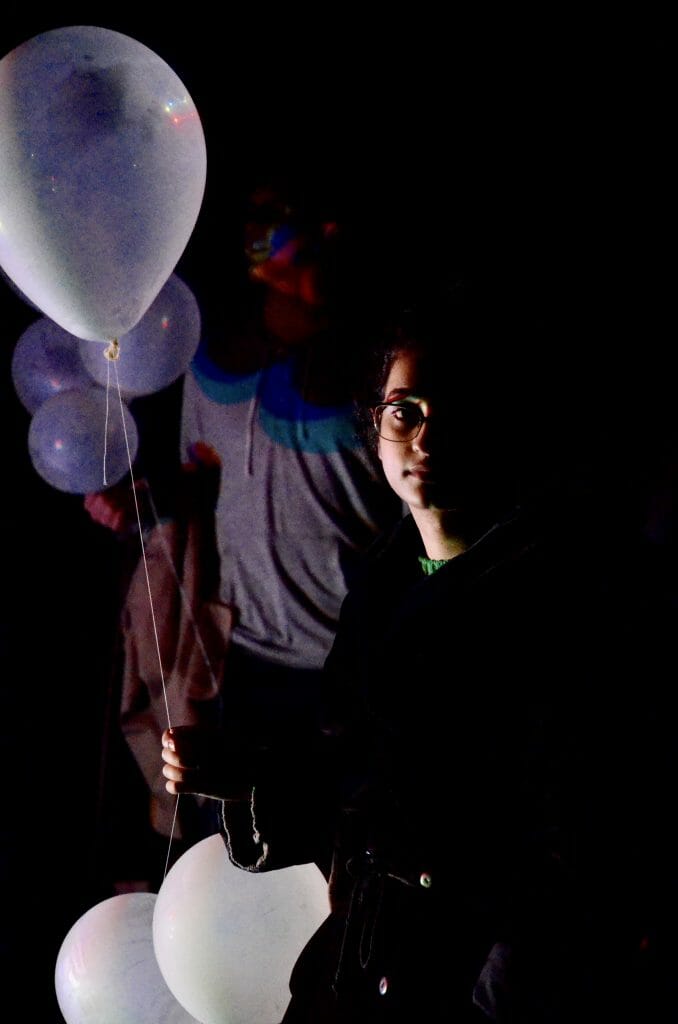 Dorsa Eslami holds a balloon in an interactive anchor project in the Halifax Public Gardens. Khan Lee's Red, Green, Blue uses projections and sculpture to accentuate the landscape and the natural movement of wind through the gardens.
Photo by Alexandra Sweny.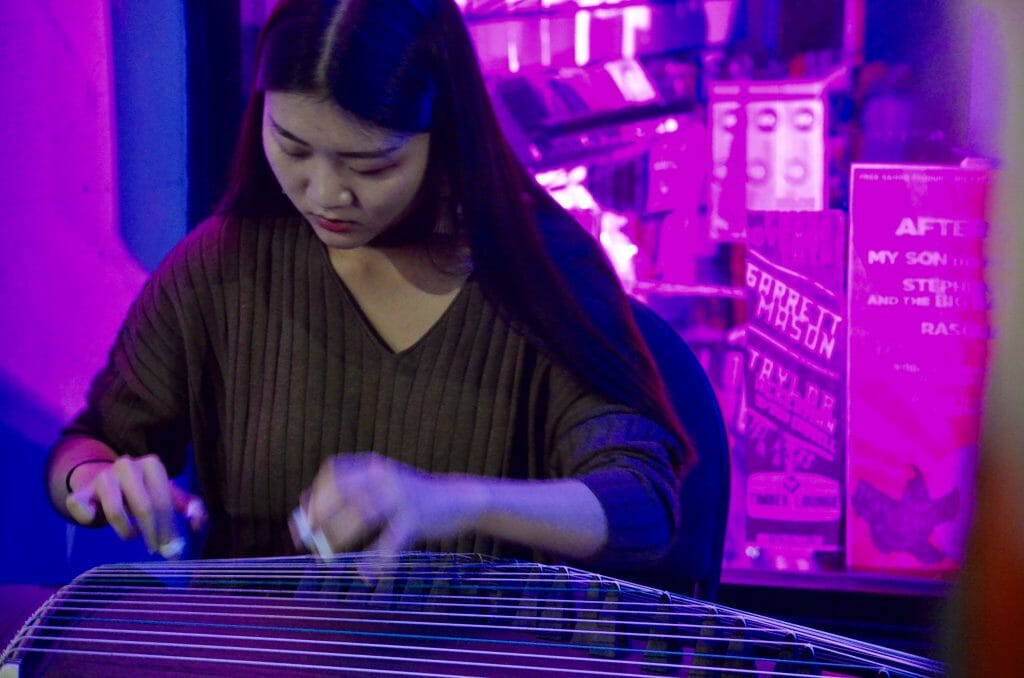 Whether they were performing as an installation or independently, musicians across the city added to Nocturne's ambiance. Moving East along Spring Garden towards Fantasie Musical Instuments, the sound of a koto filled the air. Photo by Alexandra Sweny.
Dartmouth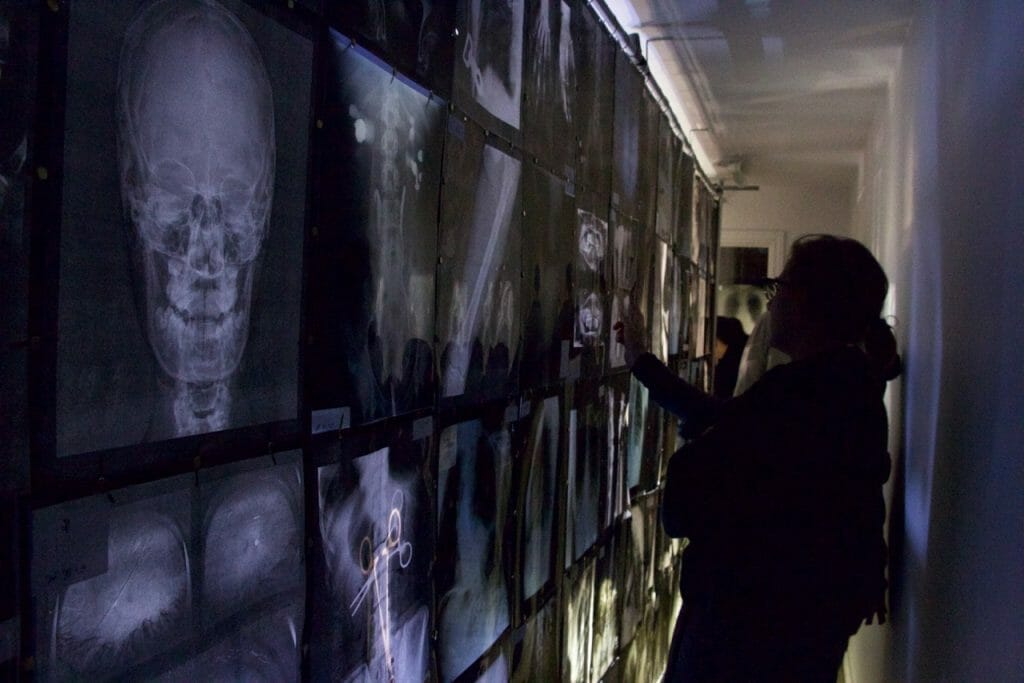 Further uptown, an exhibit from LoHiFi theatre called Mass Scanignosis Clinic featured a maze with projections of anxiety inducing images, and a wall of real X-Rays. Photo by Louise Andrews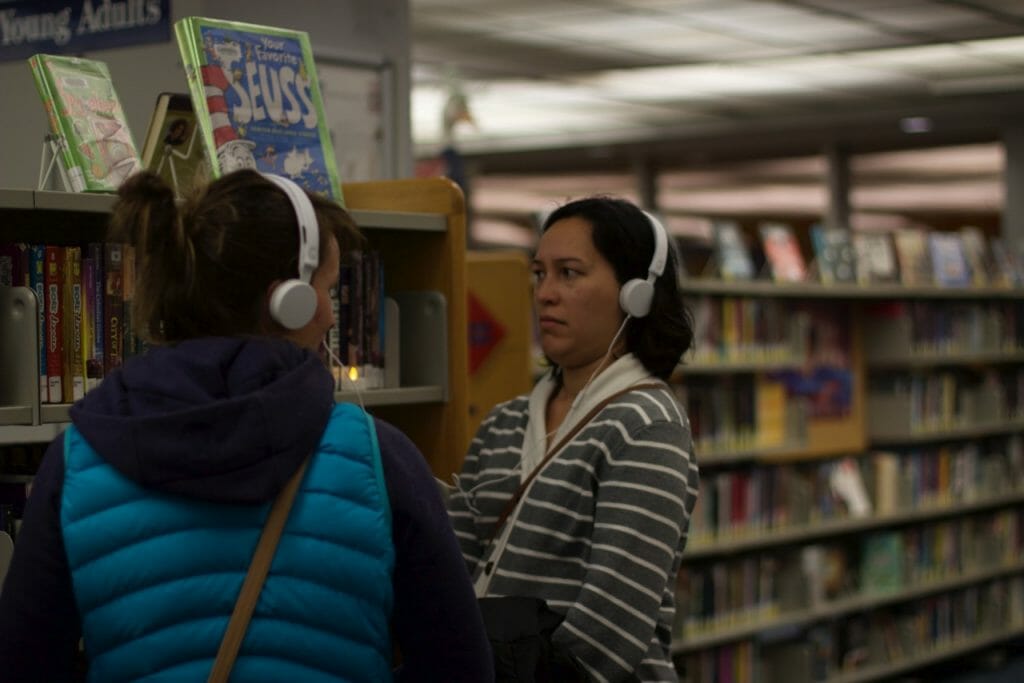 A very quiet but interactive exhibit called Secret Selfies in the Alderney library. Participants found iPods in old books and listened to self-portraits through sound. Photo by Louise Andrews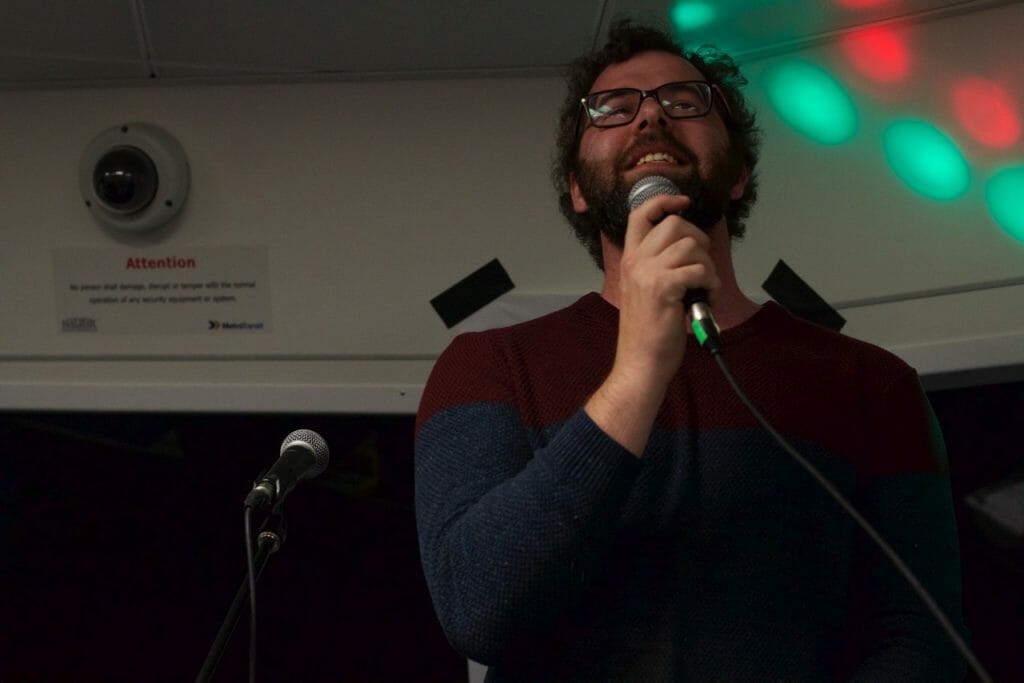 Nobody can forget the Nocturne favourite, Ferry-oke! One man takes on Bonnie Tyler's Total Eclipse of The Heart, his energy brought out everybody's inner superstar. Photo by Louise Andrews